I'm so excited at how much paper I'm finally using it. I also want to add that I haven't bought any new paper in over a year and a half. I really am trying to get my hoarding under control.
I've seen badges all over the place recently so though...."hmmmmm....I can make that myself. Doesn't look too hard." And it wasn't.
First off, pick out some paper. I used cardstock pieces, but any would work.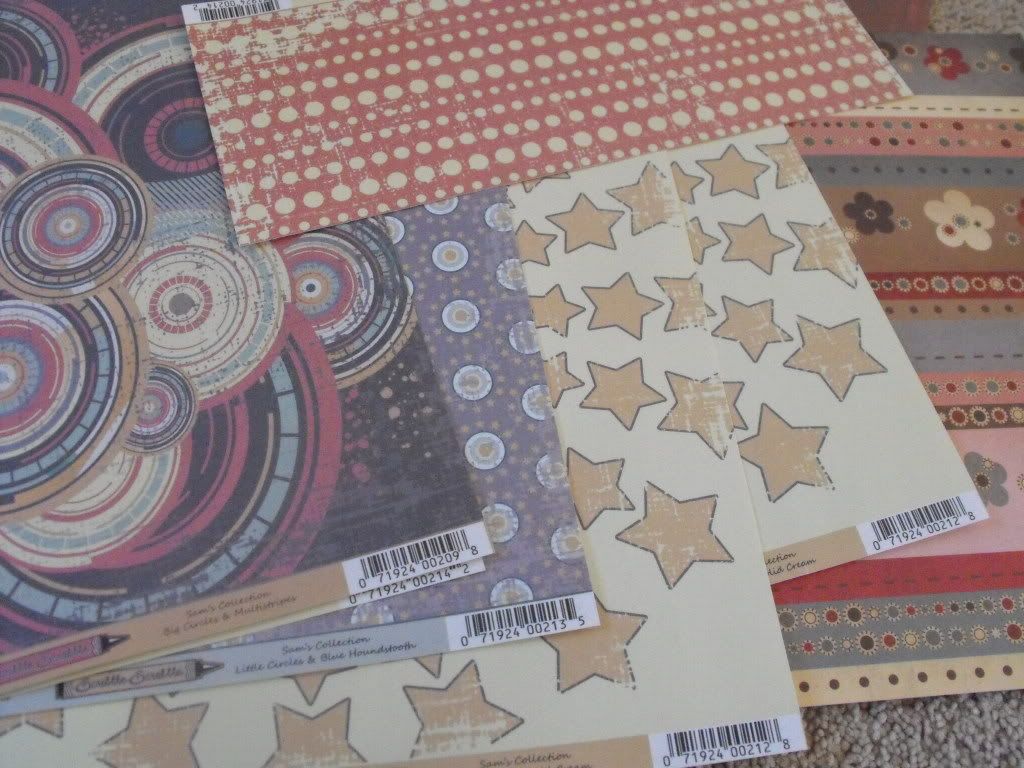 The trick is getting your paper thin enough to be able to fan into the badge. I used a 12x3 piece of paper but found that it was too thick to cut it in half to 12x1.5 inches. Much better.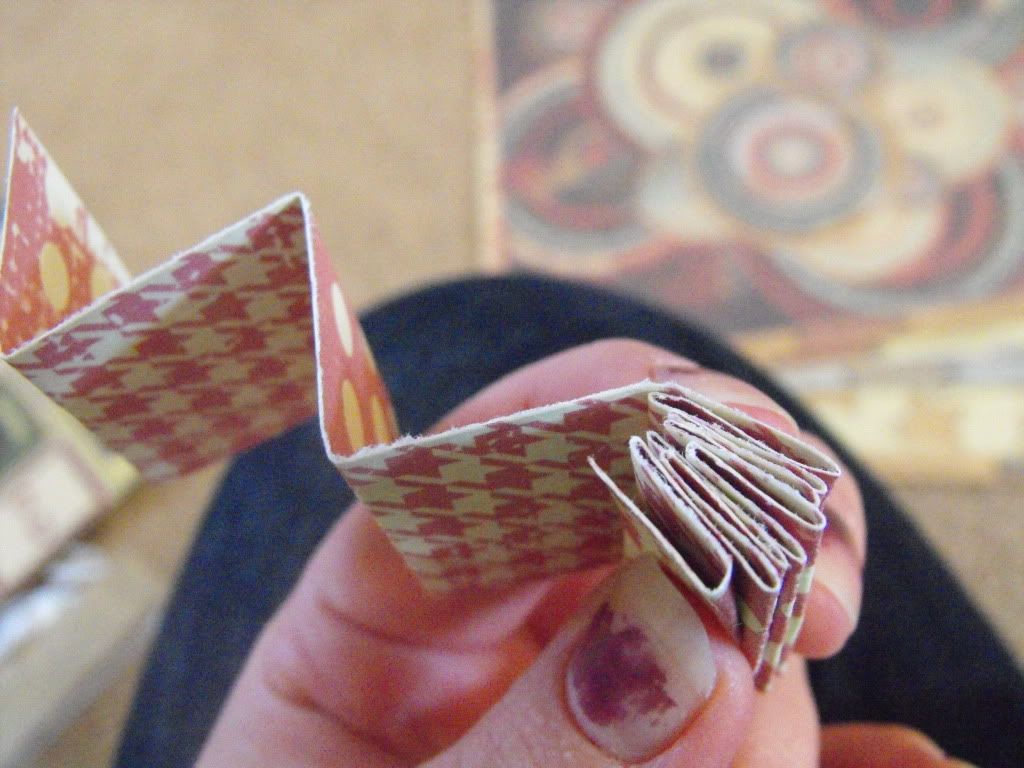 I accordian folded it into about 1/2 inch folds.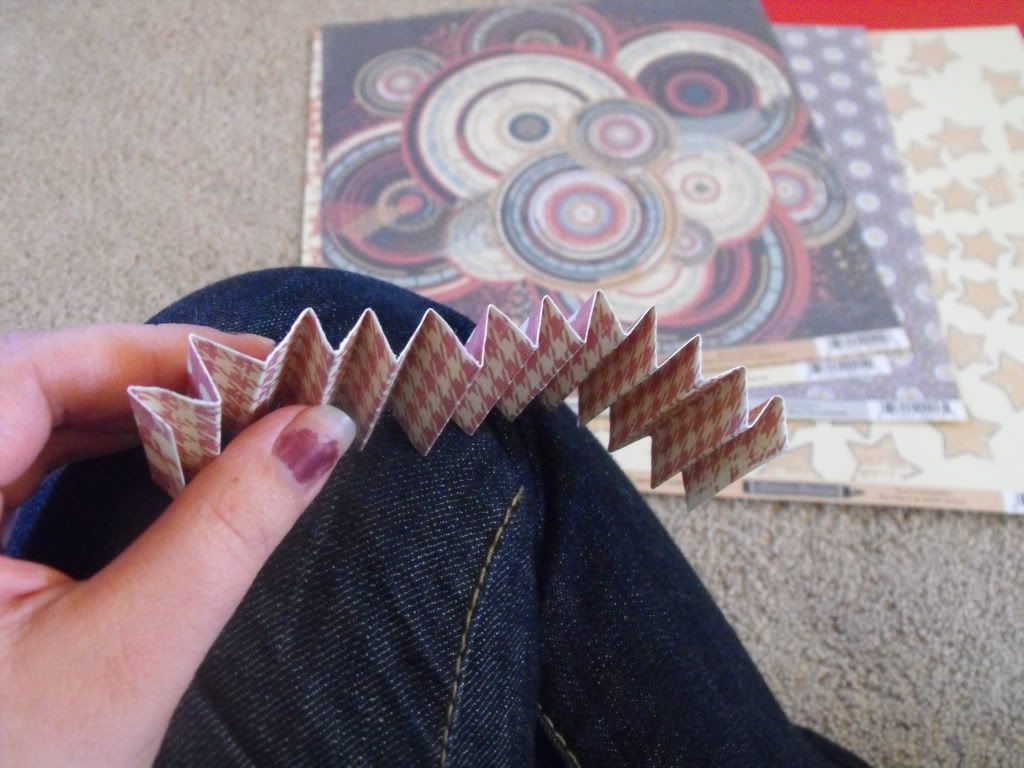 The next part was tricky for me. I pulled the ends together and stapled to hold in place.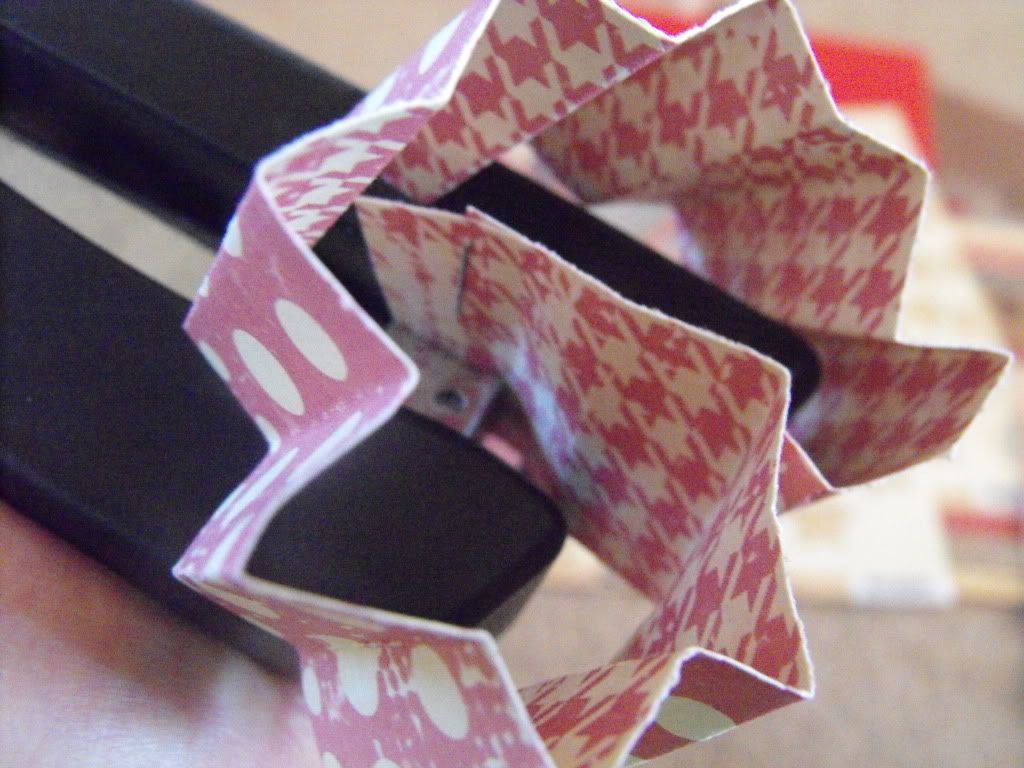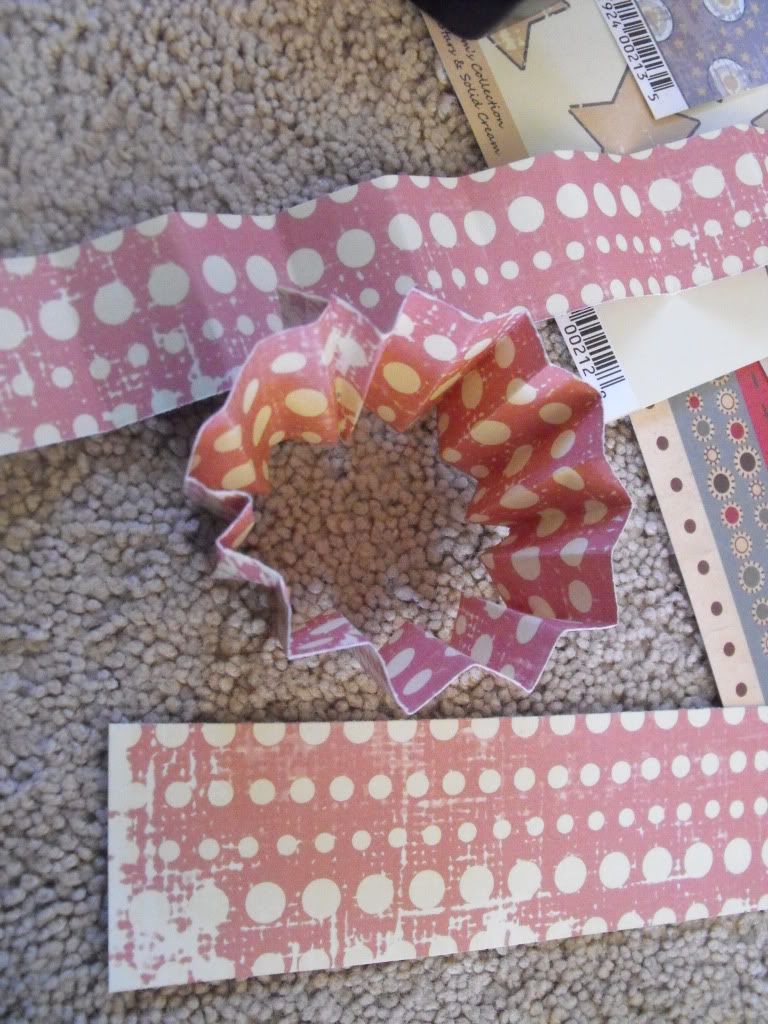 I then arranged it so it scrunched more in the center and turned it into a circle. I held it in place with foam tape and added paper on top of that.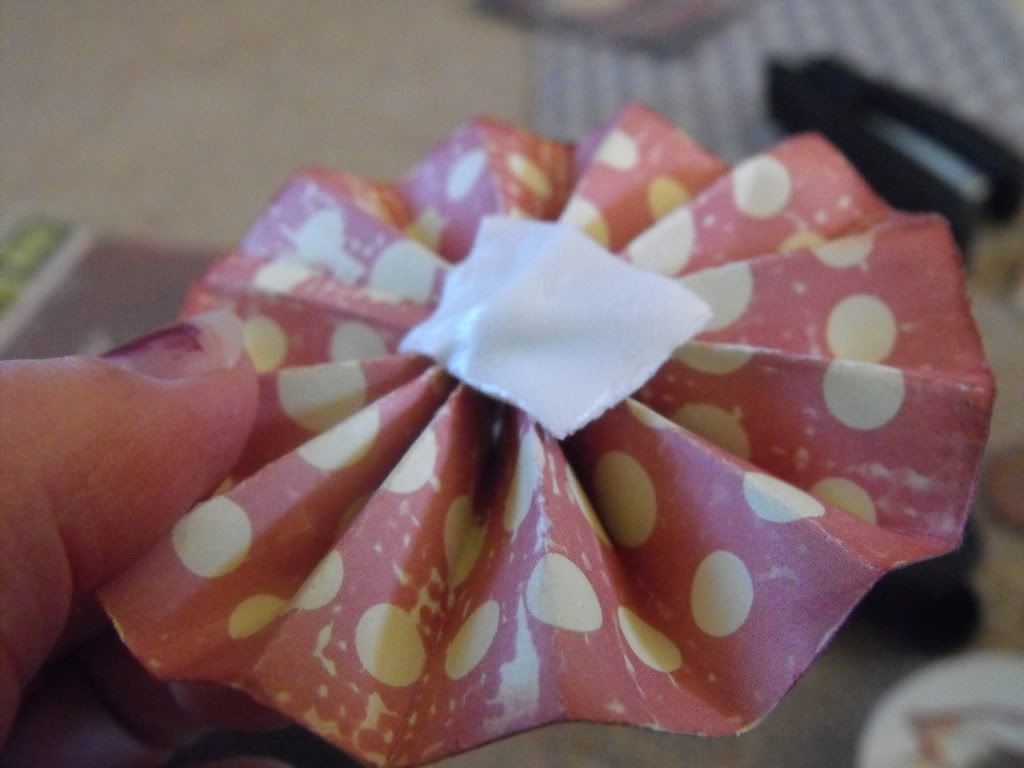 Then I decorated away. I added my centers and some ribbon and love the finished project. I'm just not sure where I'll put them or use them for. Any ideas?