I don't know how many of you remember my book art I posted several weeks ago.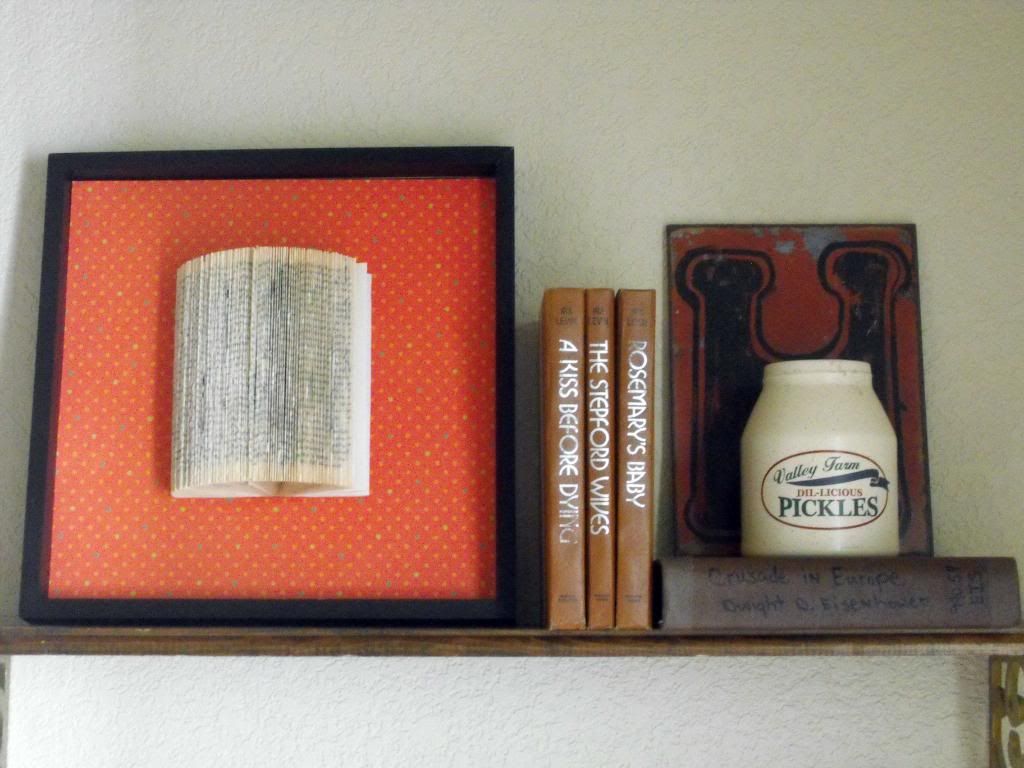 I was left with the cover of this book. It was a great looking book cover.
I've been waiting to buy some rings so I could turn it into something useful that I would love and cherish and never let go (well, maybe not when I take a shower, but everybody else).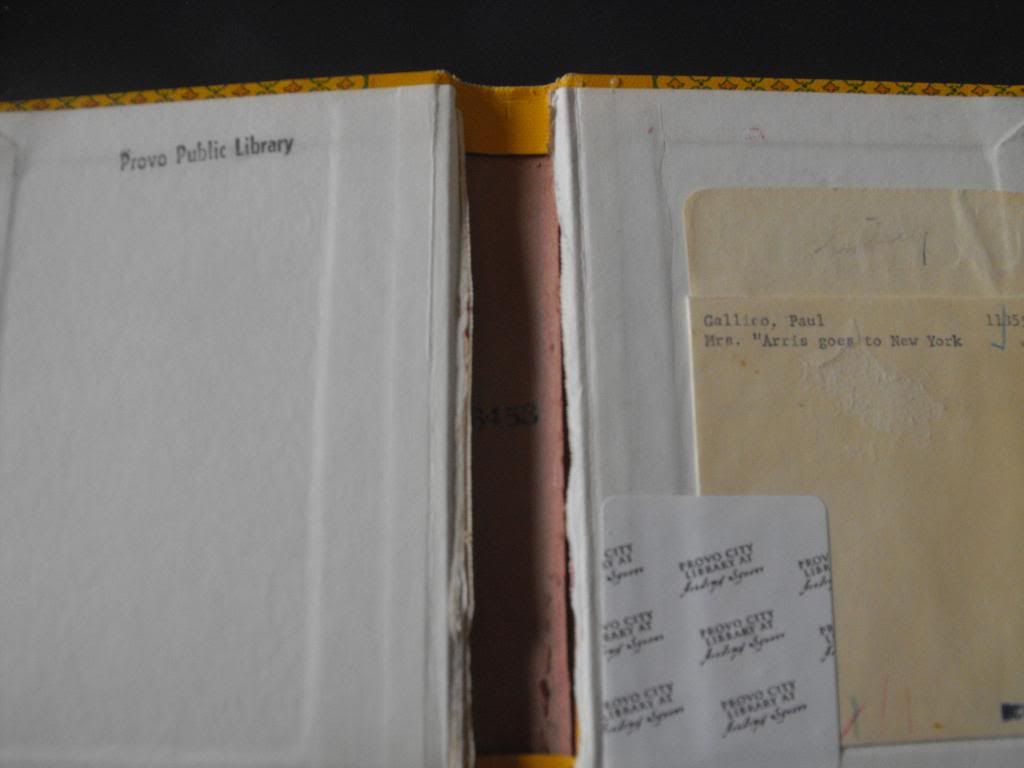 I grabbed my tools: a croc-o-dile (you really should get one if you haven't already), two rings, and some paper cut to size (according to your own book cover).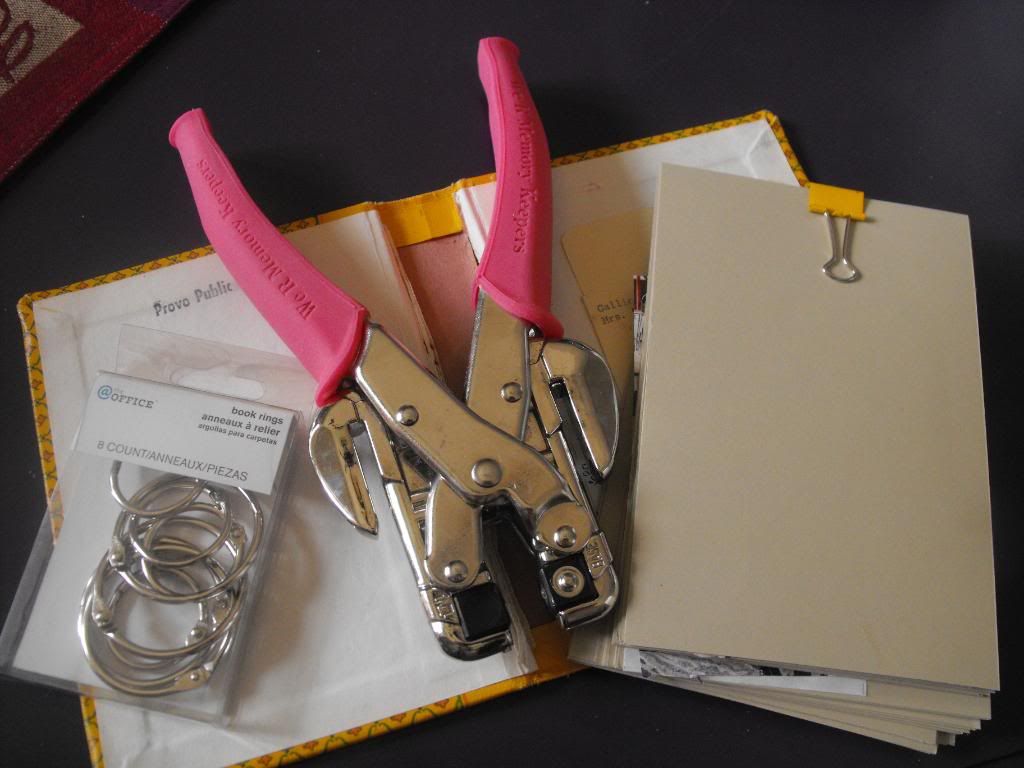 There was no cutting on my part. I LOVED the cover too much to make any more adjustments. Now if you decide to cute the spine section off, that's great, but I'm new to the desecration of books so it was all that I was capable of doing. Just give me time.
I used the larger hole punch and made sure to measure where I wanted the holes. The croc-o-dile has the tool set up right on it so it was super simple and made me feel confident that my holes would line up.
Then I put the book together. Supersupersuper simple (as always).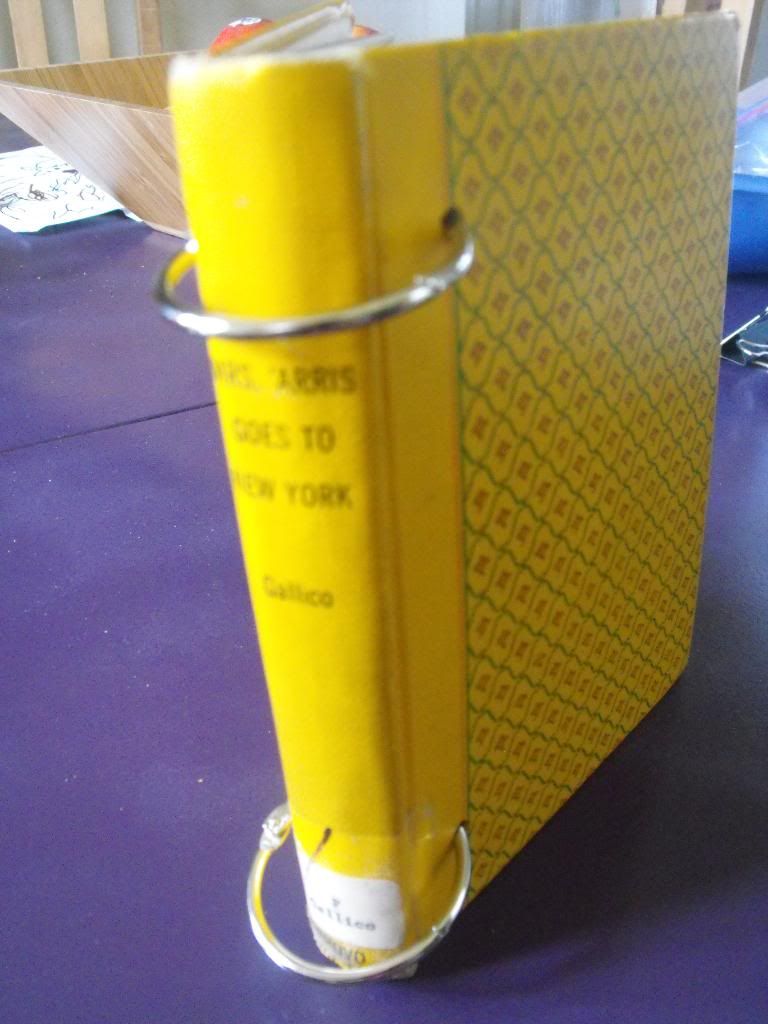 I use it to store inspiration.
Still plenty of blank pages allowing for more ideas.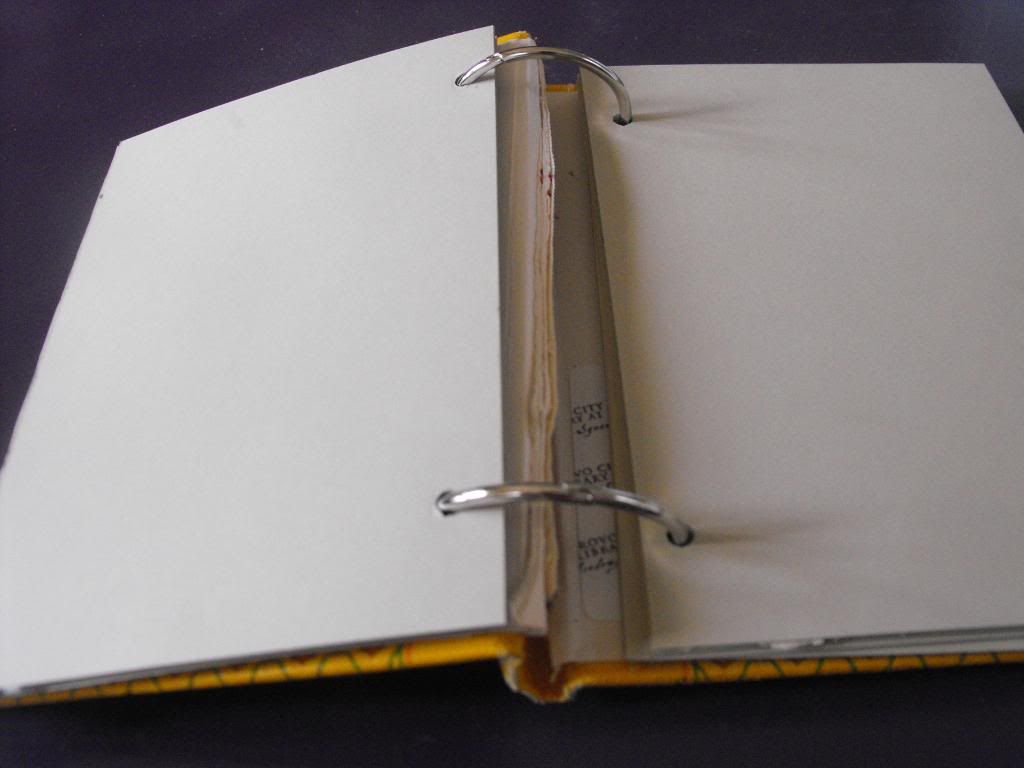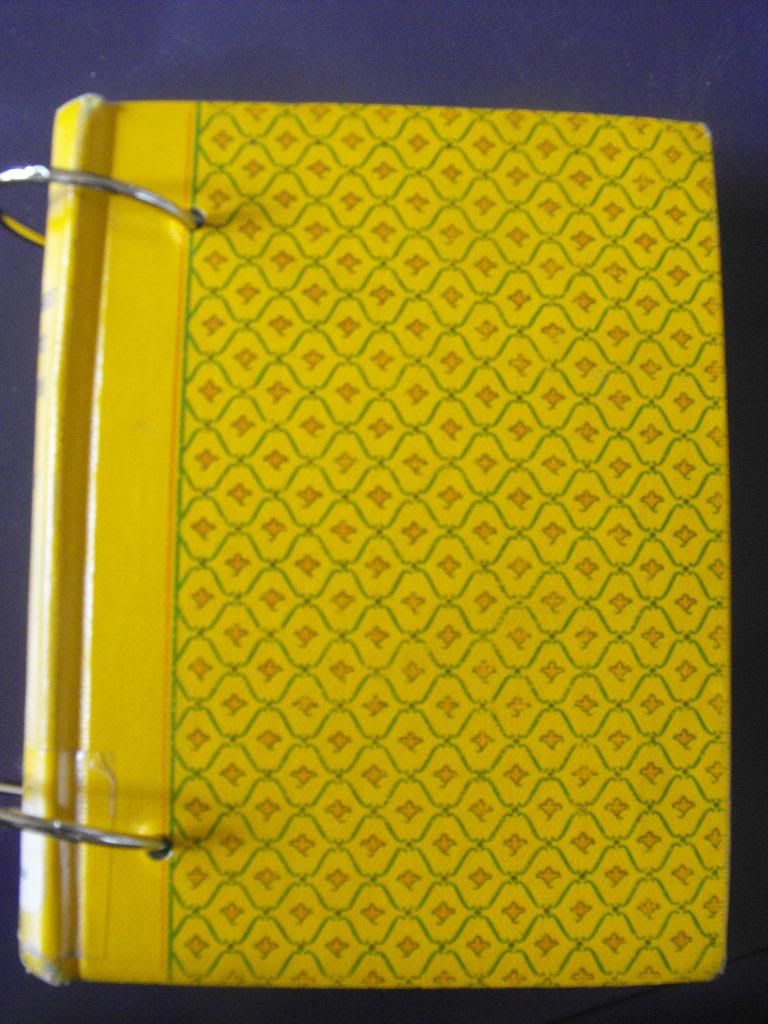 Have a fantastic weekend! May there be sunshine and flowers and inspiration all around!