My husband and I were shopping for headboards last week. Then, divine intervention stepped in and I saw on freecycle a queen headboard being offered.....FREE of charge.
Not the prettiest thing I've ever seen, but I loved the shape.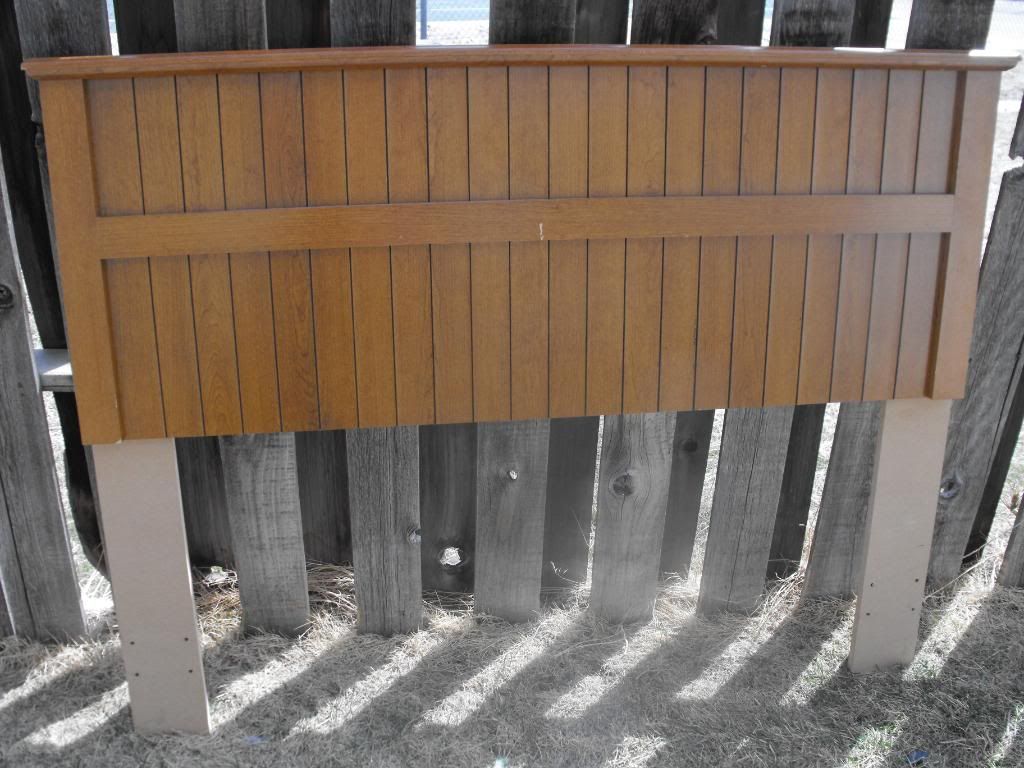 I'm not sure if you need to sand before spray painting, but I thought I'd play it safe. I gotta tell ya, that Casper wind was in full swing. I'm really not trying to hide from the camera, I promise.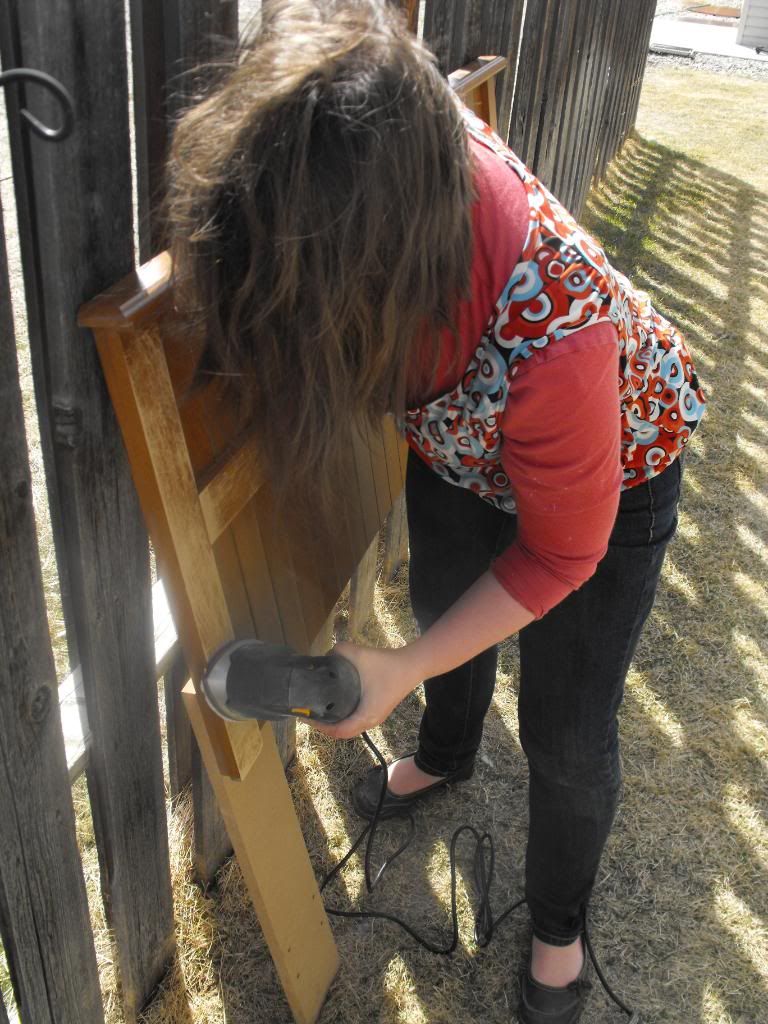 Next was the spray painting. If I were to wait for a non-windy day, it would never get done, so I headed out and got to work. Course, I played it safe by putting on an old apron.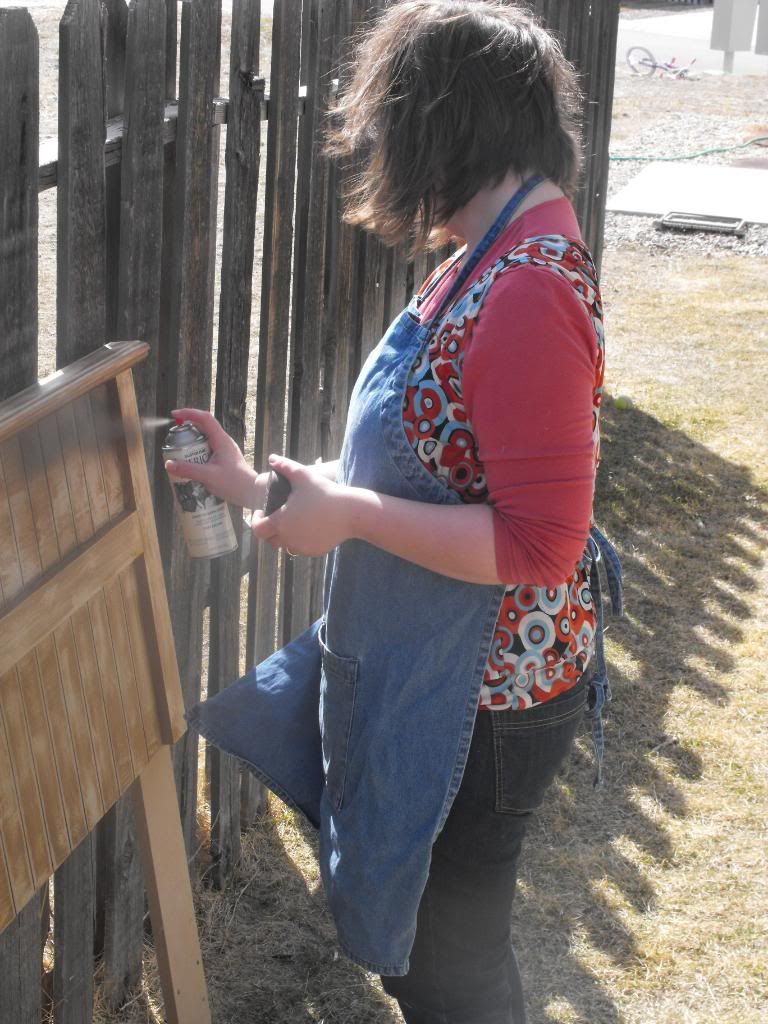 Here's what my space looked like before.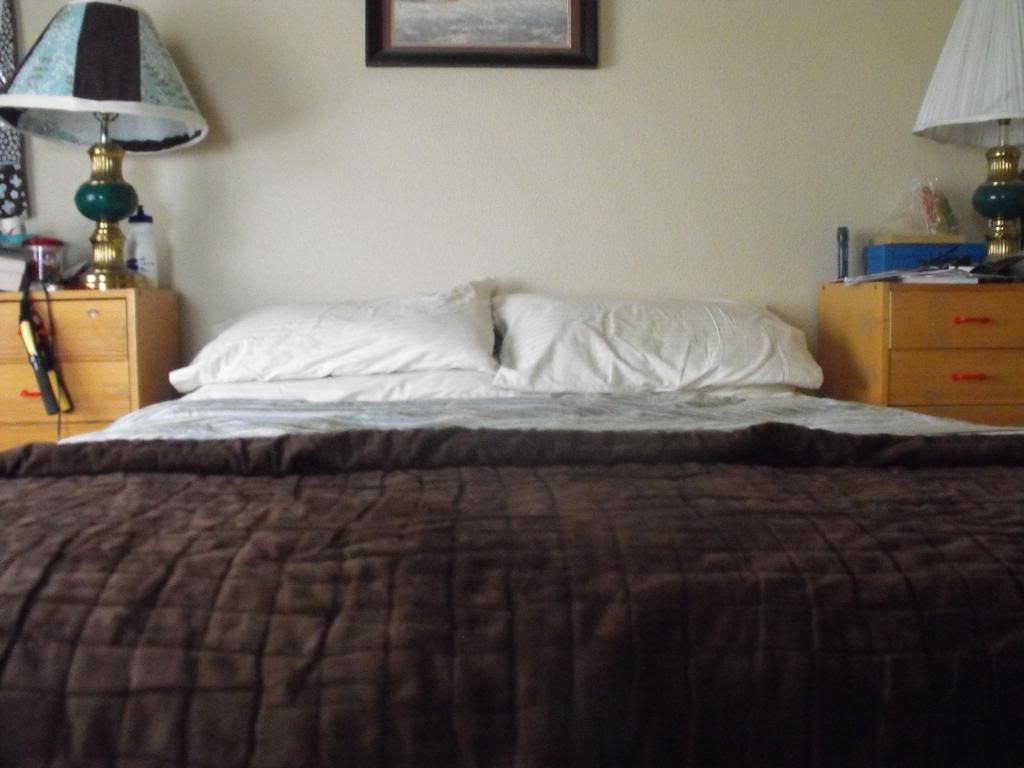 And now, with my new headboard....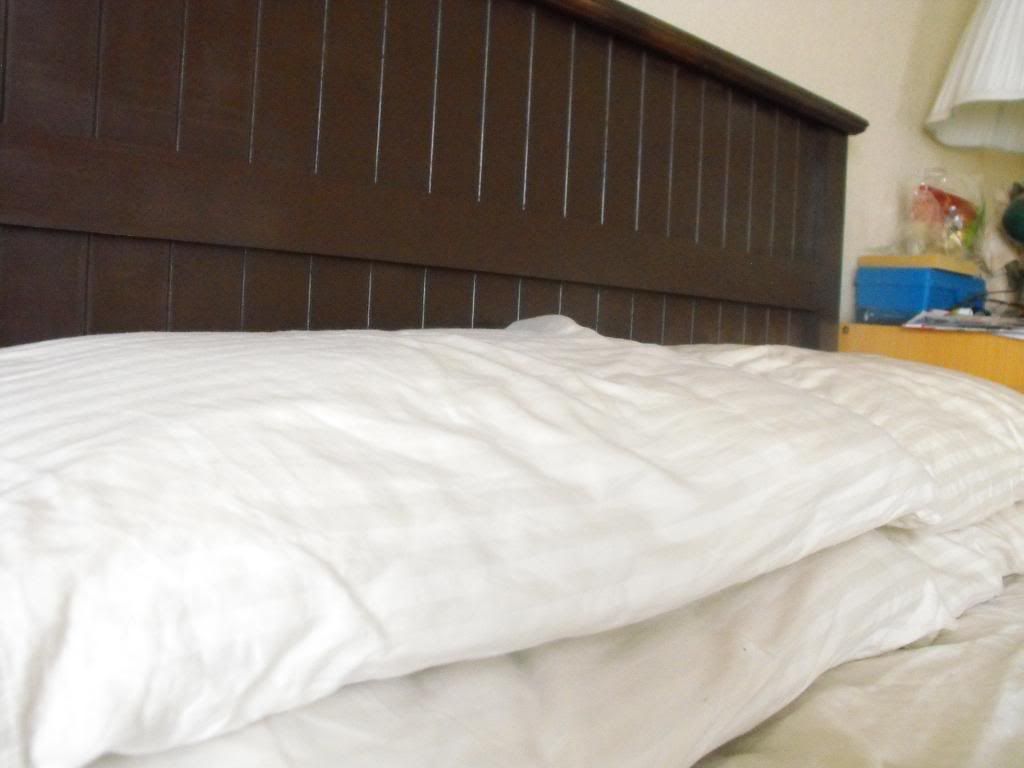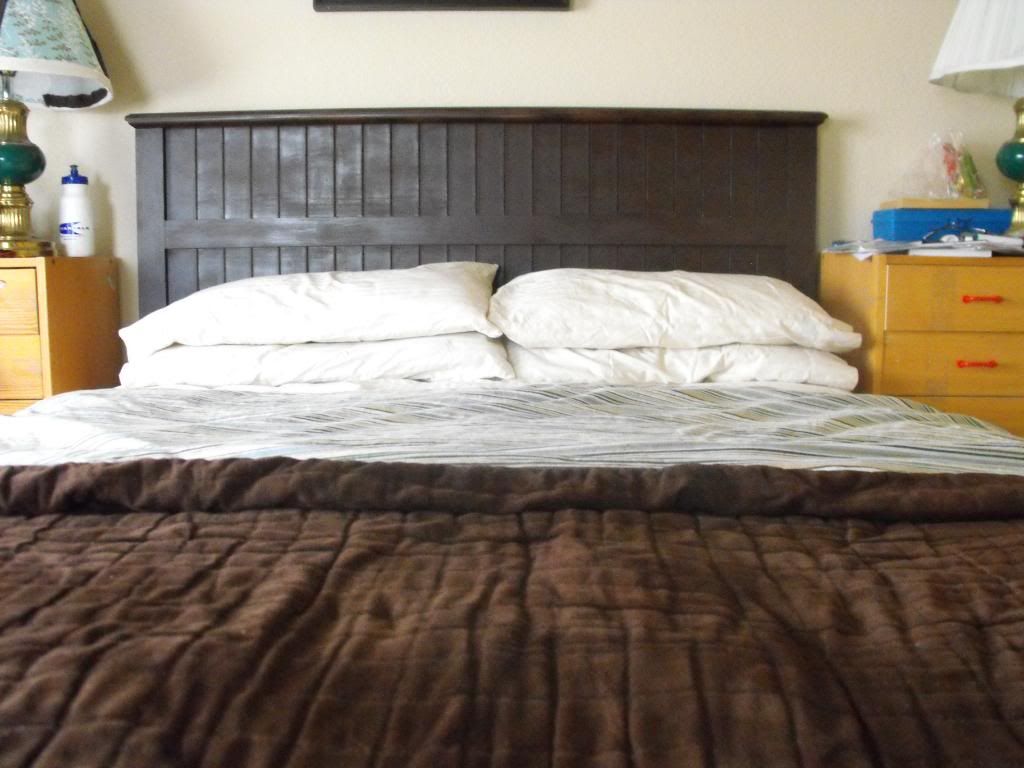 Now that I've got my headboard, I've started tackling the rest of the room. Ooh, how I love spray paint! I want to add some pillows, redo the dresser that we are keeping in the room and add some wall decor (can't paint since we rent). Baby steps. I don't want to overwhelm myself by feeling like it all needs done right away, but already, I'm feeling more like I could hang out.