I love to enter giveaways on other people's blogs. I've gotten some of the funnest items (many of them hand crafted). I just wanted to show you one of my favorites. I just got this--and just in time. I just finished my last journal about a week after receiving my new one from AlterEverything. If you ever get a chance, check out her etsy shop. She didn't ask me to post this, but I was just so excited about my journal, I wanted to share.
Check out this front cover. How fun is it?!!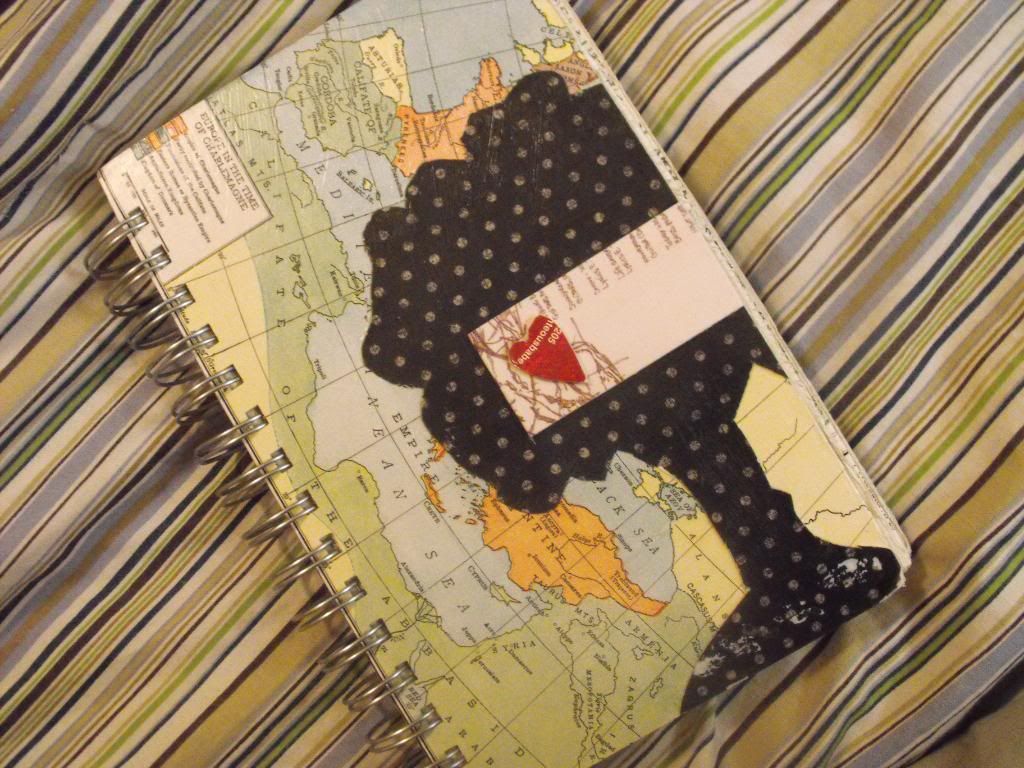 Inside, I found several additional maps. For me, it symbolized that journey that is my life.
There were several black pages where you could add your heart's desire. It's a thick cardstock, so I know it's going to hold up for a long time.
I love the randomness of some of these pages. Just like me. I can be quite random.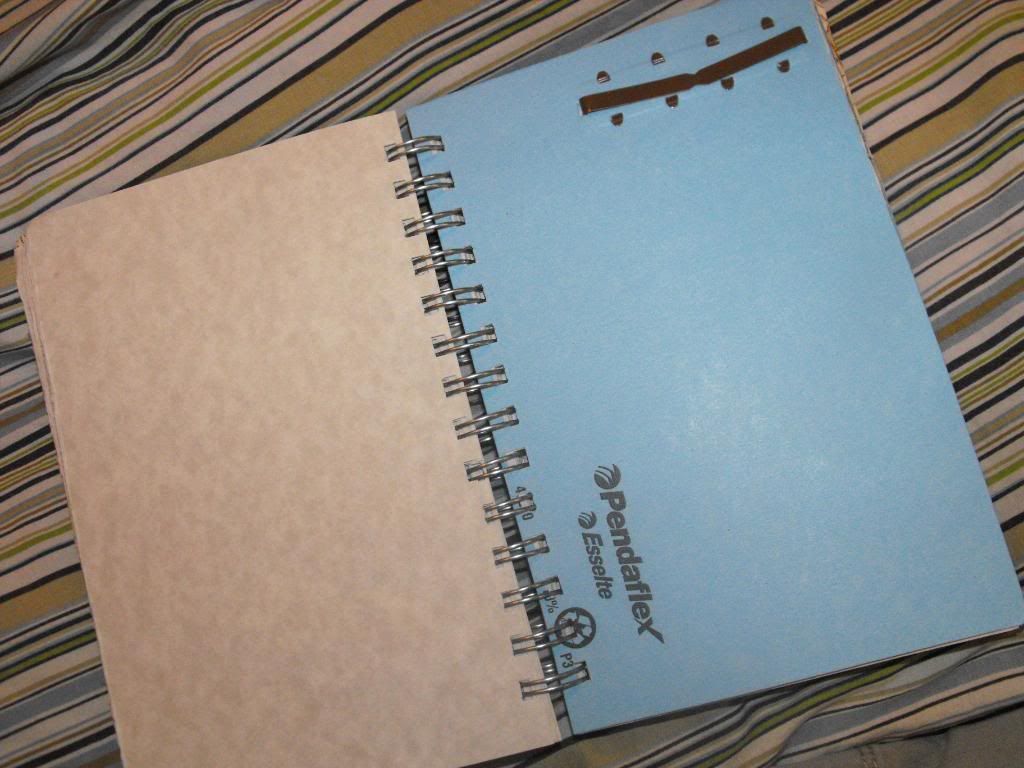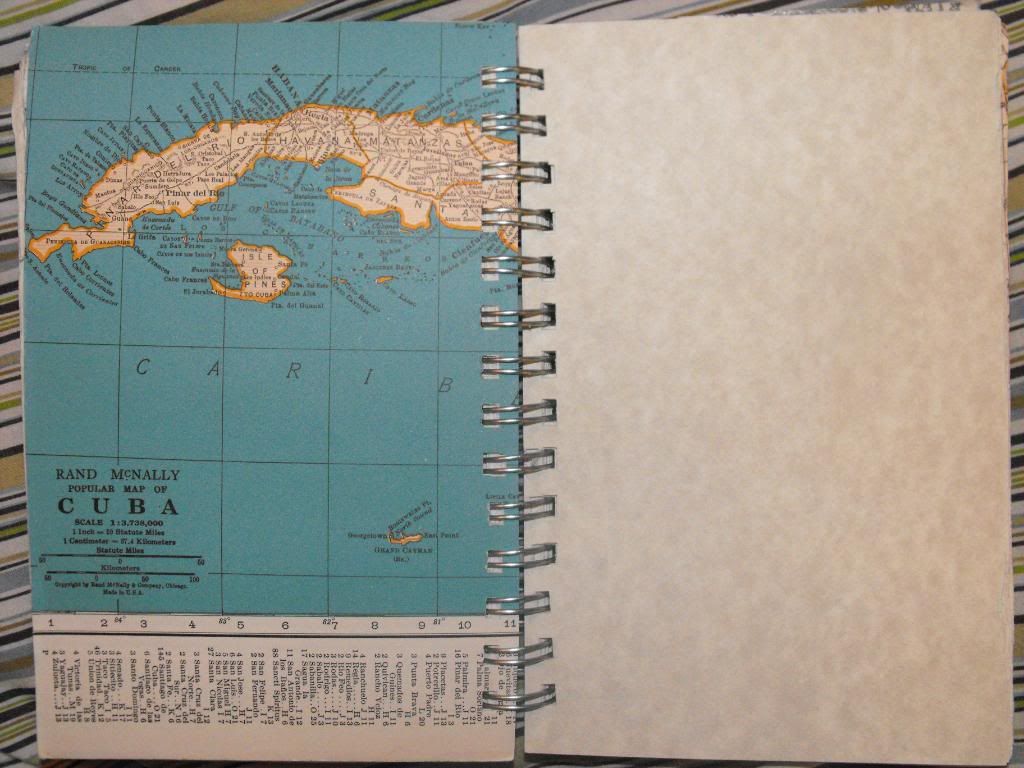 The front and back cover are my favorites. I love just holding this book. It makes me dream of future adventures I might have and of the words that will one day fill this journal.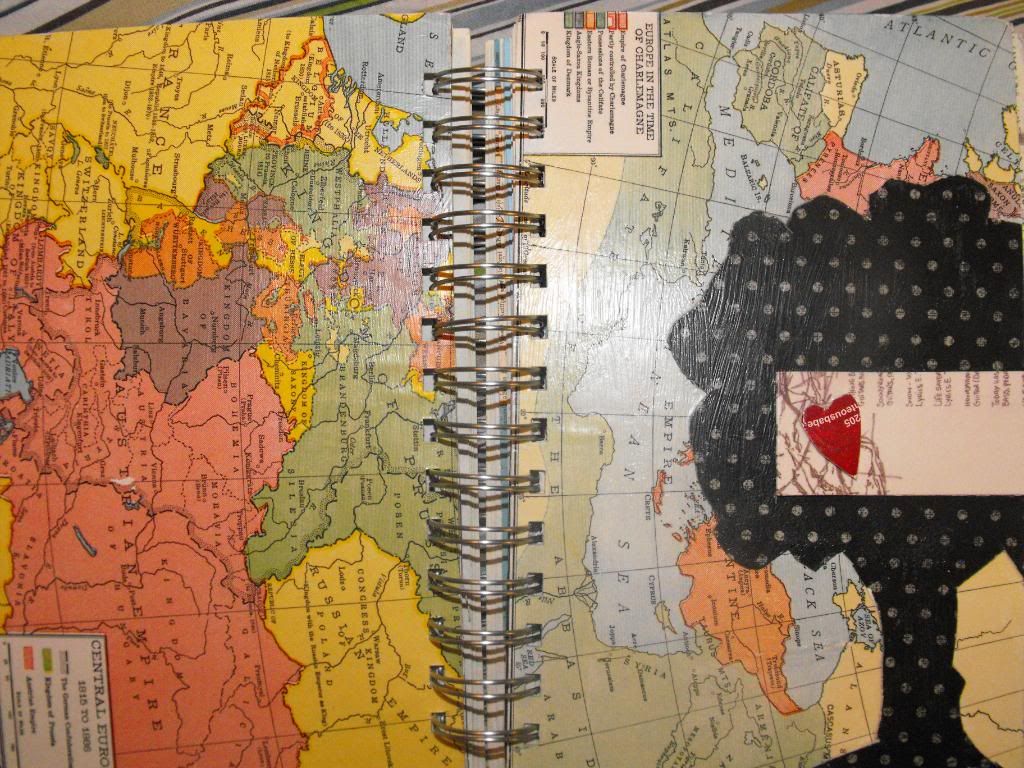 If you would like one of your own, check out everything that
Kathy at AlterEverything
has to offer.