I just wanted to share a tutorial I did over at Everyday Mom Ideas. Be sure to check out her blog. So much fun and tons of great inspiration.
Every Wednesday, I volunteer at my son's school library. That's where I got this idea. I changed it to suit my style and LOVE it!
Here's what you'll need:
an old book
picture frame
scrapbook paper or wrapping paper
adhesive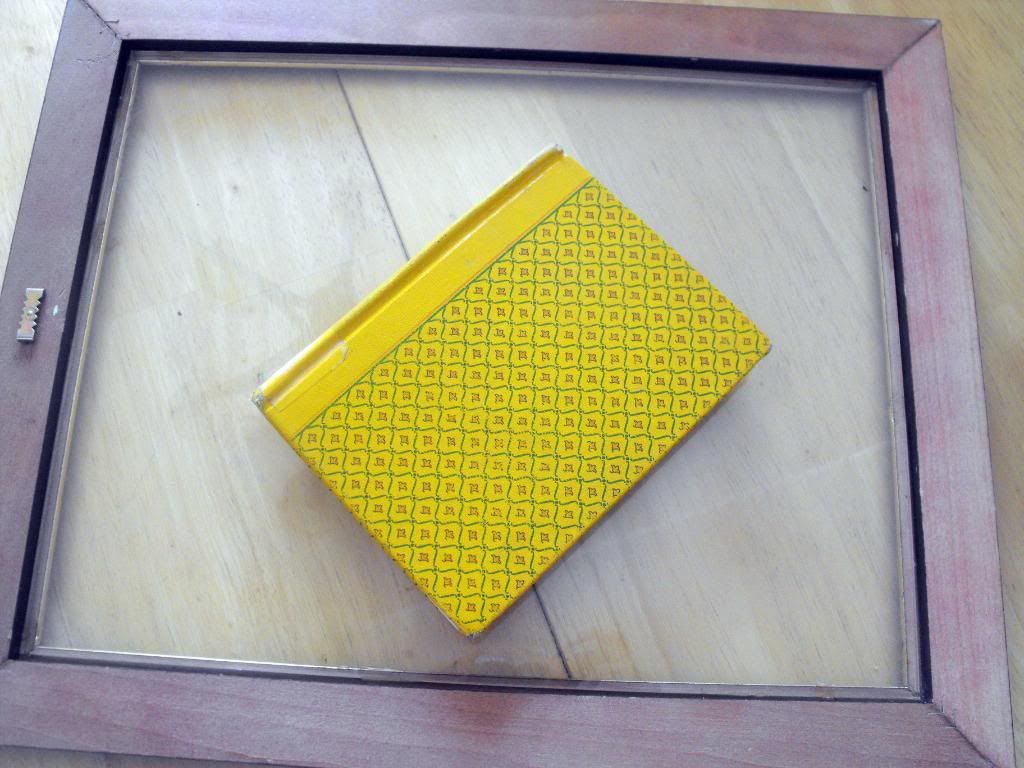 1st thing you so is start folding your pages in half. You will do this with every page.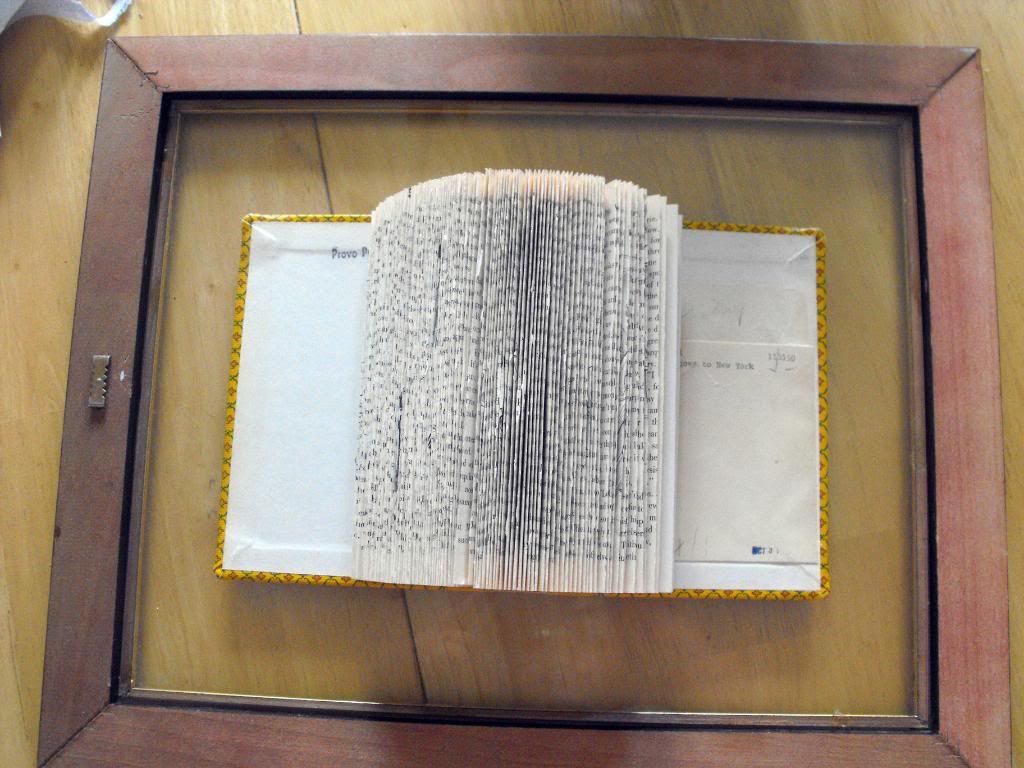 When you are done with that, you are going to do what I felt was the most difficult step. It's the part that almost made me cry. You are going to cut the pages off of the cover of the book. I loved the cover so much that I've already found another project to use it for.
For me, this only required two cuts. One in the front and one in the back.
I used a 12 x 12 frame in the end. I liked the fact that I wouldn't need to cut paper to fit. All I did to adhere the paper was use double-sided adhesive and pressed.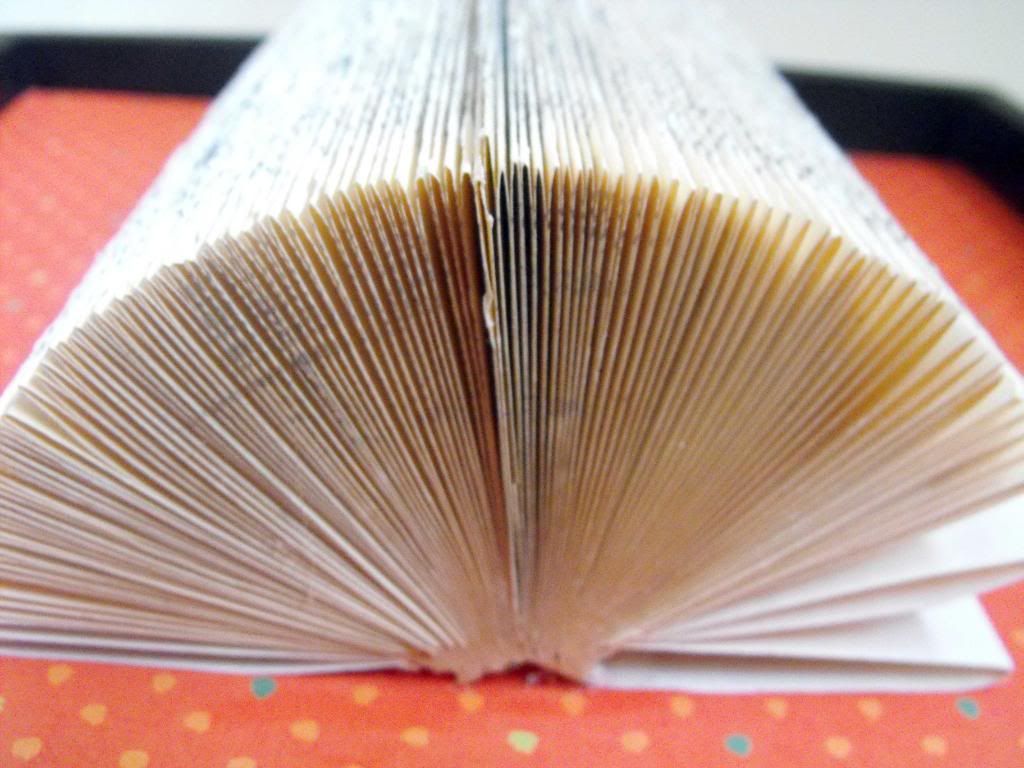 To adhere the book, I actually used my heavy duty liquid glue and let it dry.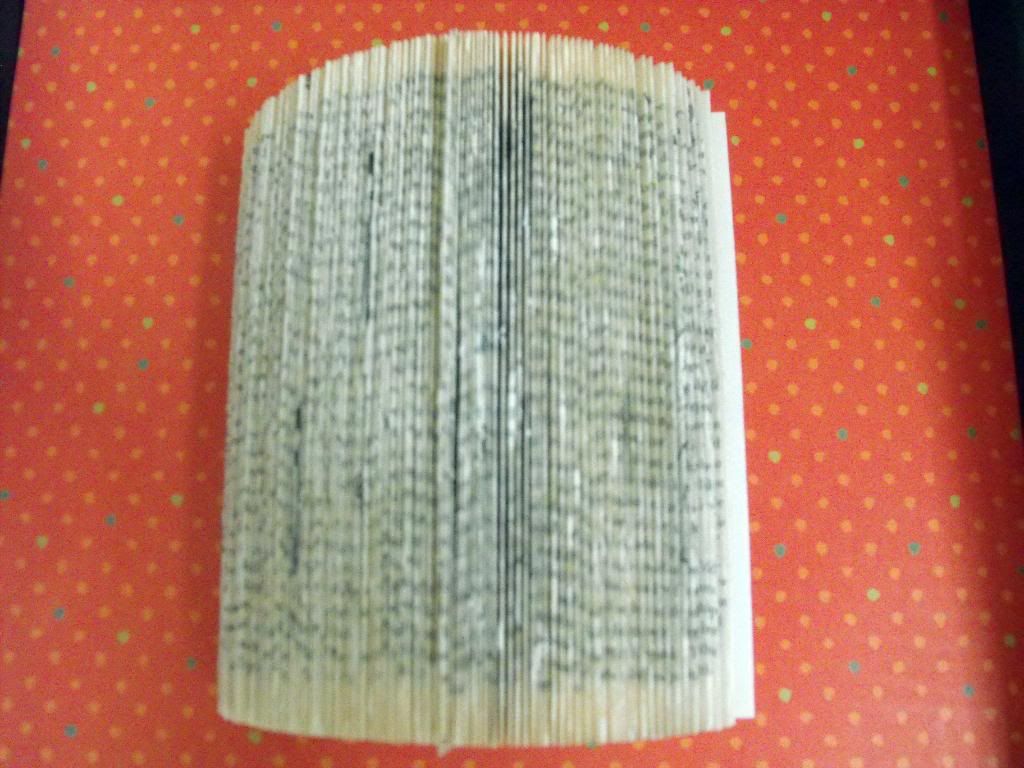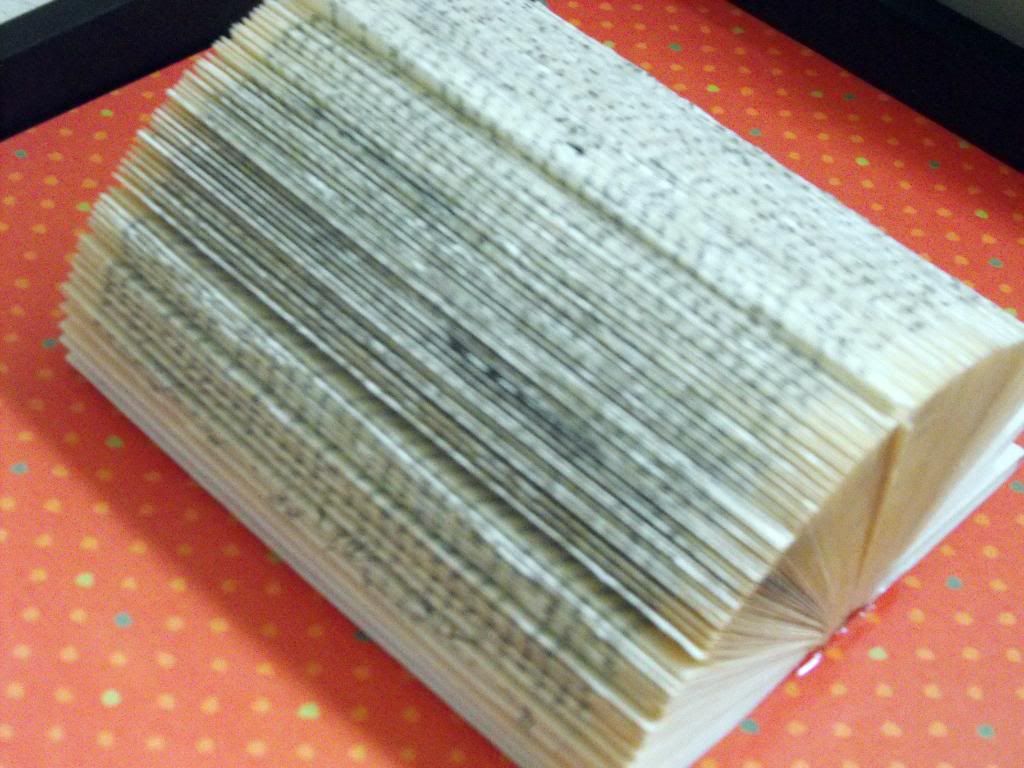 And there you go. An awesomely simple statement piece. Plus, if ever you do want to read that book one day down the road, unfold your pages and go at it.