Do you remember this?

That turned into this...


(That's Rapunzel's face.)
Well, this weekend it turned into this: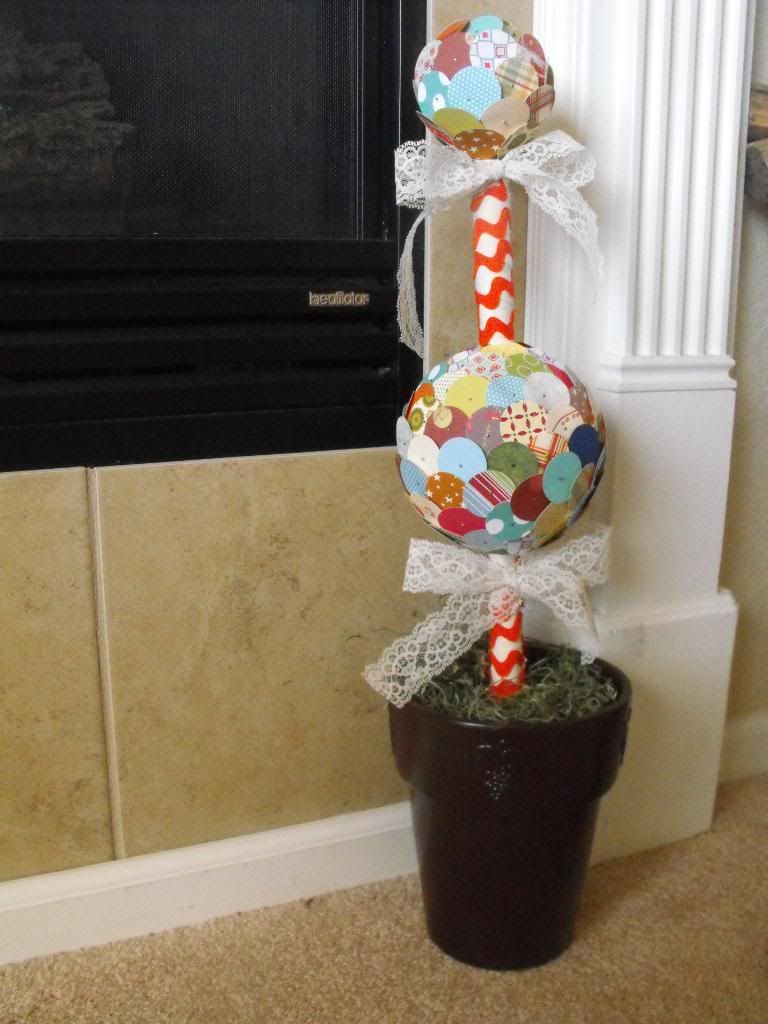 It was super simple and fun, to tell you the truth. No glue was used for this project--just straight pins. So everything is removable if ever I become bored and want to make this topiary over yet again.
I was able to use three of my ribbons from my rather large stash. One day that basket of ribbons will be emptied and then what will I do? Nope, I'm being pretty good about ribbon and not buying more. Though, I did have a good friend recently unload a bunch on me. I was very excited and know it will be put to good use.......And if I don't use it in the next year, off to Freecycle it goes.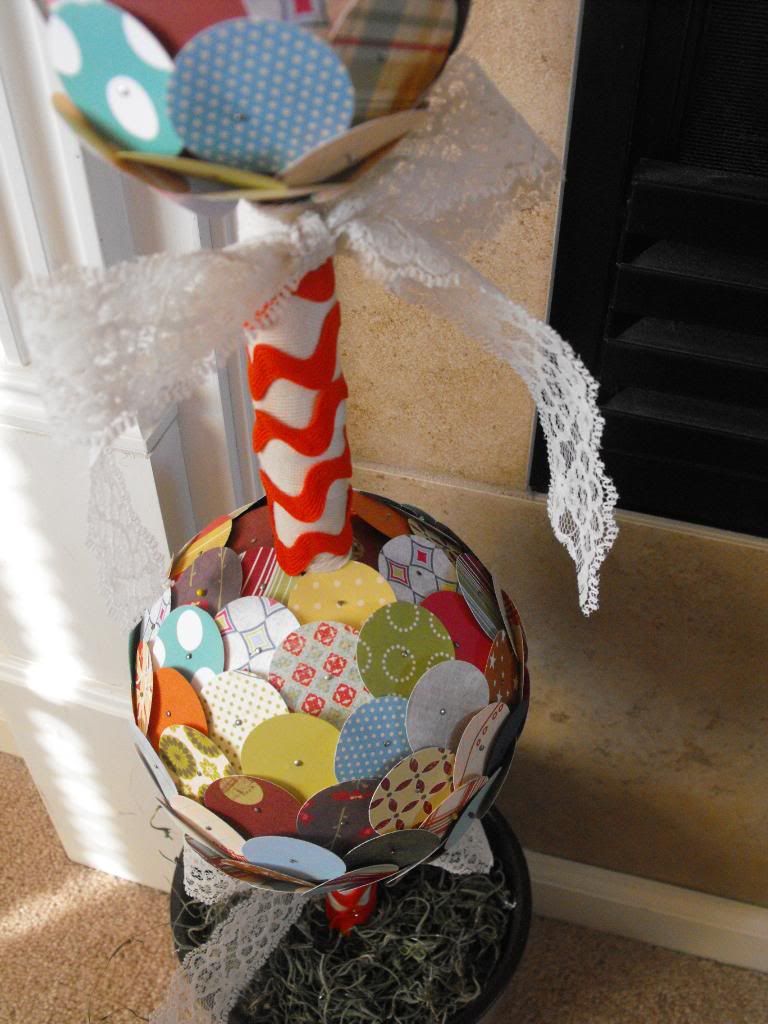 I first used my 1 inch punch and pulled out my scrap paper album. There's SO much paper in there and it felt great using it on something so fun and simple. I picked out scraps that felt summery to me and punched out as much as each scrap allowed.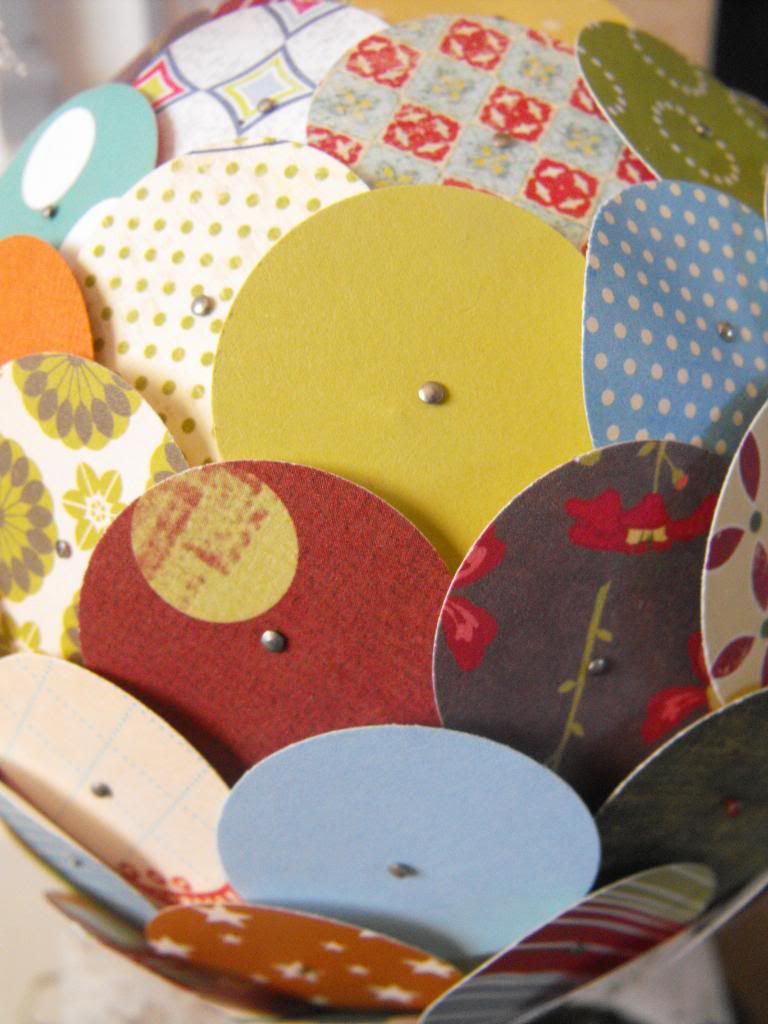 I used regular ol' straight pins to stick my paper on. I did have a method to my madness. It was similar to putting a puzzle together. I started at the bottom and laid the next layer up UNDER the layer below it. You can kind of see it in the picture. Also, I tried making sure that whenever I laid a piece down, I couldn't see that same piece any where on that part of the circle. Go ahead and look. I challenge you. With most papers, I was able to accomplish this. It really was fun for me (what a nerd I am!). Course, I look at the picture and there are several that look similar in color, but if you could see it closer, you would notice the patterns were different (refer to picture above).
hat
I had to wait to spray paint the pot till Sunday since it's been constantly raining. I had spray painted white over the gold but it didn't go with my look. I don't know why, but brown seemed to tie it all in for me. I LOVE this. I love the splash of whimsical color it adds to my living room.

Last week of school. Let's hope I can get a lot done before then.