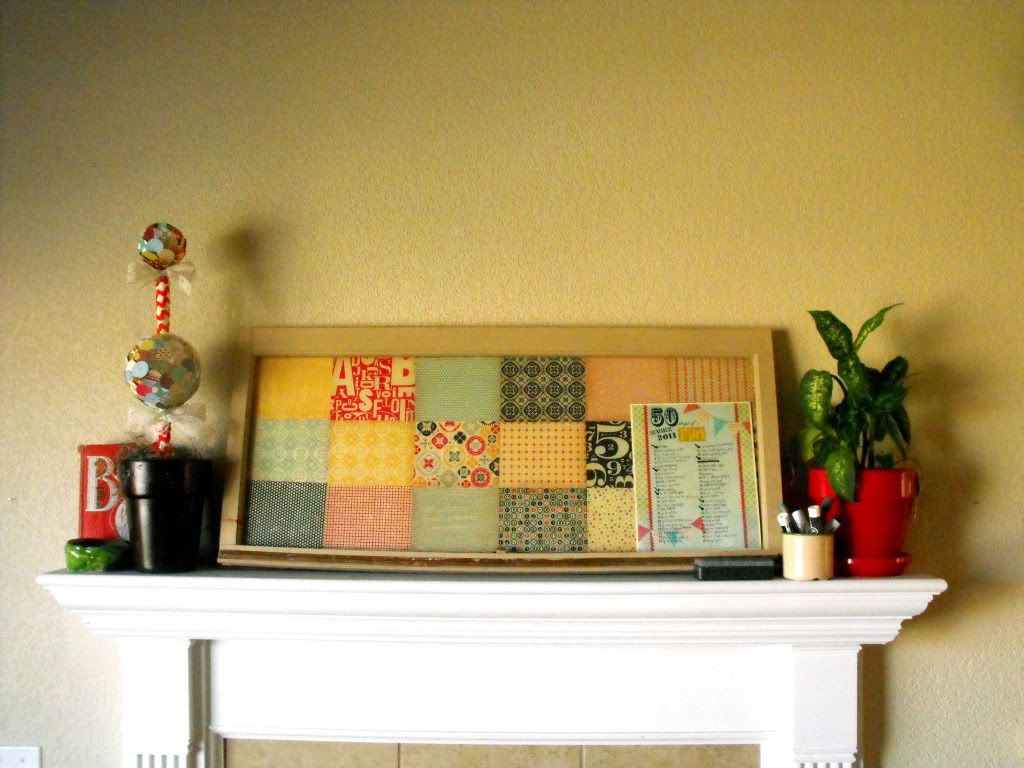 All it needs is a banner. That gives me something to work towards.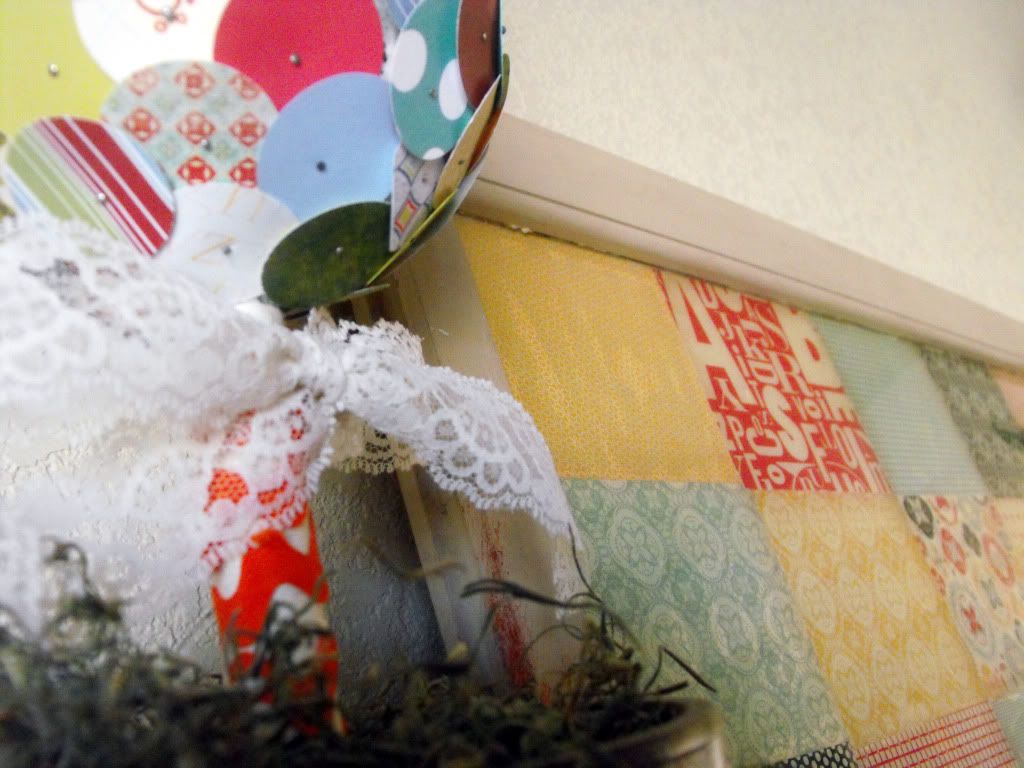 I love this window so much. All I did was clean it real good and mod podge some paper on. I didn't paint a single thing.
All the paper came from a single 6x6 Cosmo Cricket 6x6 paper pad (I know I've mentioned that they should sponsor me, but I haven't heard from them yet). I cut each piece 4x6. SIMPLE!!!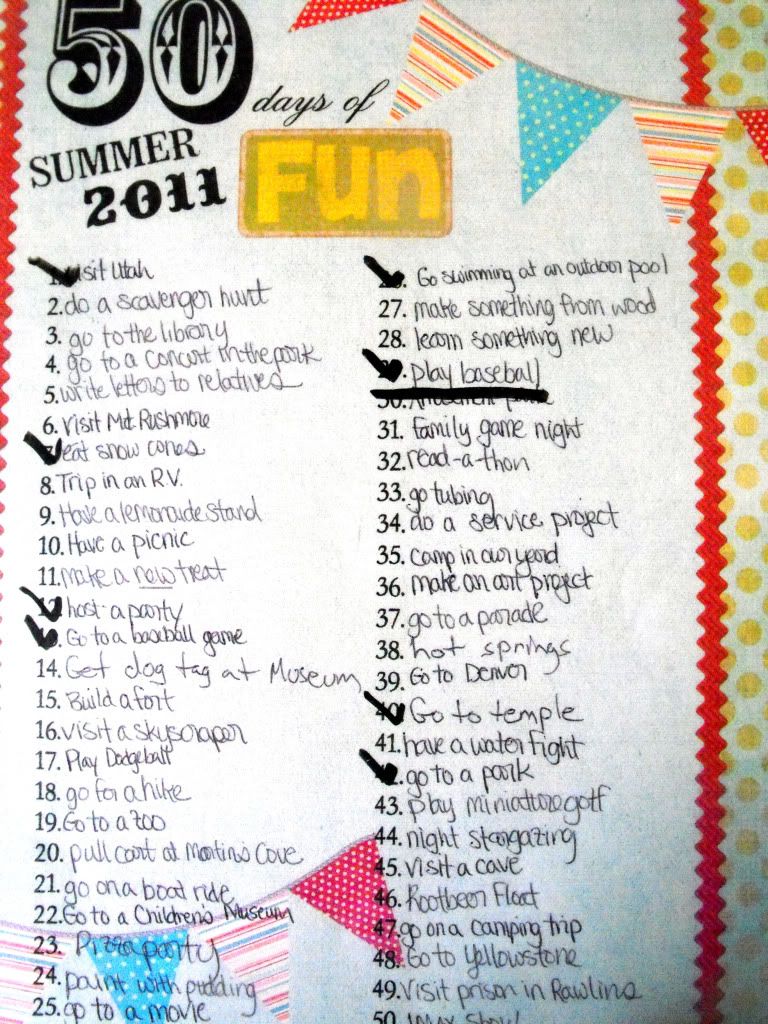 And thanks to those Crafting Chicks, I've got my 50 fun things to do this summer list up and ready to check off. I love summer and I love the color that comes with it!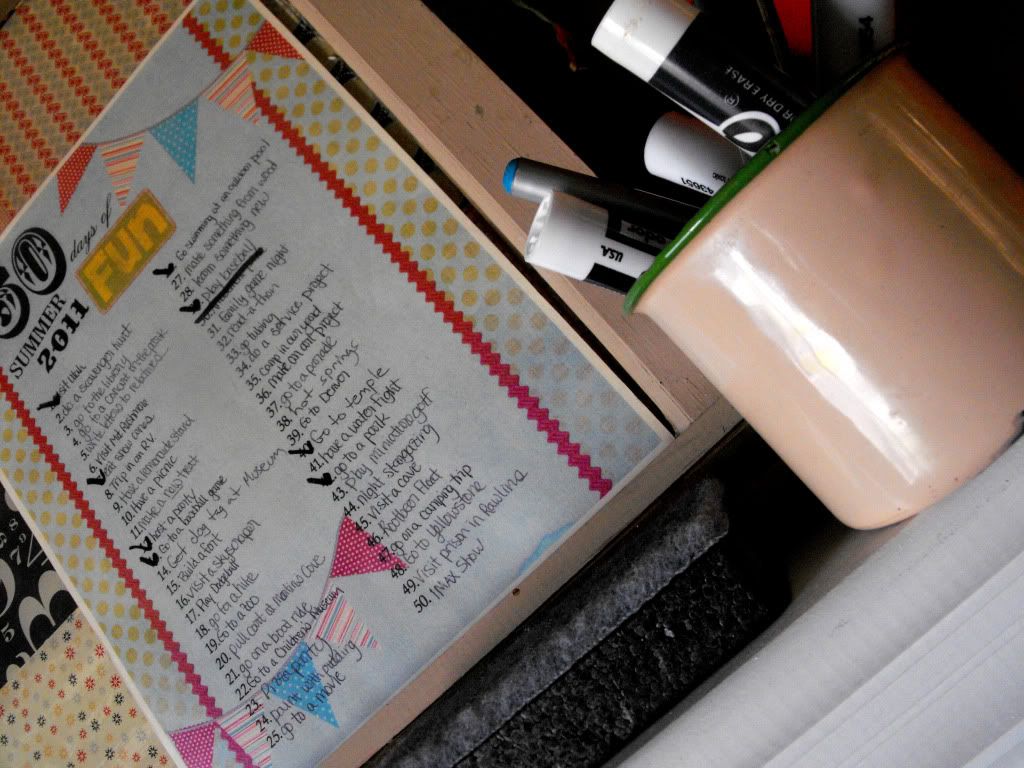 Bold! And I'm loving my new mantle.