I have to say, I've been pretty happy with the yard sales in my town. I picked up this beauty for $2 at the end of the yard sale day.
I spray painted the table red and added a few coats of polyurethane. Sorry for the lack of pictures. There were no special tricks or steps that I took, but how I love the finished results.
I've placed the table right by the wall when I walk in the front door. It's a great spot to put things that need to go out the next morning.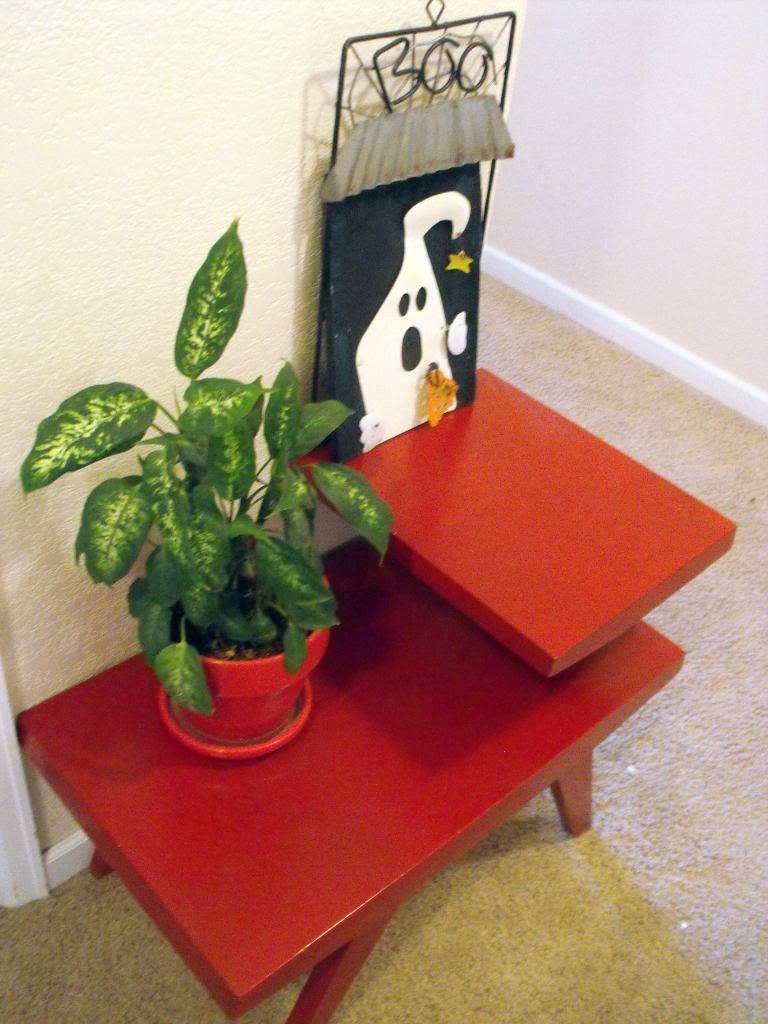 I had to bring in the plant from outside to keep it safe from freezing.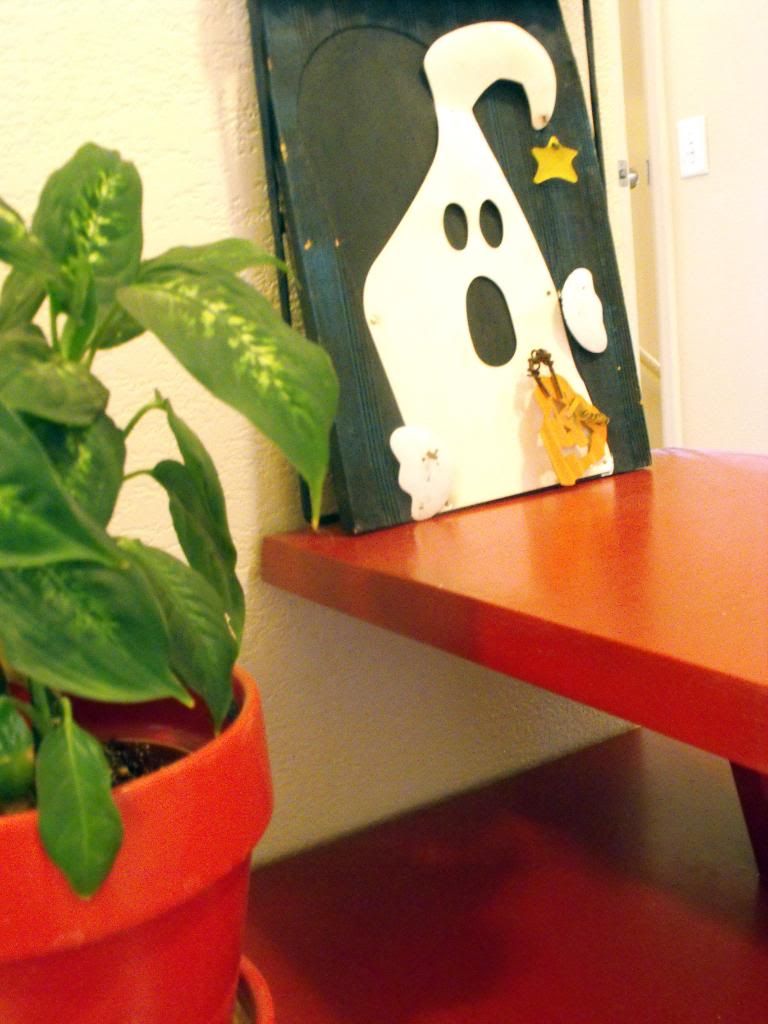 I added very minimal decorations--I prefer the simplicity.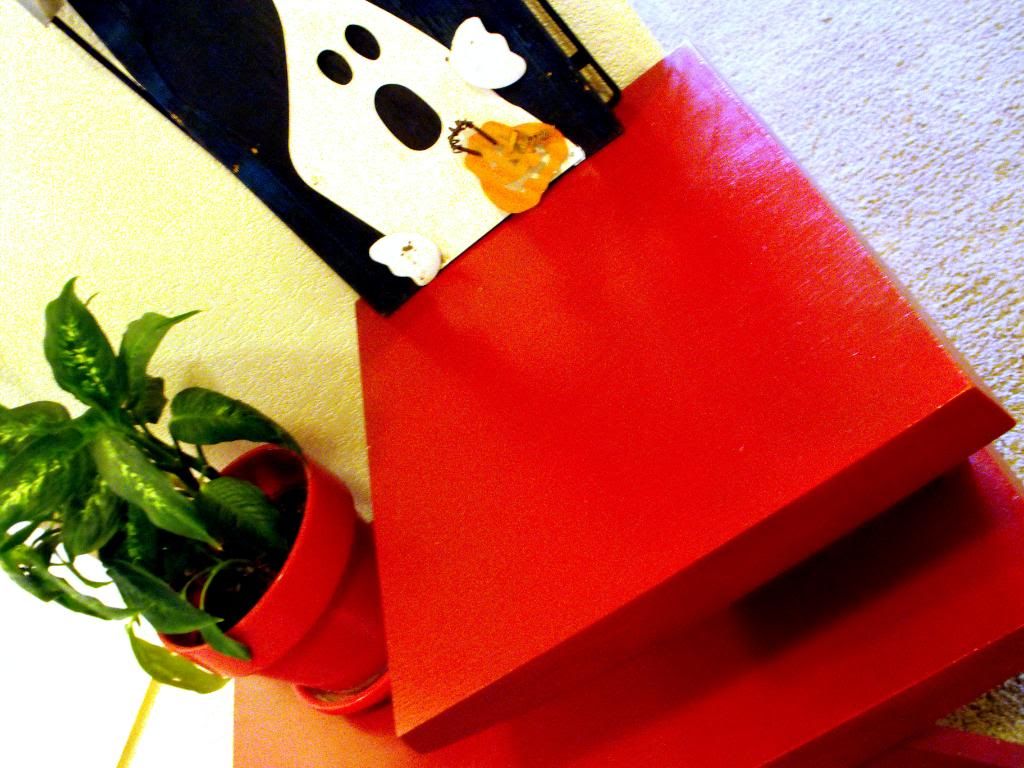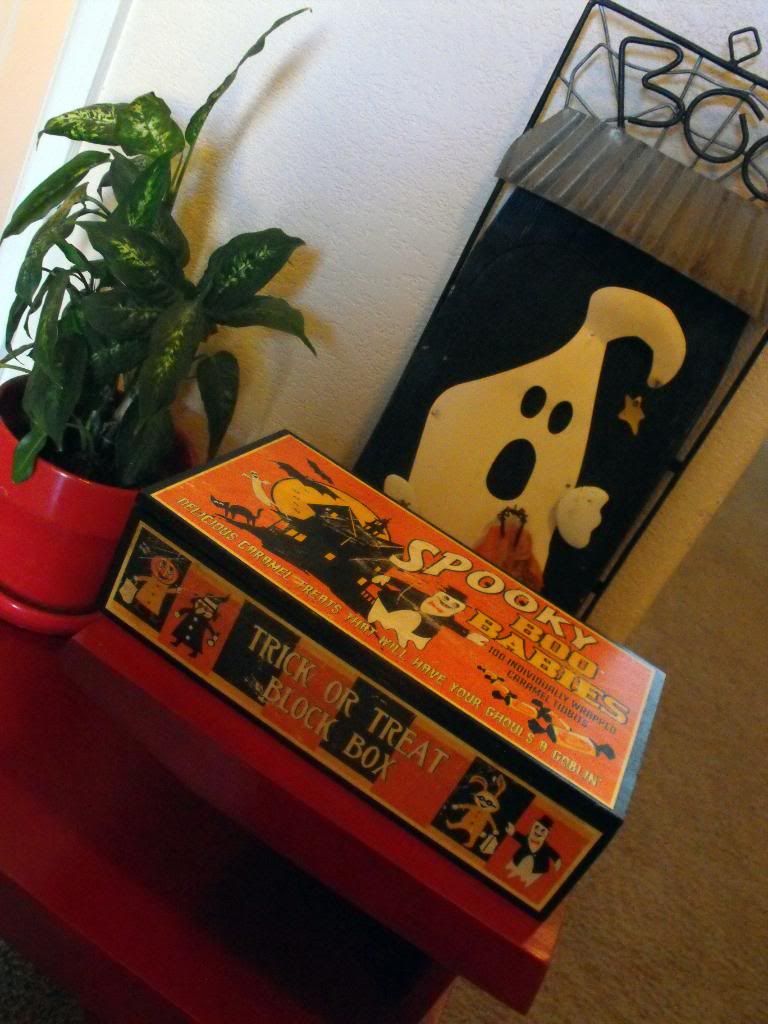 I've since removed my candy box. Seems it was a bit too easy for everybody to reach. Happy thrifting!