I've had this bookshelf since I was a kid. It's moved with me 11 times. It's still standing strong...but drowning in it's outdated skin.
It was time for a face-lift. It was time for paint. My husband decided then would be a good time to take the kids out run some errands. He was right; I'm a messy painter.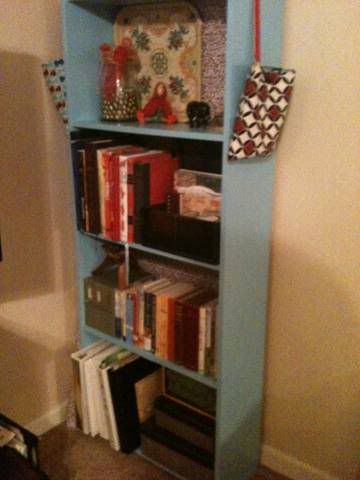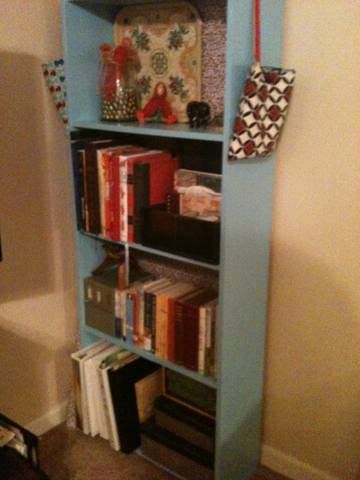 I wanted to distress it a bit, but my husband really likes the color as it is. SO, for now, he wins. It's adds a great POP! to the room! Now, what will I paint next?
Pin It