I forced myself to open a tote in my craft room. I'm always afraid to do this because I know when I look inside, I will end up dumping things and making a mess. Lucky for me, I found something at the top of the box, took it, and put the lid back on the tote. Whew! that was close.
"What did you grab?" you ask.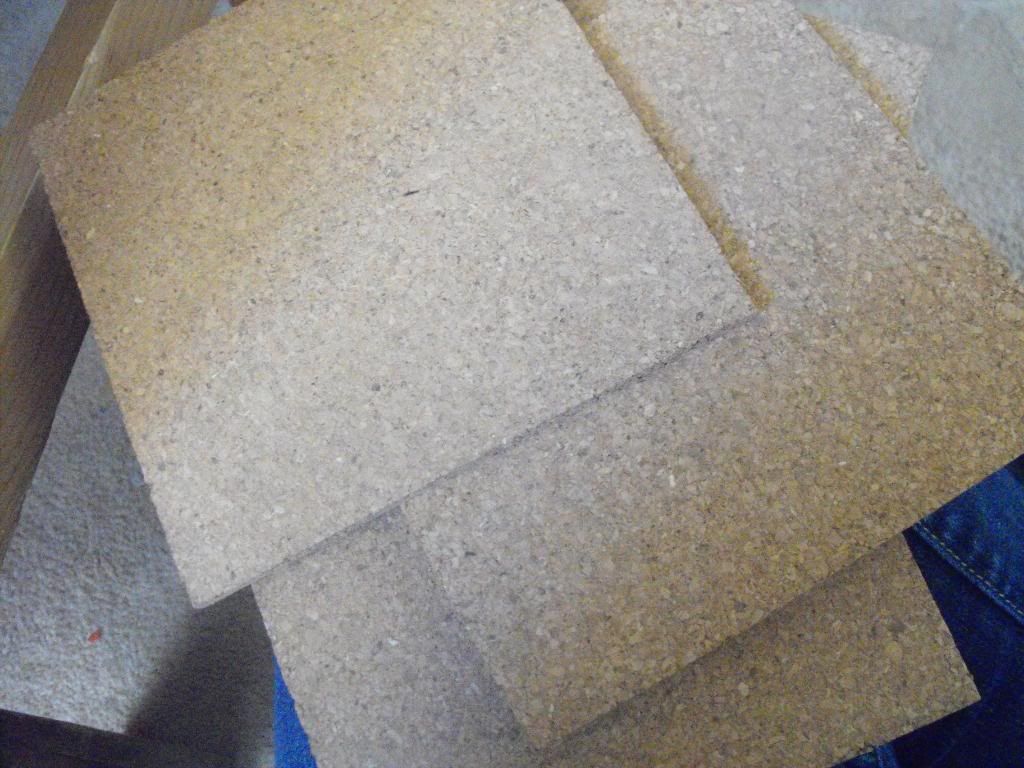 A pack of 4 6x6 cork boards. Luckily, it was easy to come up with a project. Cover them in fabric. My first piece was a pair of pants. I had to look carefully to see why I had discarded them. No buttons missing. No seam rips. OH! The grease stain. Is that why people wear aprons when they cook? Maybe I should make a really cute one so I'll remember to wear one.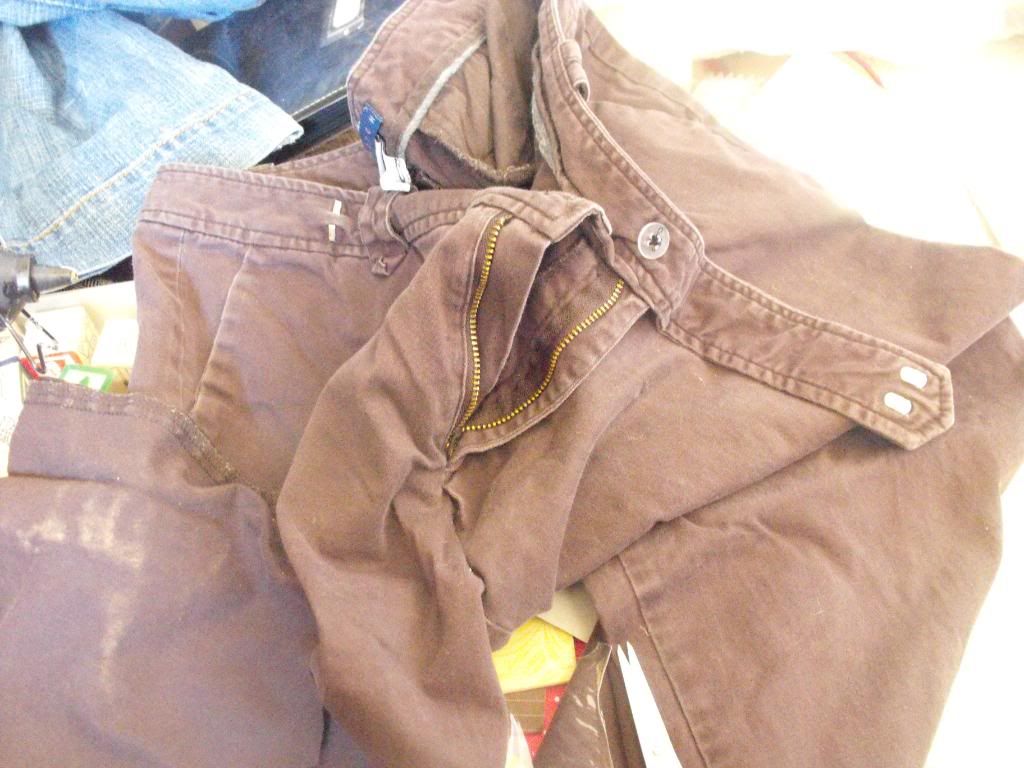 I also grabbed some leftover fabric I had from a sewing project that accented the pants perfectly.
I cut about 7x7 squares (I'm not a measurer).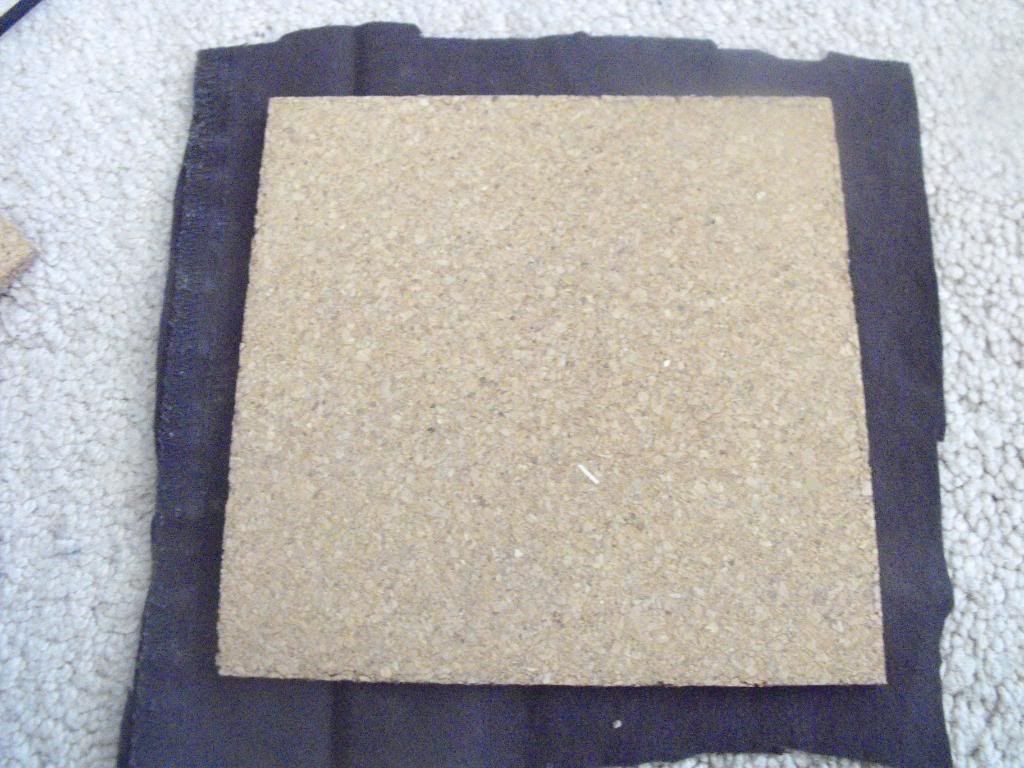 I first glued my corners down.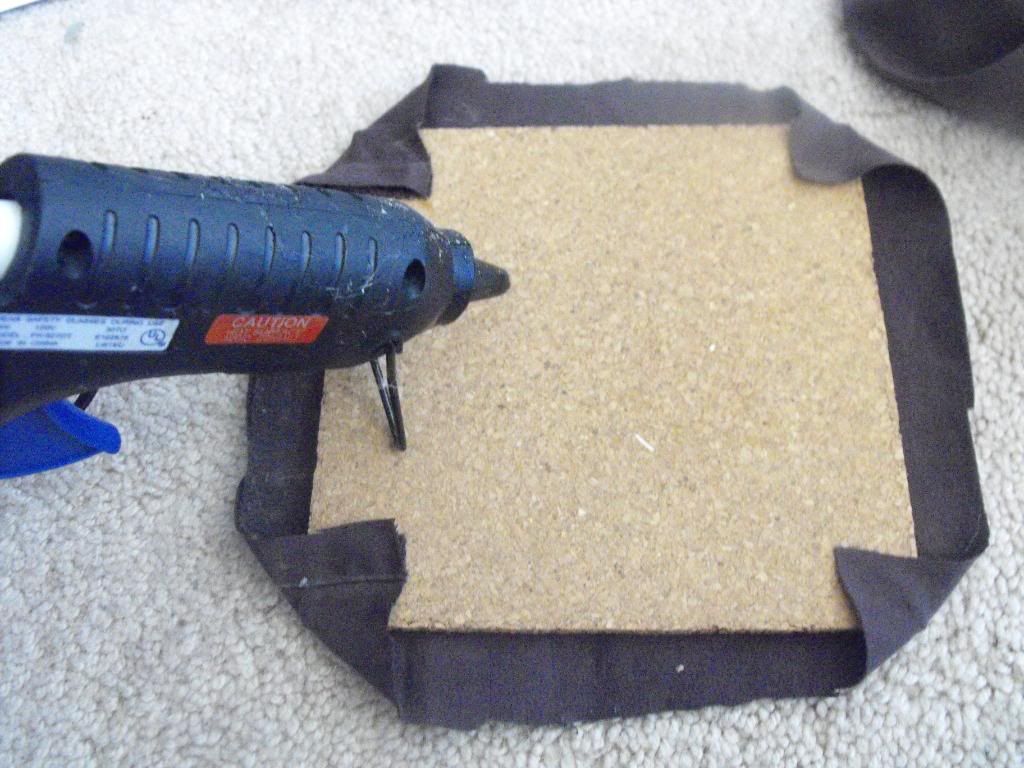 Then I pulled the edges tightly and glued those to the back of the corkboard (no glue was used on the front).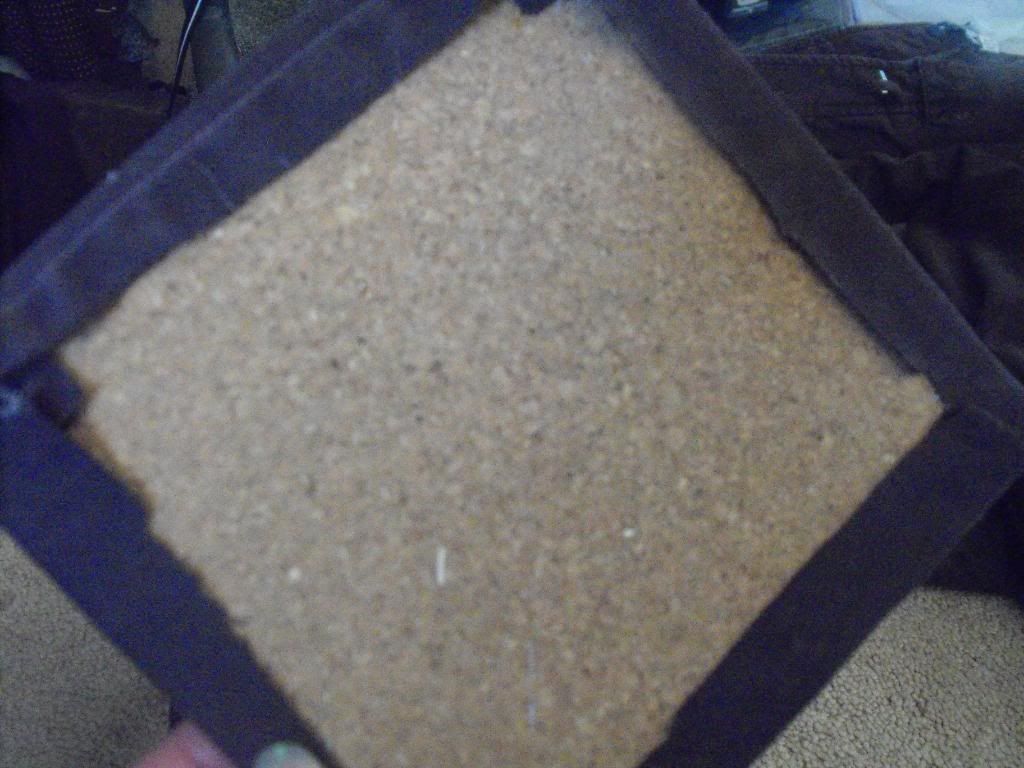 Be sure to cut off any excess fabric.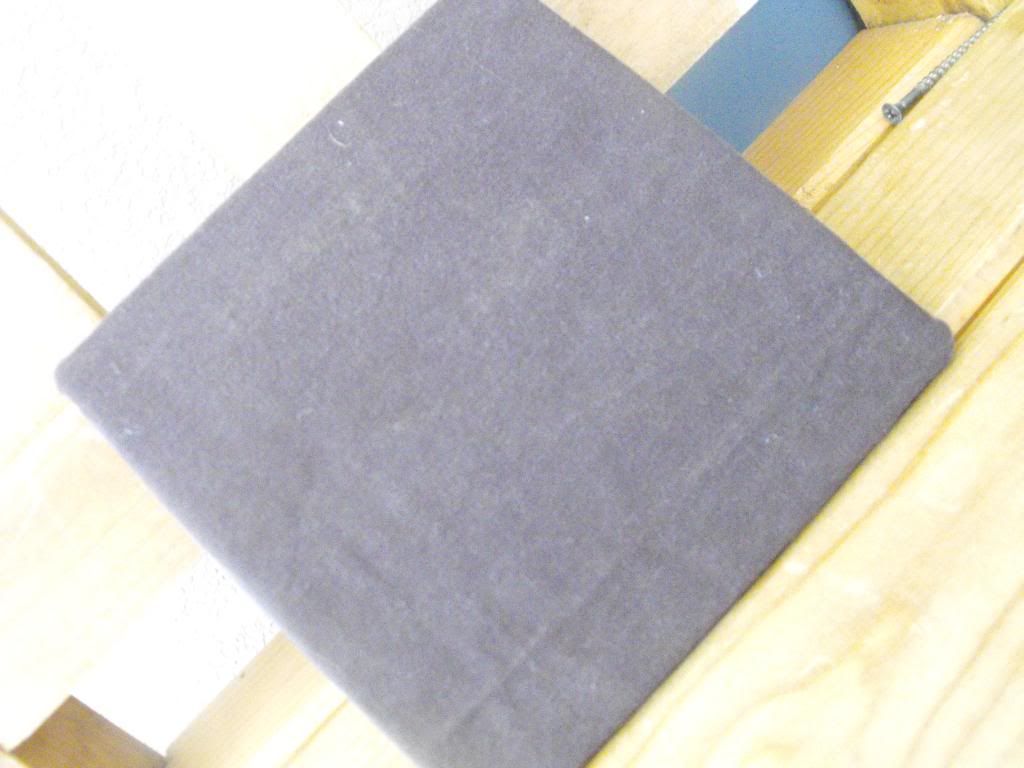 The final step was super fun. I nailed all four pieces to my wall and had a practical piece of simple art.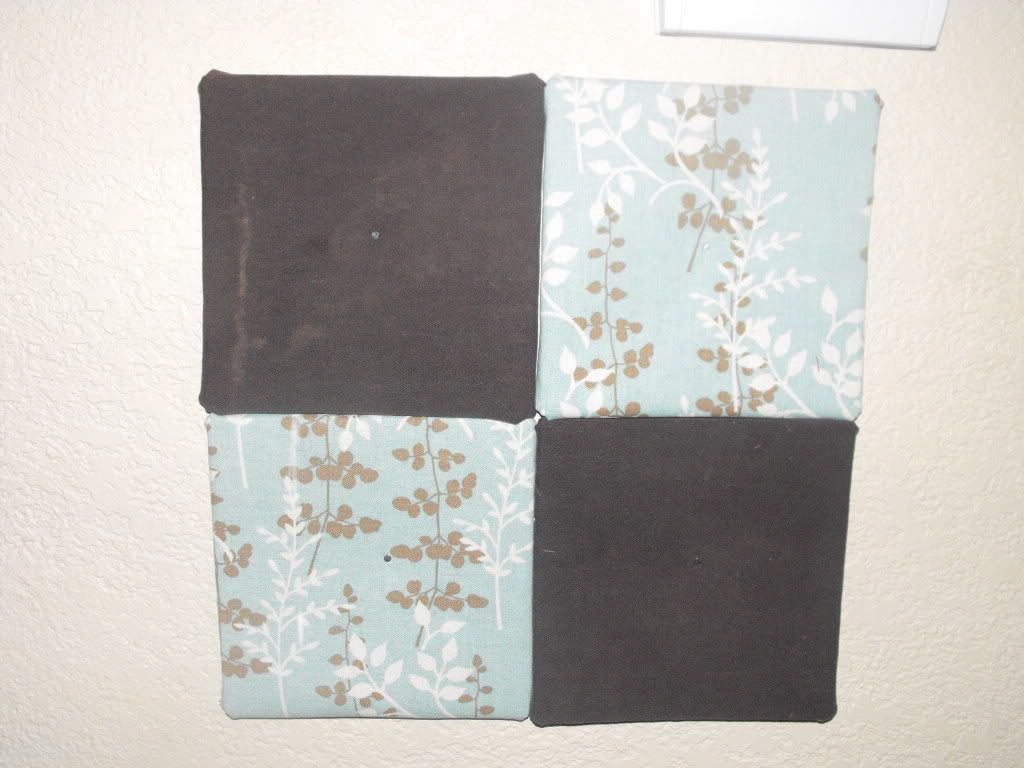 This will most likely be relocated to my bedroom. It matches my color scheme. But I wanted to get it up for a photo. At least I know that I like it.