I set up the trap after the kids had gone to bed.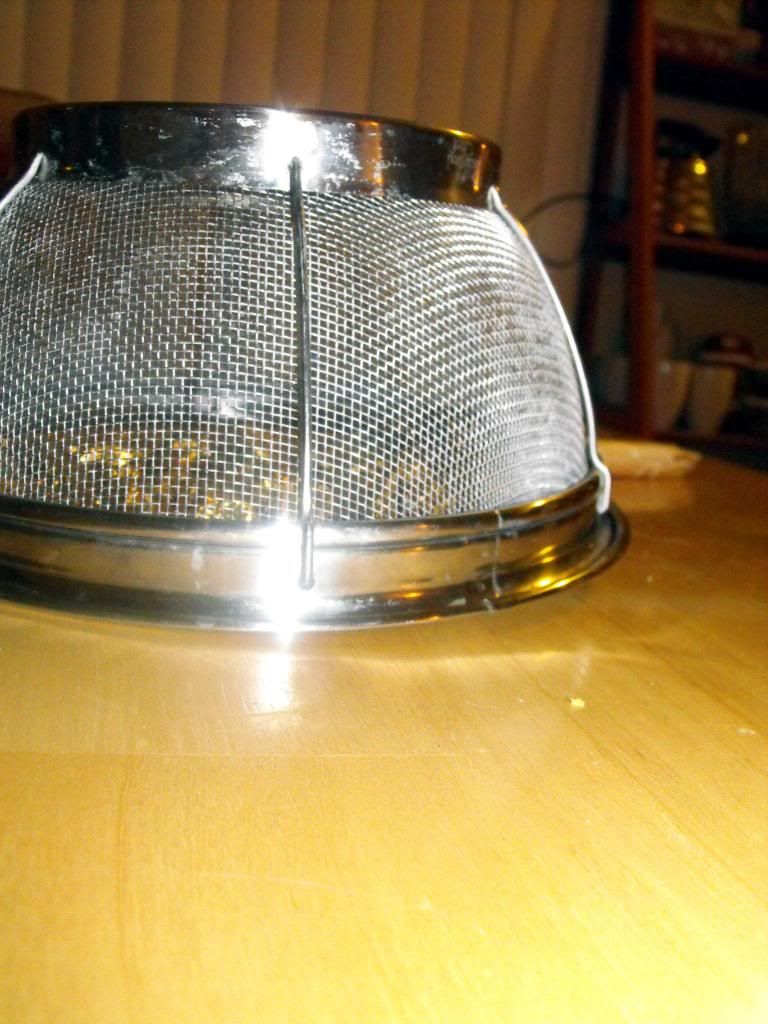 This morning, we found the trap had been sprung. Fortunately for us, the evidence had been left behind; gold nuggets as well as the culprits footprints.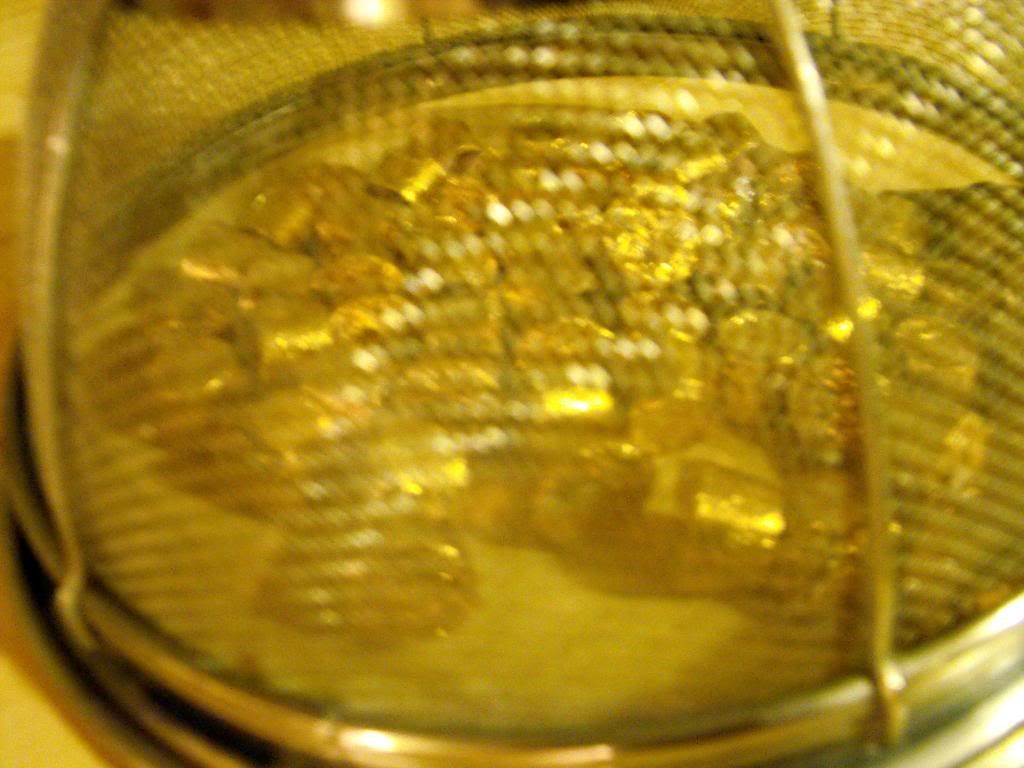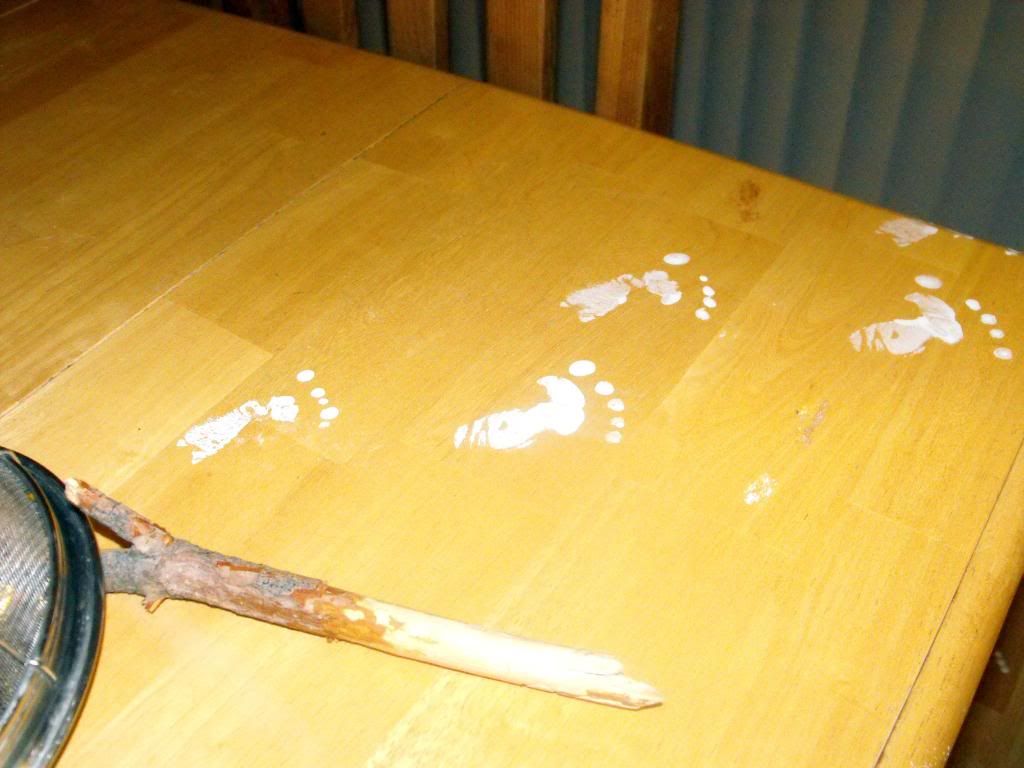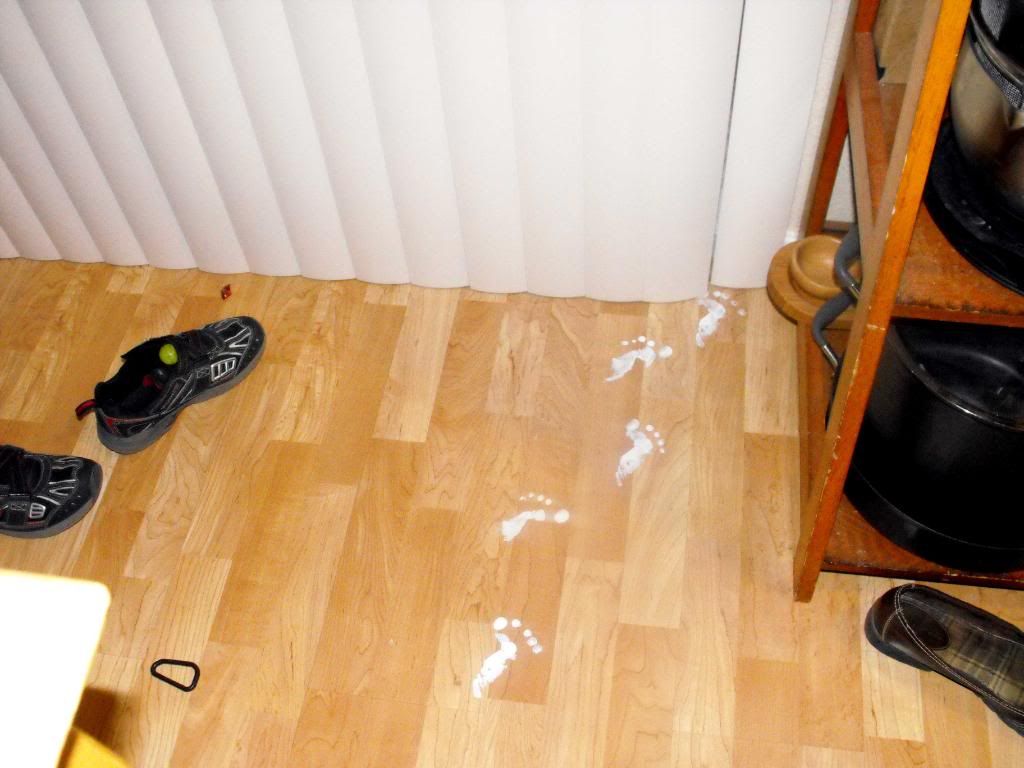 My 5-yr-old couldn't wait to get dressed so she could check the trap. When we got down the stairs, trepidation started to set in. If there was a leprechaun in there, she didn't want to be the one to deal with it. I assured her the leprechaun had gotten away. My 9-yr-old was his mother's sweet helper and pointed out the footprints led out the door...and then he turned and winked at me. My oldest, in usual fashion, pretended to be the leprechaun he had seen on Destination Truth; the hunched over, growling, mean leprechaun. Thanks, kid! When I tried to get my daughter to sit at the table, she told me she was too scared. Heehee! I love my kids.