1st off,
Happy St. Patrick's Day

!!!
So here's my first spring project.
This was one of the pieces leftover from girl's night. Which is great since it had already been sanded. Wahoo!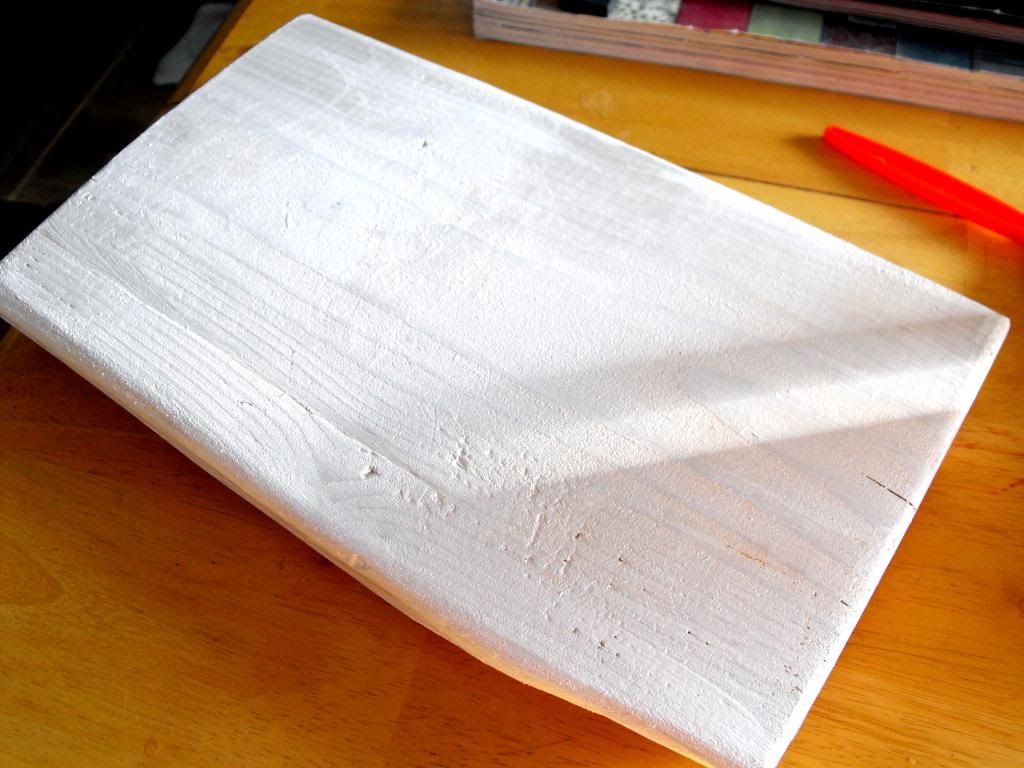 I added a simple coat of white paint, let it dry, and was ready to decorate. I roughly cut some paper to fit on the board and then sanded the edges so it blended into the wood.
The letters were cut using a diecut stencil. I inked the edges with a yellow and mod podged the paper on. The eggs were cut from scrapbook paper and everything was sealed with mod podge. That's it. Another simple project. I can't wait to do some more and springify my home!