Ever have one of these?

We actually got two bags of leftover rolls from a church party. We tried having them for dinner with our soup on Sunday but they were SO dry. I hate the idea of waste. HATE it! So, on Monday, I pulled out my rolls: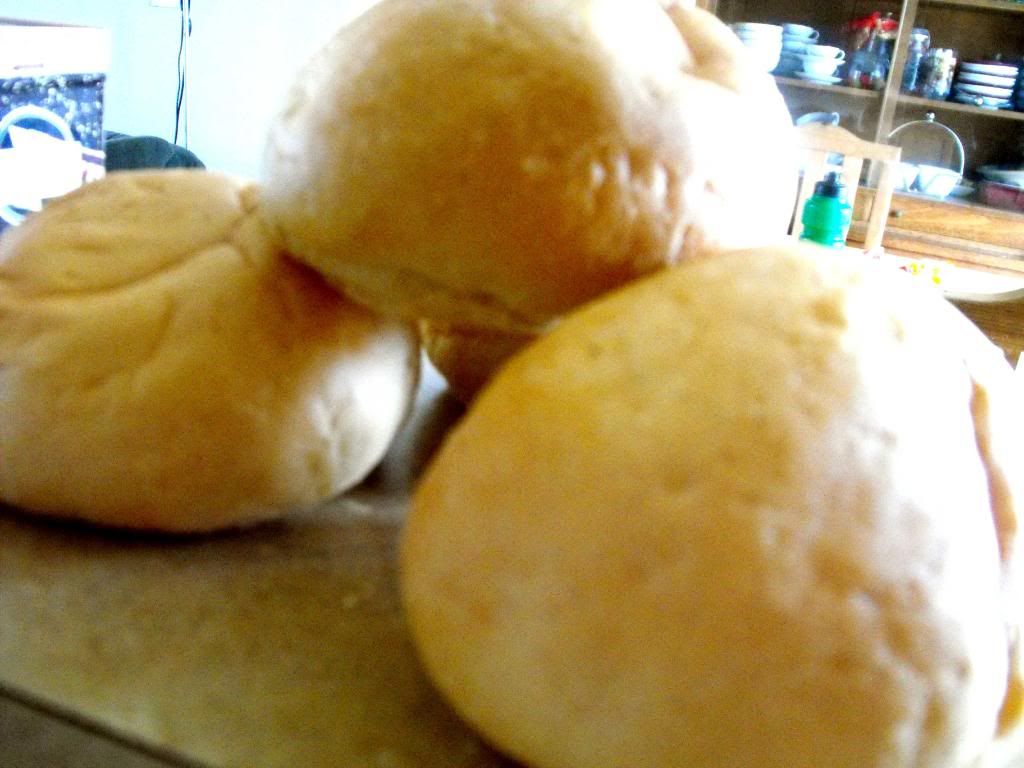 .....dug out my food processer and wiped off the dust (sometimes you just need to be reminded that you have some of these cool tools):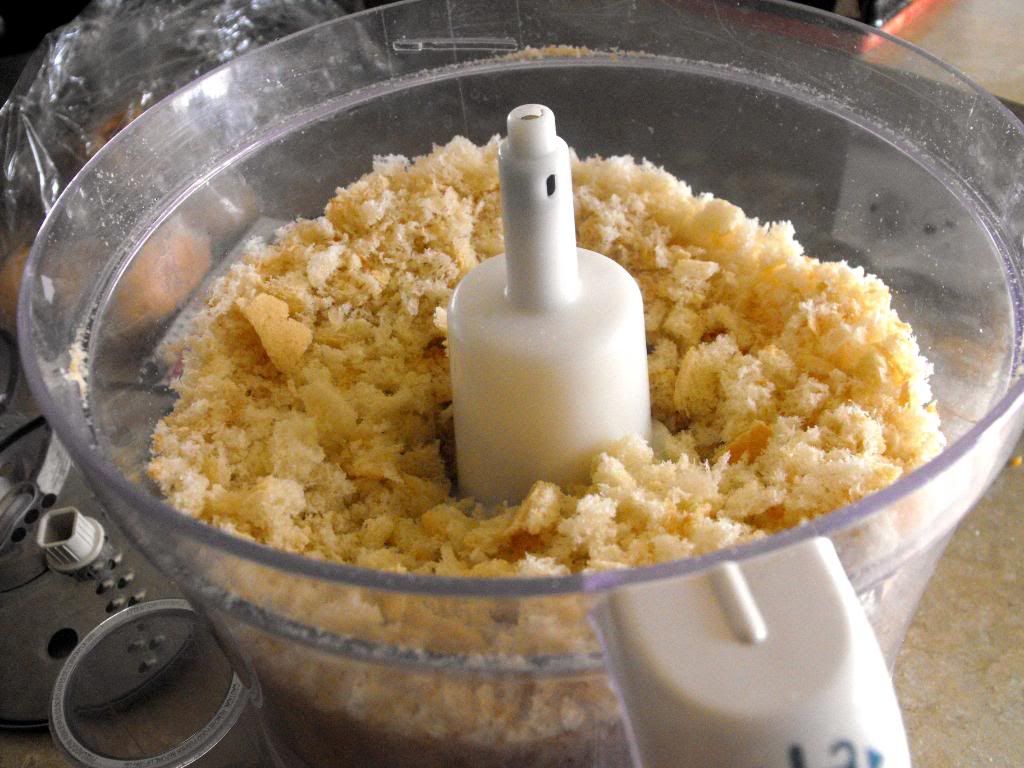 I just pulled apart my rolls (in half) and put them in. It was so pull turning the dial and watching those rolls being ripped apart. I dumped my rolls into a bowl (a baggy would have worked just fine...now that I think about it)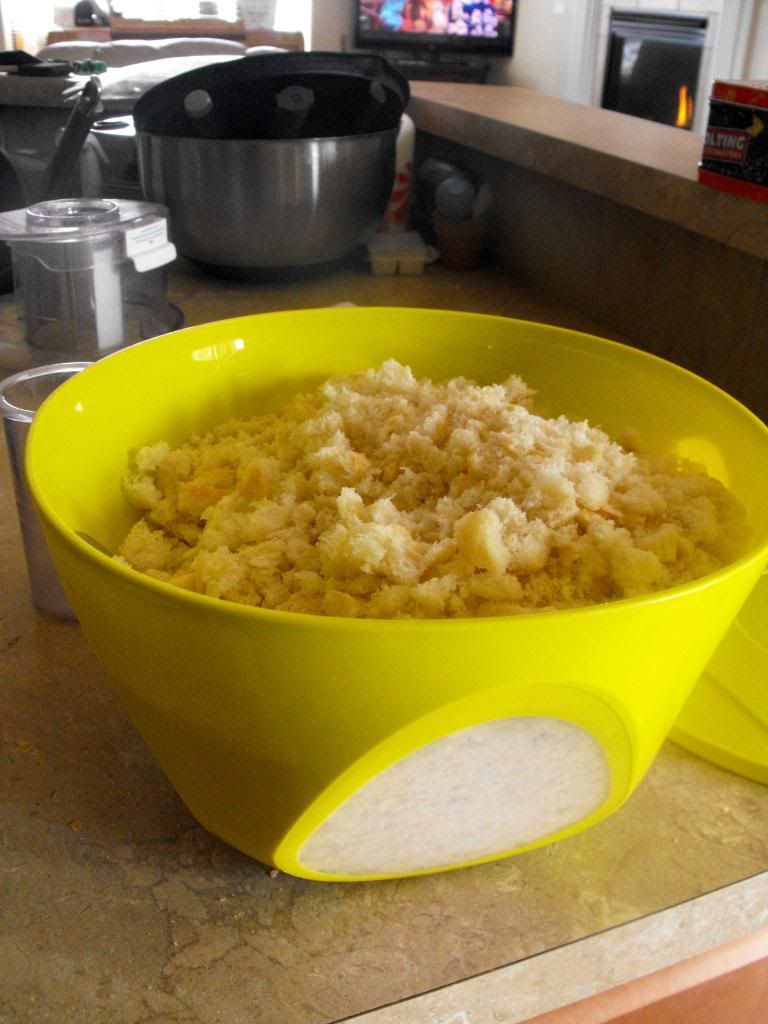 and put it into the freeze. I've got bread crumbs ready to go. Meatloaf, chicken crust, top of our homemade mac and cheese....and I didn't have throw anything out.