I had mentioned before that I had picked up a few extras at Salvation Army. This is one of those extras: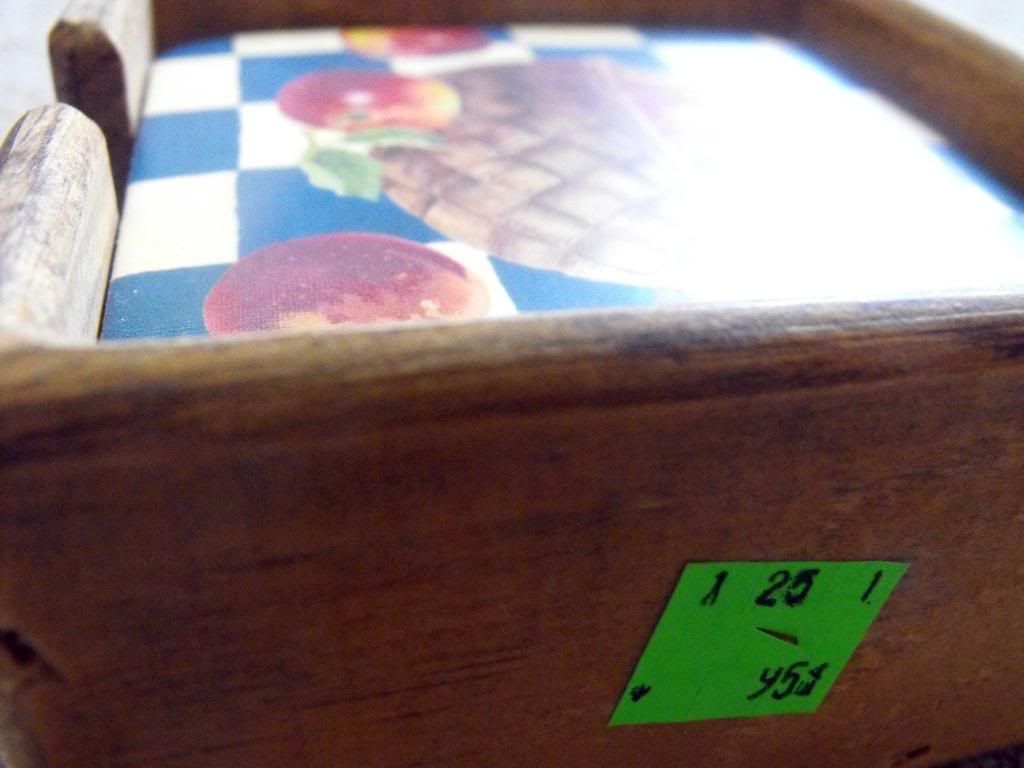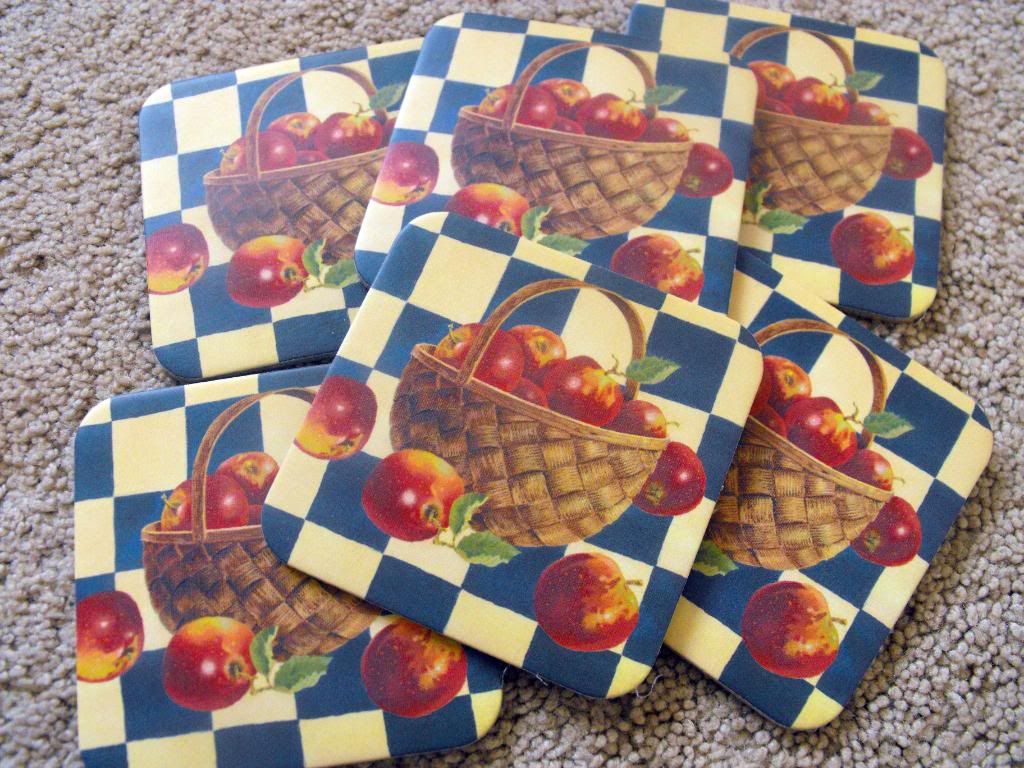 Yep! Another 95 cent find. My kitchen was decorated with apples....many years ago. I am so past that now. I got some of my Cosmo Cricket paper (not much left now) and set to work.

First, I painted just to hide some of that bold checkered apple pattern. You know I would have skipped this step if it had been possible...but those were some strong colors and patters.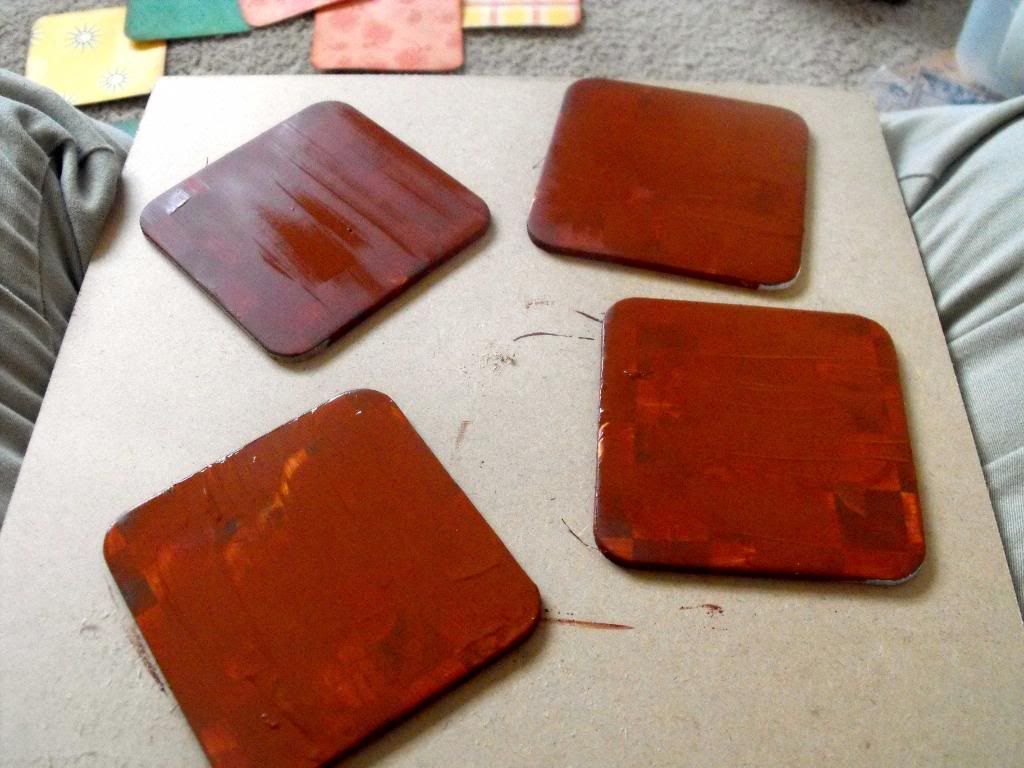 Added the paper.