Oh, my goodness! I am so happy. I've been trying my hand at sewing lately and I'm not so good at it. I get my thread bunched up, my lines are crooked, and I have the most difficult time reading a pattern. BUT, I went ahead and challenged myself and now I want to show you what this novice did (as my confidence slowly builds):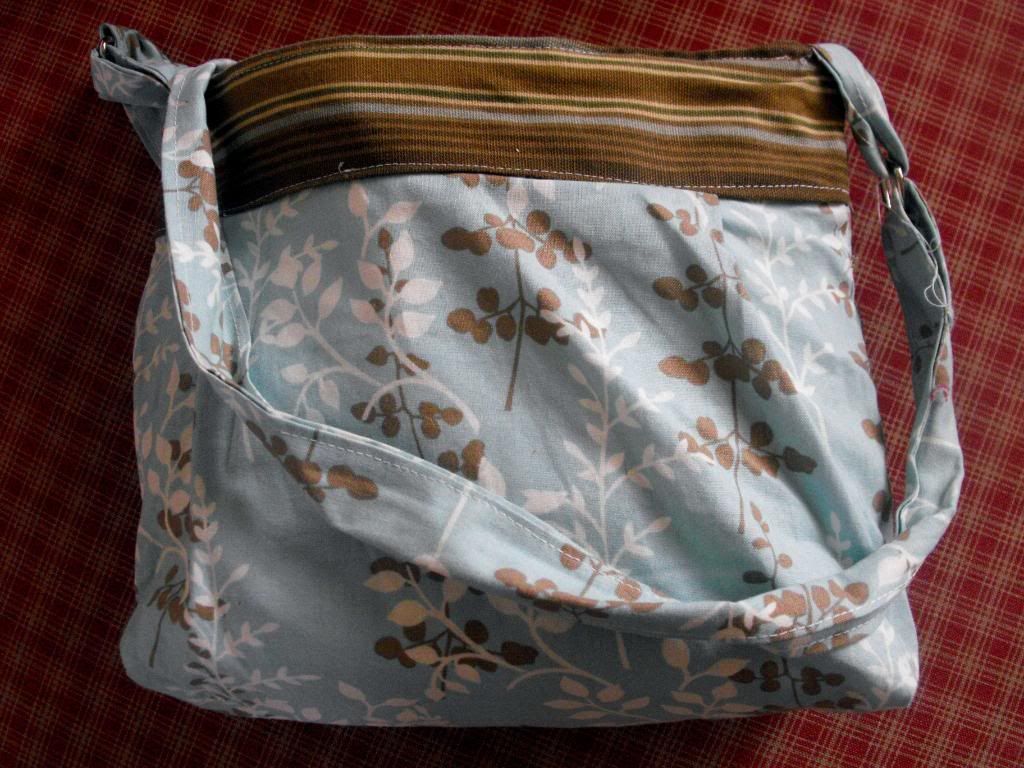 I got the pattern for this from Vibrant Designs. She had all levels of seamstresses try out her Hannah purse pattern. Me, being at the beginners level. I struggled with some steps along the way, but in the end, it all worked out and I learned a ton.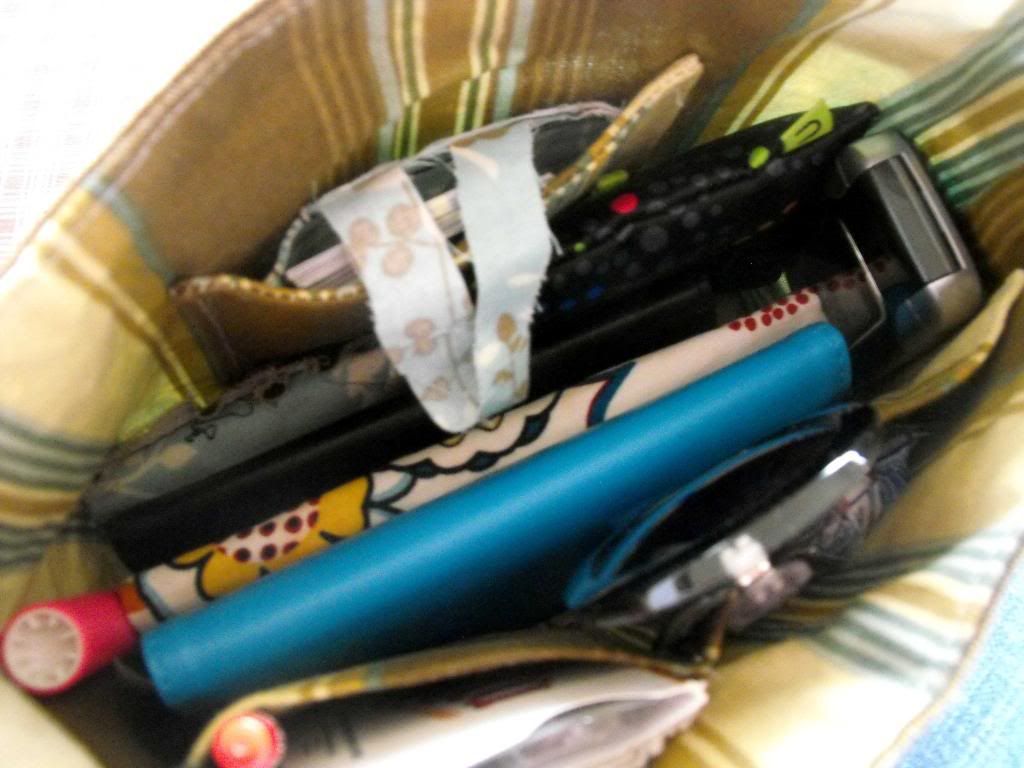 Plenty of space. Following the directions, I even sewed pockets. POCKETS! I felt so very accomplished. I didn't attempt to make a clasp. I figured it was better to skip that headache and save it for next time.
If I were to grade this small wallet, I might give it a D. A D+ maybe (not the actual wallet, but my interpretation of it). I would also make it bigger. But, it works to hold my money and so far nothing has fallen out. I can't remember where I got this pattern but it was on a recent blog. If you know where to find it, let me know. I want to give credit where credit is due and let you try making your own.
My first attempt at making a ruffle. I love it. Next time, I'll sew it on lower.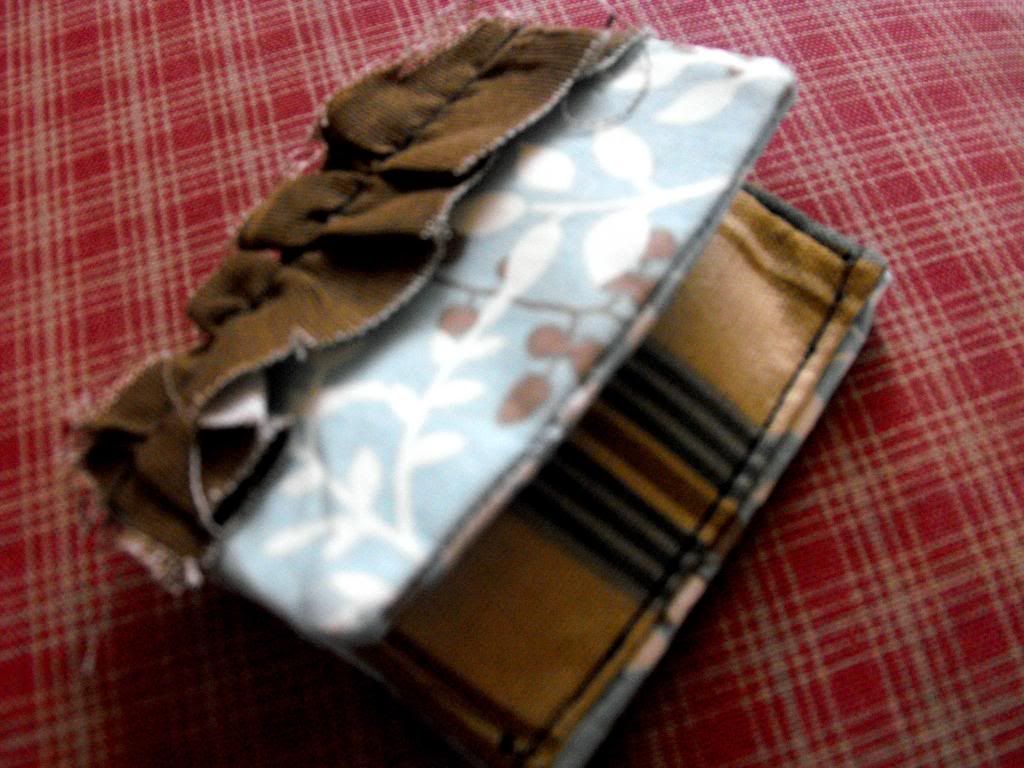 It's "poofing" cause I have SO much change in there.
It's not everyday I actually have cash to show off the wallet's usability. You guys are lucky. We'll see how long it last (the money, not your luck).
My next wallet is now my pride and joy. I got the pattern from Nancy's Couture. I am SOOOOOOO excited with how it turned out.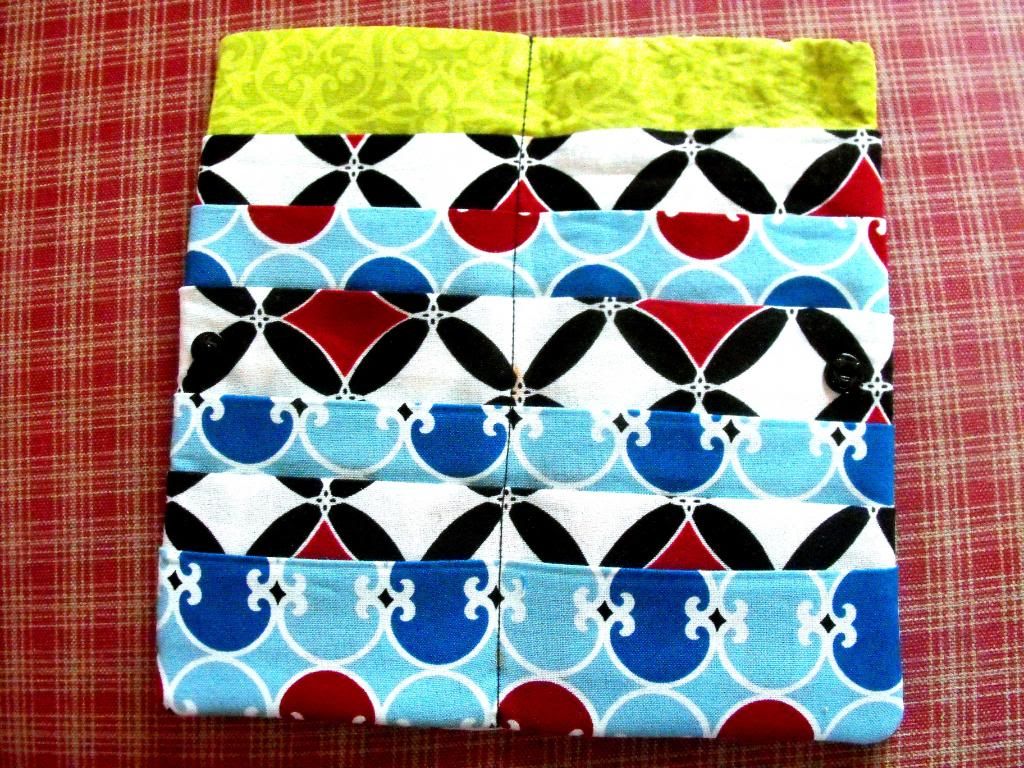 I even sewed on a clasp. First time for me.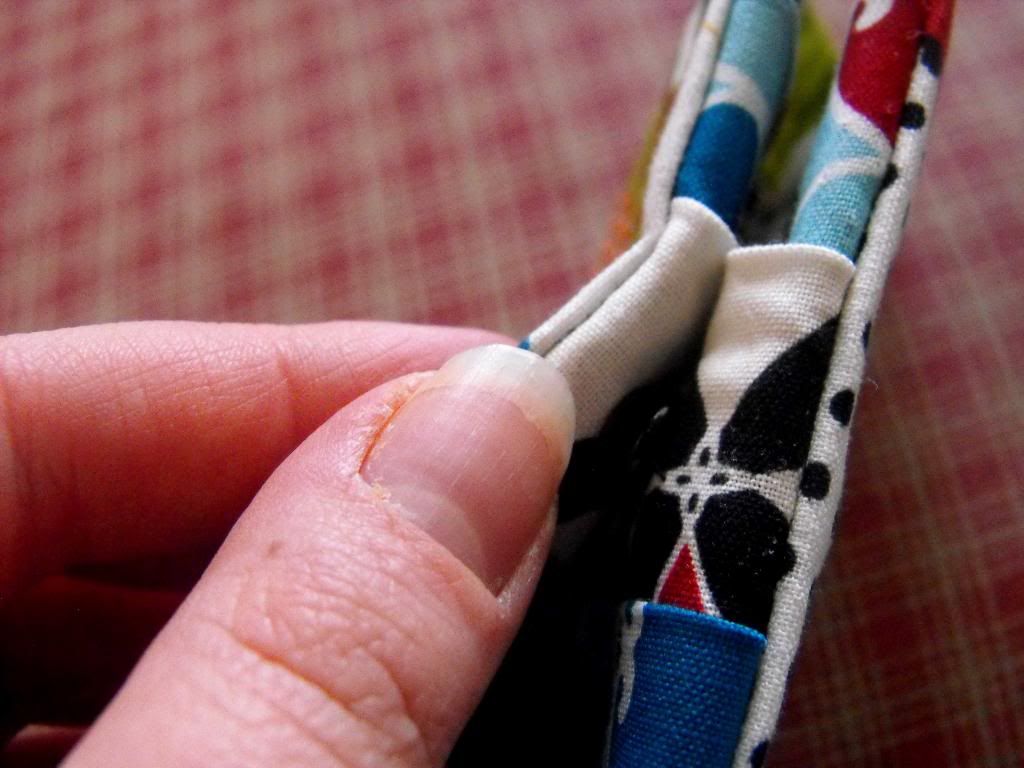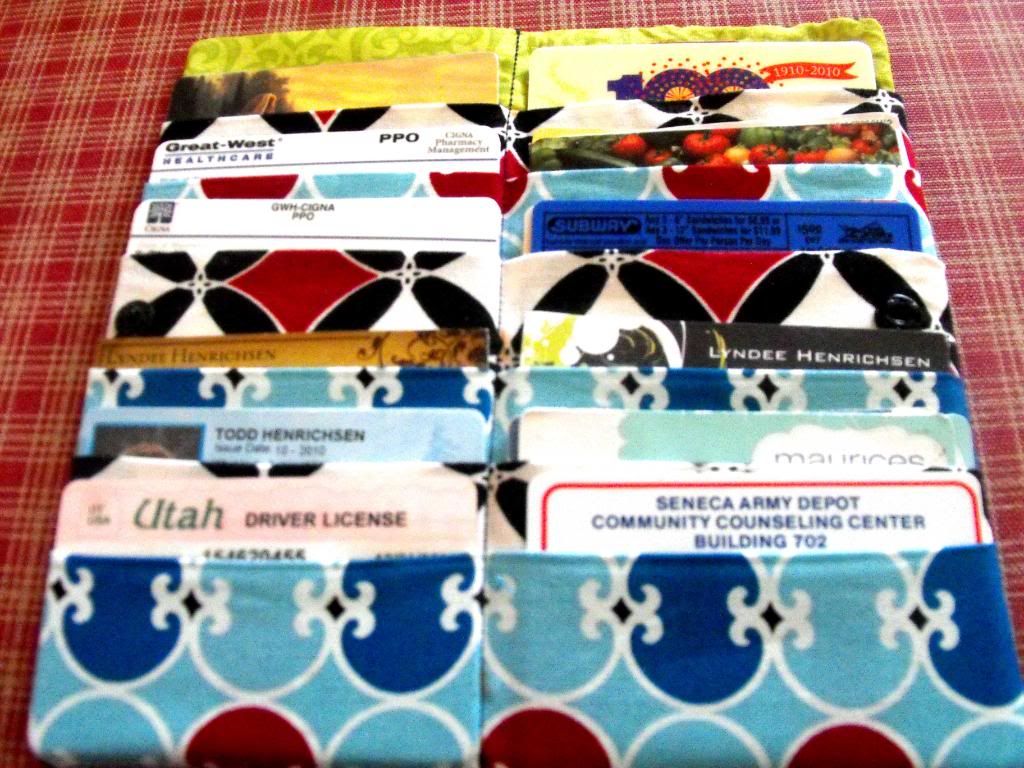 And there you have my wallets and purse, OH MY!!!