The pictures don't do a great job of illustratin
g my tips, but know that there is a difference in the cookies, even if the photo doesn't show it.
Do you ever get flat cookies and you have no idea why? After all, you followed the recipe exactly.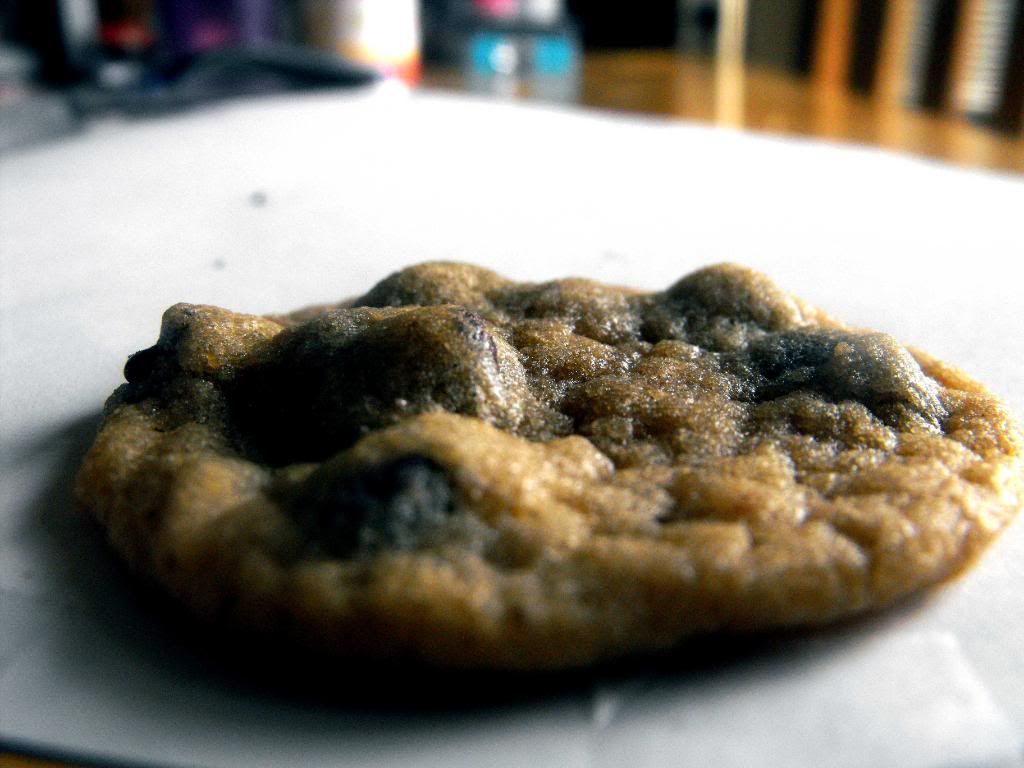 Let me give you a couple tips I have learned through trial and error.
First off, use real butter, not margarine. If you use margarine, you will have a flat cookie. Second, let your butter soften naturally. Do not use the microwave. I don't understand the science of it all, but there is a noticable difference.
If you find that your first batch is flat, there is no need to fear.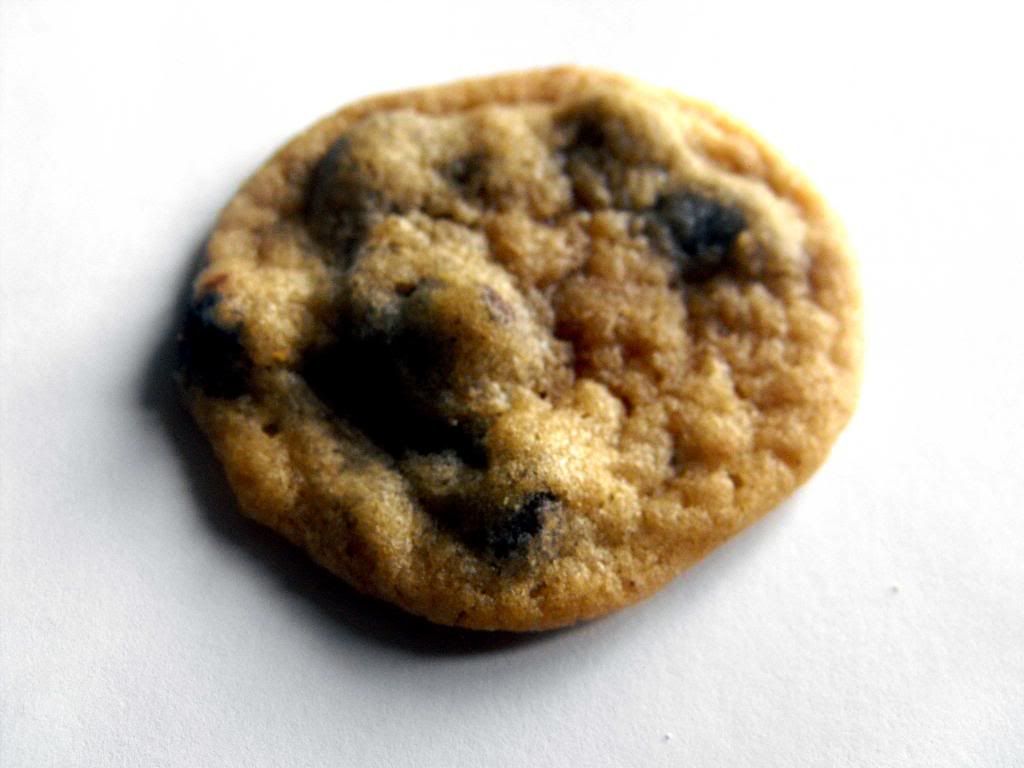 You can thicken up your cookies. All you have to do is add some flour. I might add just a 1/4 of a cup to see if that does the trick.
I made at least 20 dozen cookies last week and was weak and didn't follow some of my own advice on the microwave (only on one of the batches). I noticed right away the problem and added some flour. I made sure to blend thoroughly.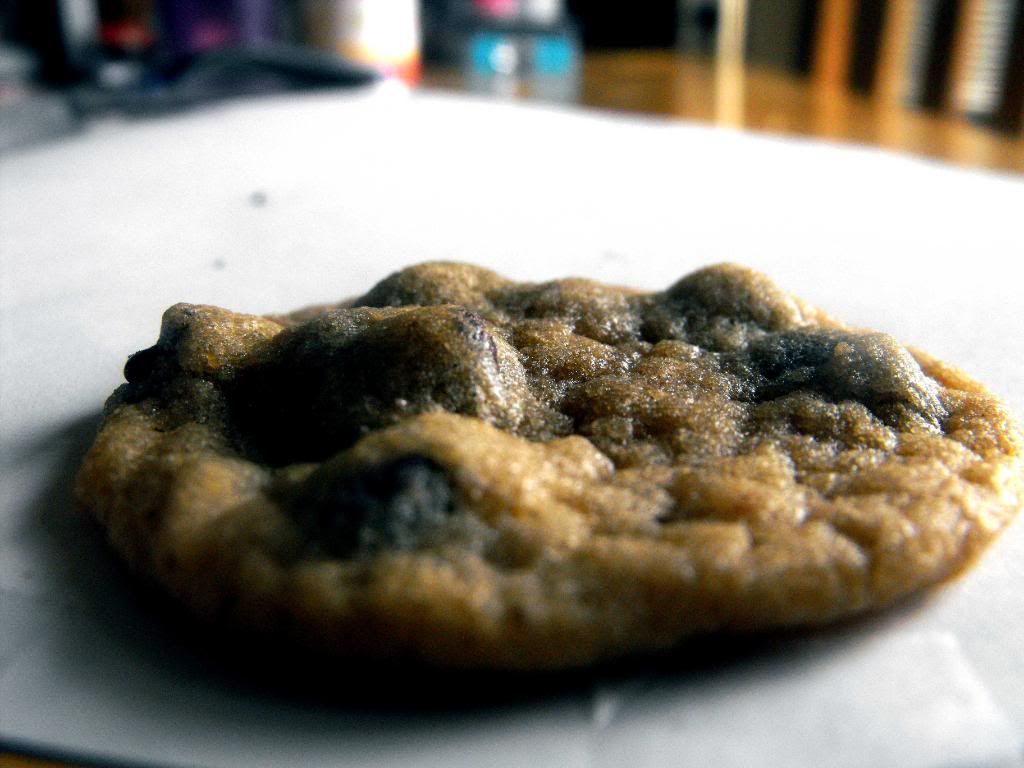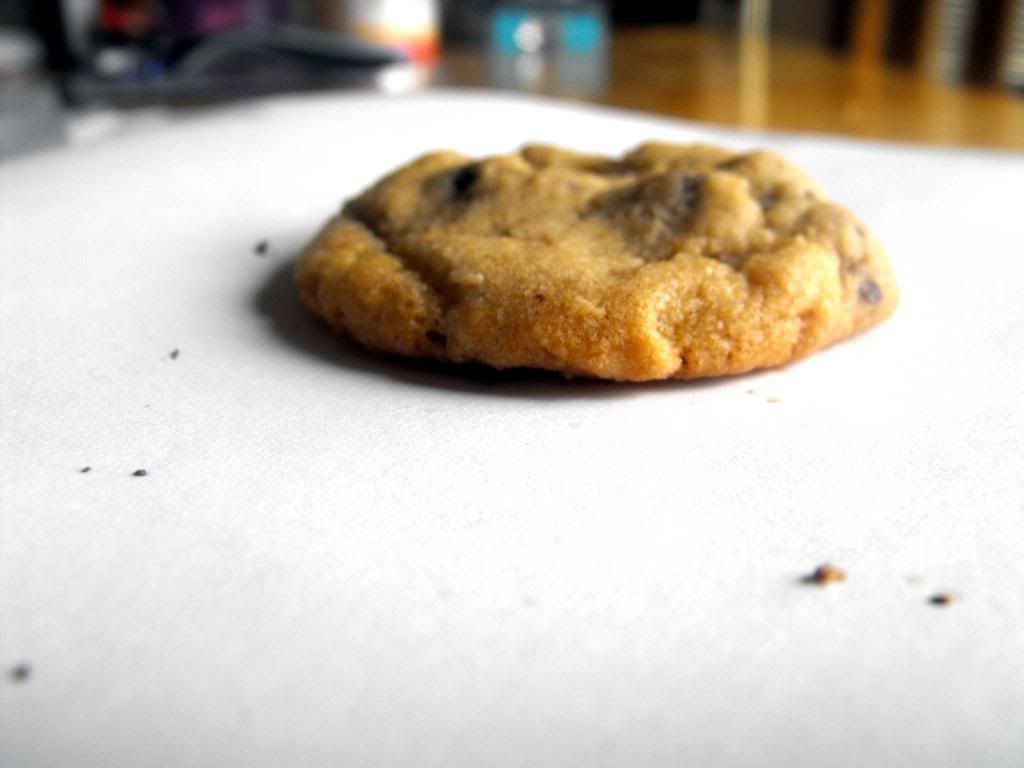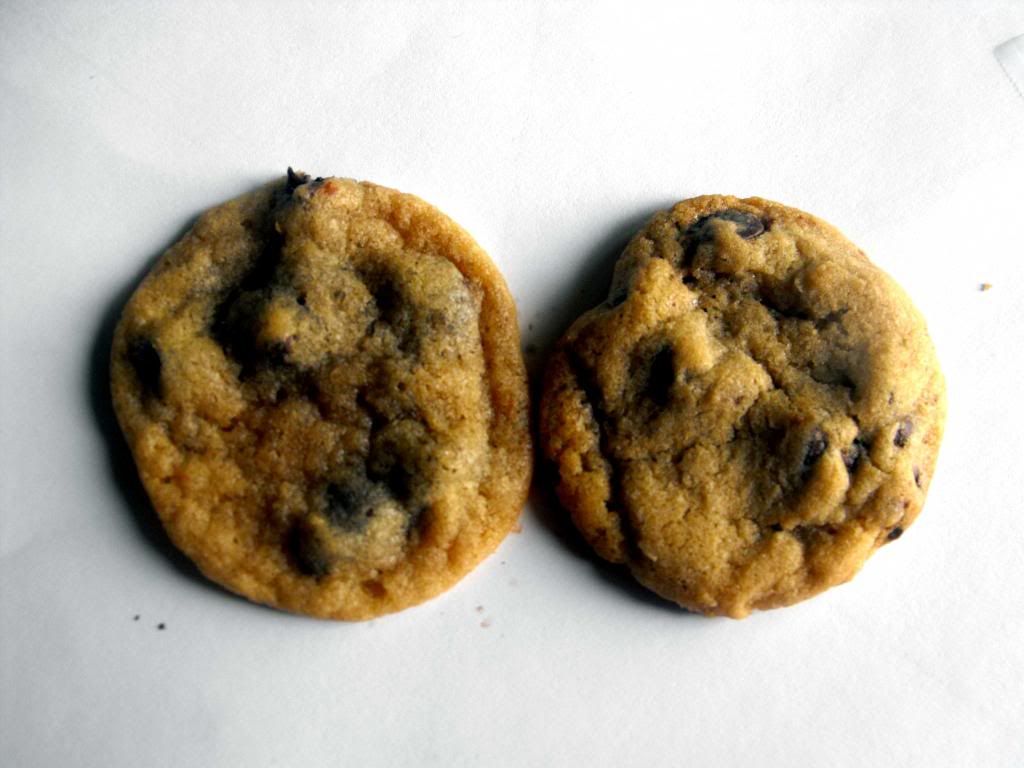 Can you see the difference. I promise, there was one. Now if you find you've added too much flour, no problem. Just add another egg to even it out. I learned this trick from a BYU-Idaho head baker.
Give it a try and let me know how it goes.