Do any of you ever start a project and have no idea what the end result will be? That's how I began this project. I had a frame that had been on the dryer for a while now and decided I needed to do something with it....so I did.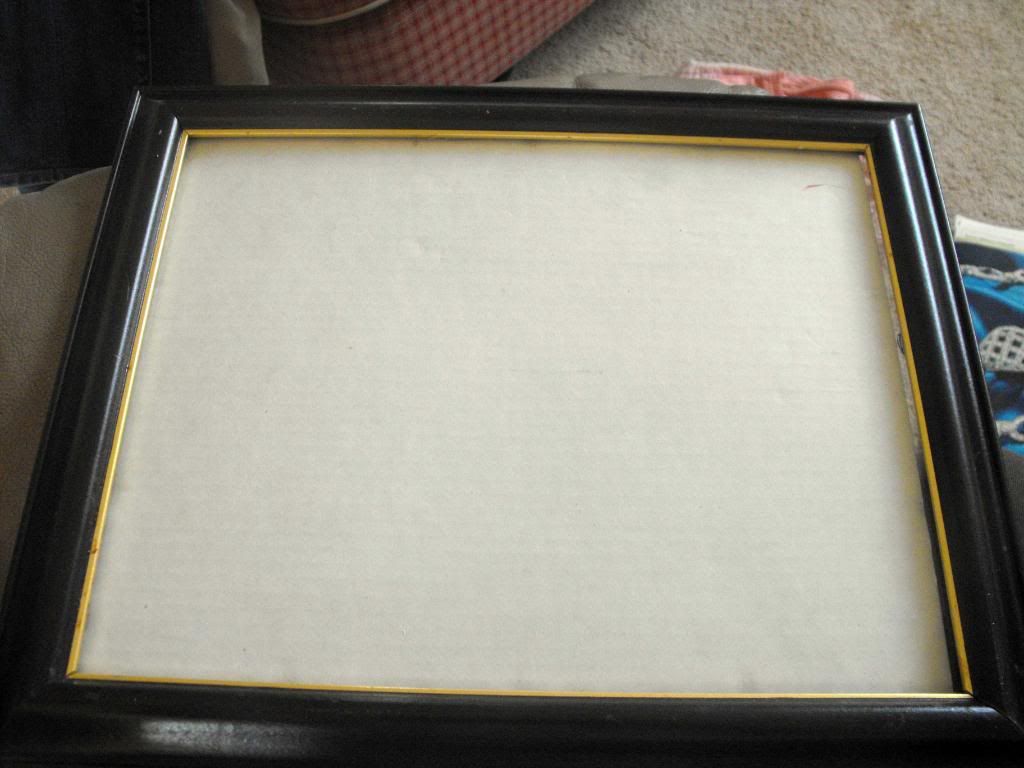 Really, truly, I had a bag of random scrapbook paper in non-traditional sizes sitting next to my table. I opened it up to see what I had inside. The papers I chose were from a 6 x 12 stack and as I looked more closely, saw they were spring related. How suddenly inspired I felt.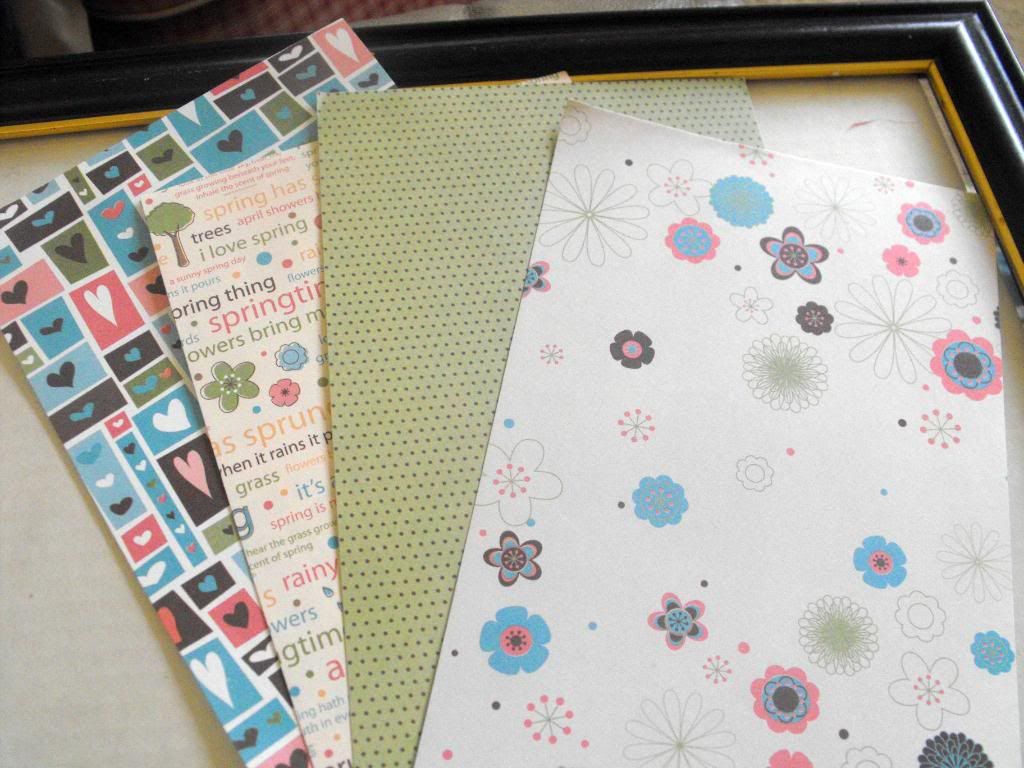 I just used the board backing that comes with the frame and lined up the papers till I felt satisfied. Then I used double-sided tape and stuck it on. Mmmm...okay. What now?
I surfed the internet until I found some Easter pictures I liked and then I printed....and cut out the figures and stuck them on the paper.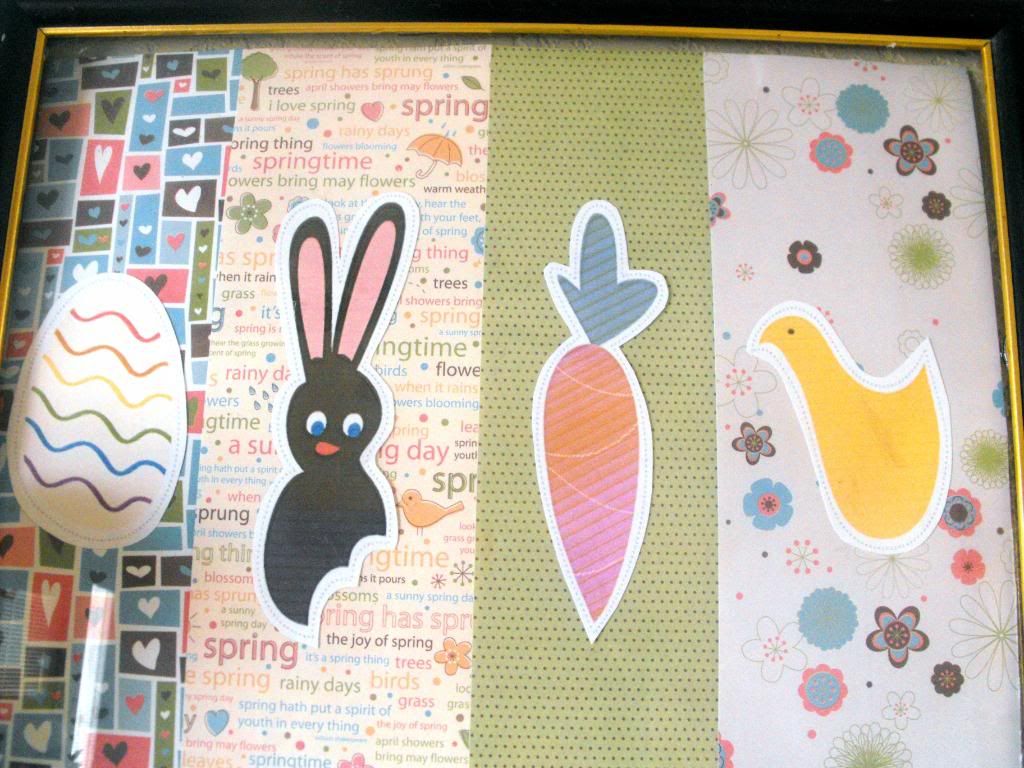 Another easy project. Of course! Would you expect anything else from me?