I've seen several totally homemade checkbook covers out there and while I love them all to pieces, I really enjoy what I have now. Well, mostly.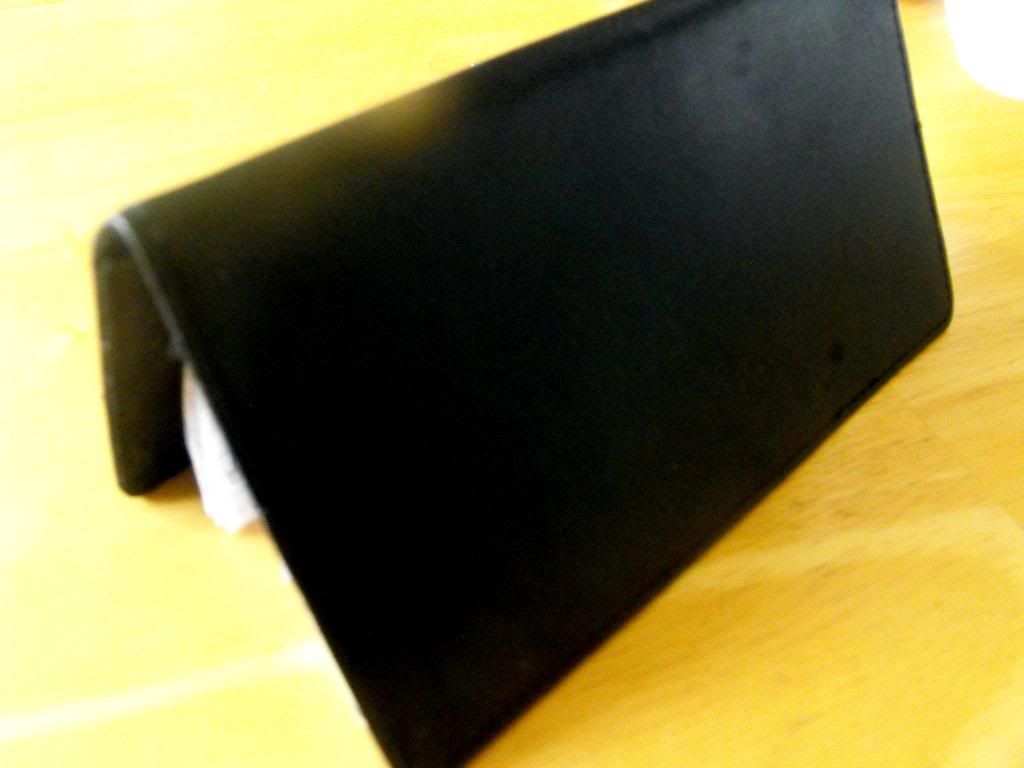 Every crafter has to add their magic-ness to all that they touch. I pulled out my glue gun (what is a crafter without her guns?!!), some fabric, and my sewing machine.
Total Cost = $0 (leftovers, BABY!)
All I did is cut a strip a fabric (1-2 inches) 2x longer than the length of my checkbook.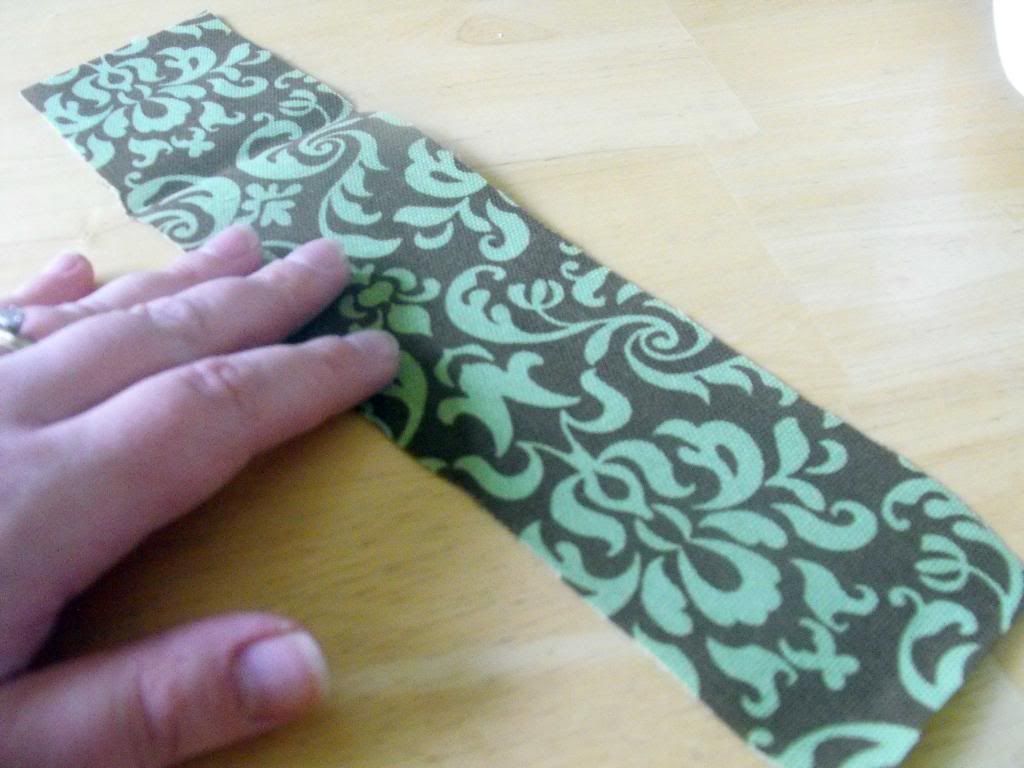 Woe! Those look like two different colored fabrics (crazy lighting!).
Single-stitch down the center of the fabric.
Pull the top thread and bunch up your fabric.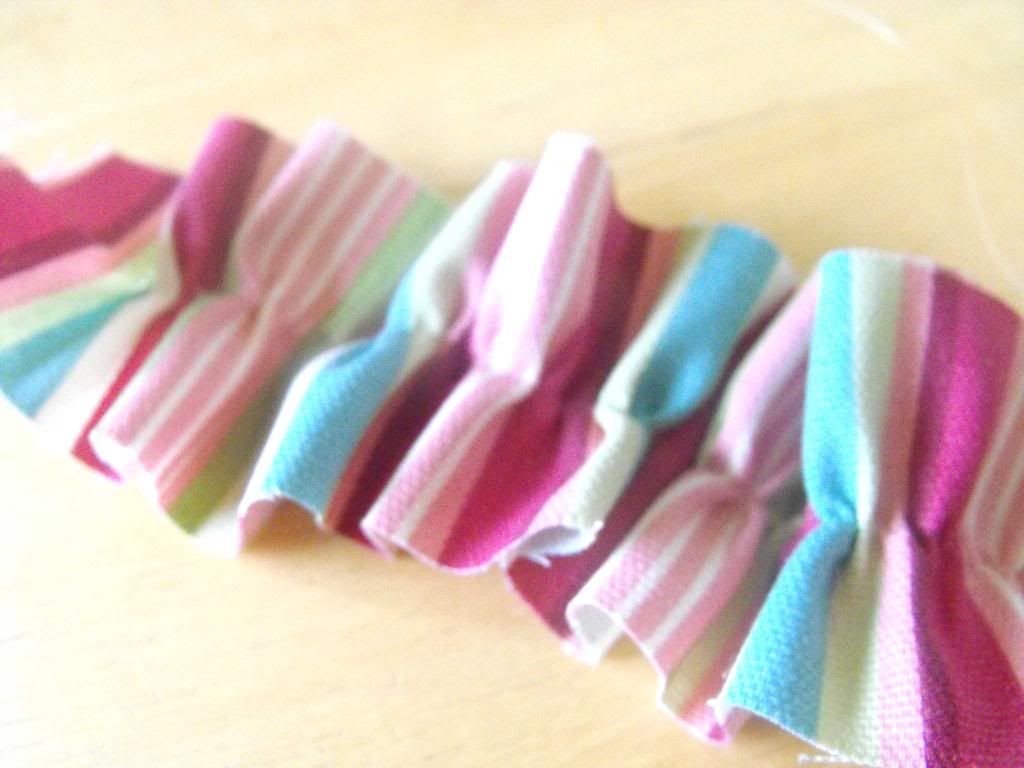 I used two different fabrics and layered them. To adhere to my checkbook, I just used hot glue. Yep! You heard me. I glued it!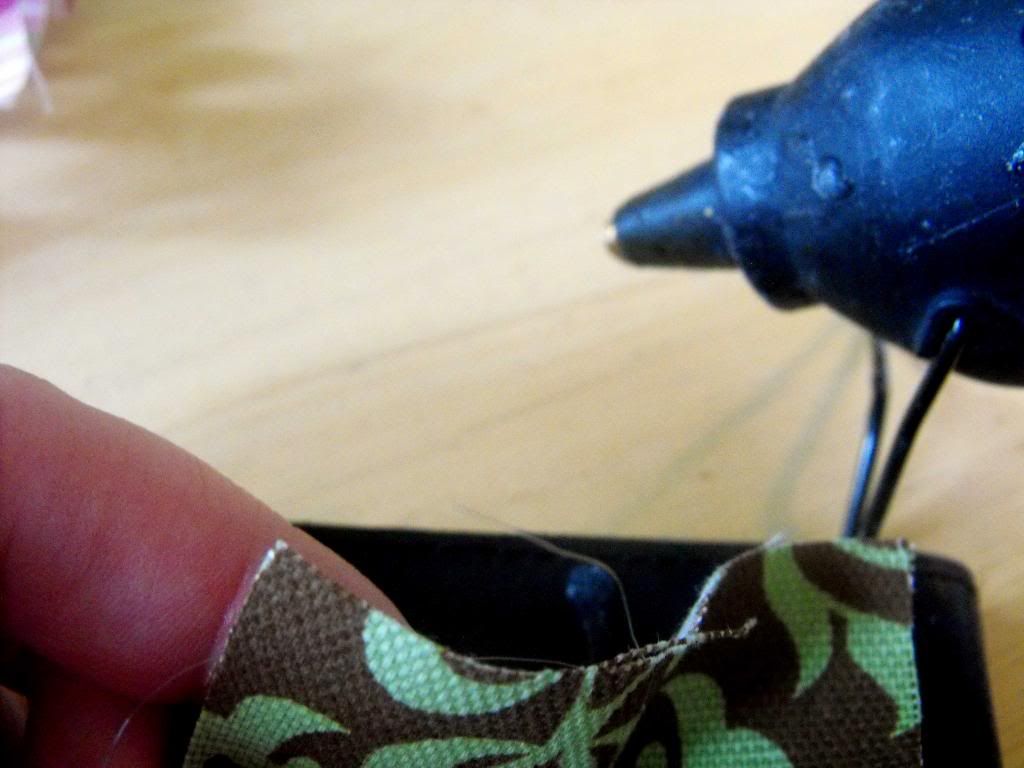 I didn't even burn myself.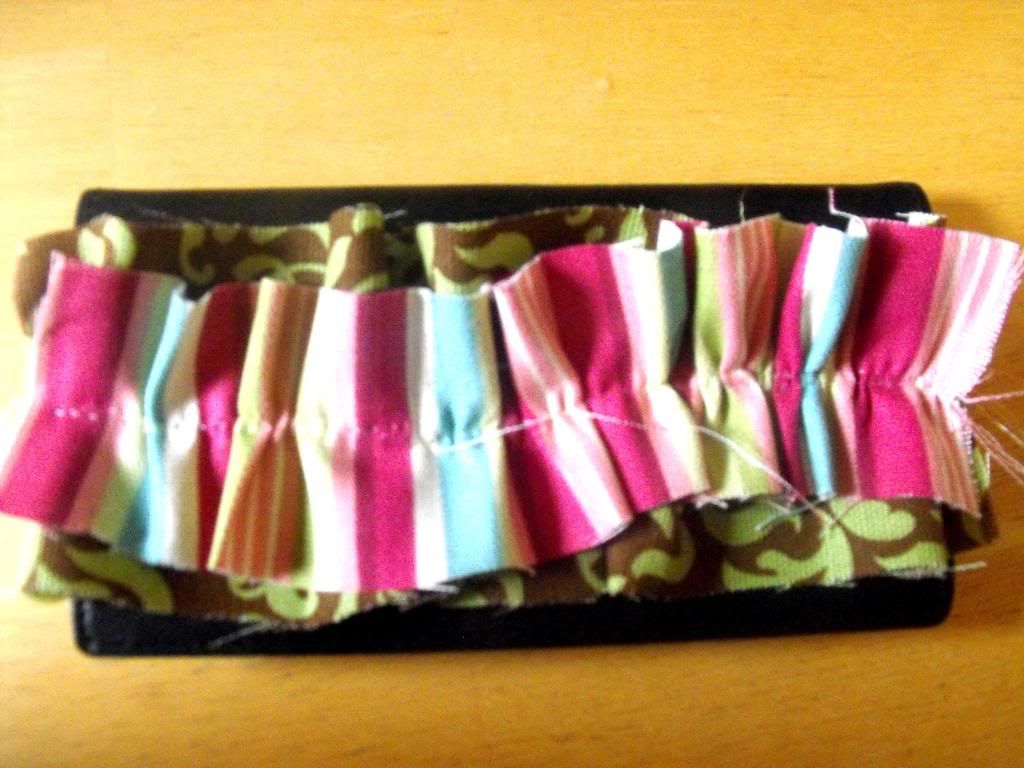 Who needs a bedazzler when you've got ruffles?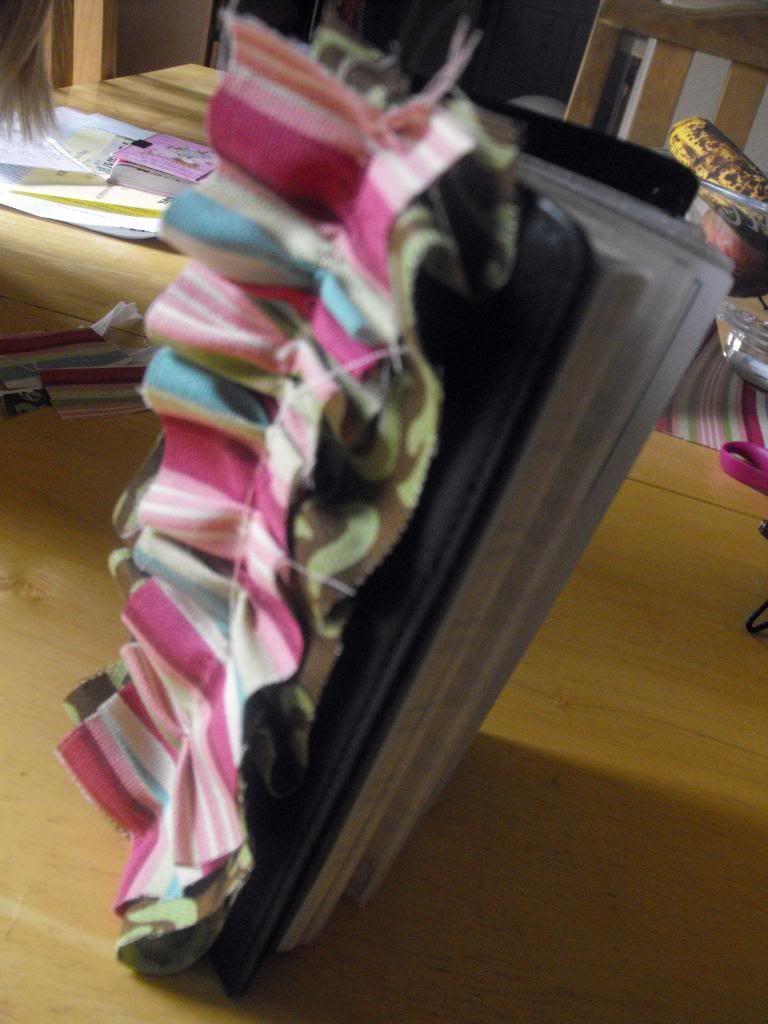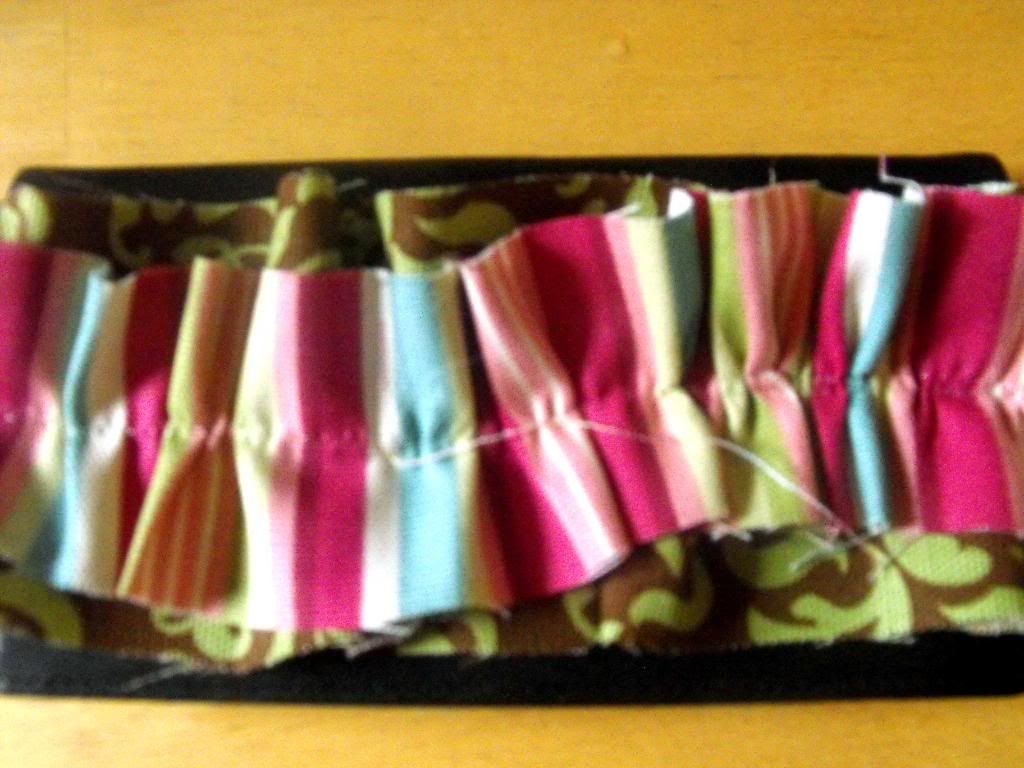 Maybe I'll end up trimming the fabric down, but I'm really liking it as is for now. And when I tire of the ruffles, I can just rip it off and do something else.