Have you ever noticed that certain bloggers have their thing? Well, if I were to have such a thing, I believe it would be bookmarks. No, I have never reading 27 books at one time. However, I do like to switch my bookmarks often. Here are my latest and greatest:
I used both sides of the box for these. It made it convenient since they were already the same sizes. I'll be using the fronts and backs for something else.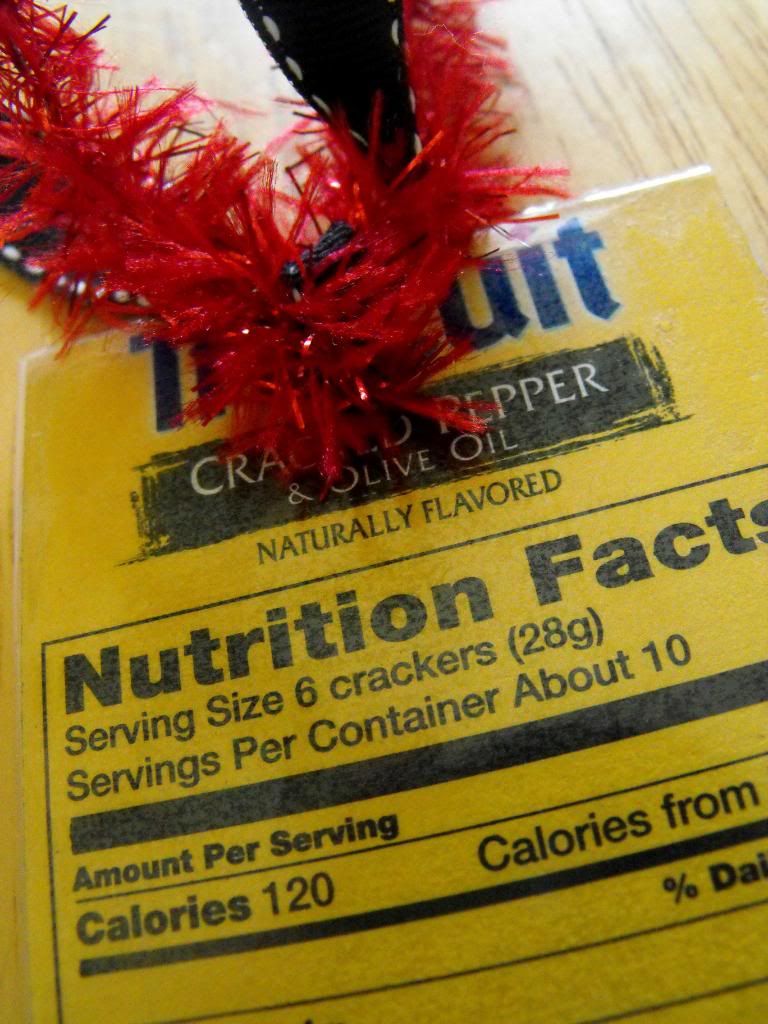 After I cut out the sides, I glued them together and then lamenated both sides.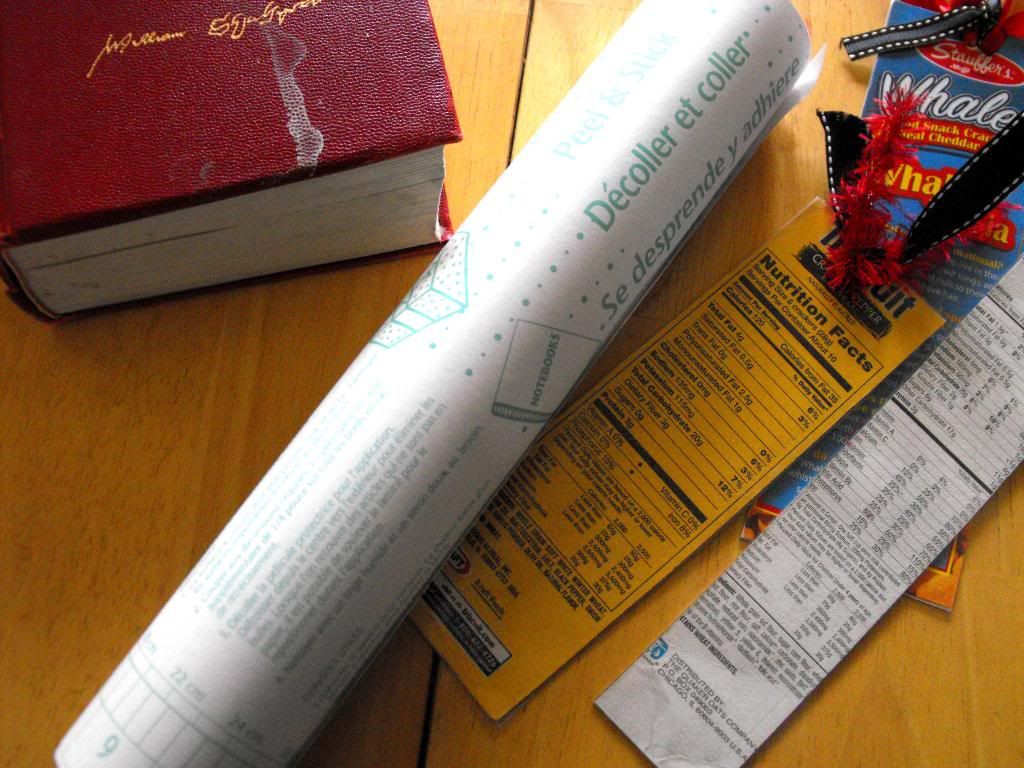 I punched a hole in the top and threaded through coordinating ribbons.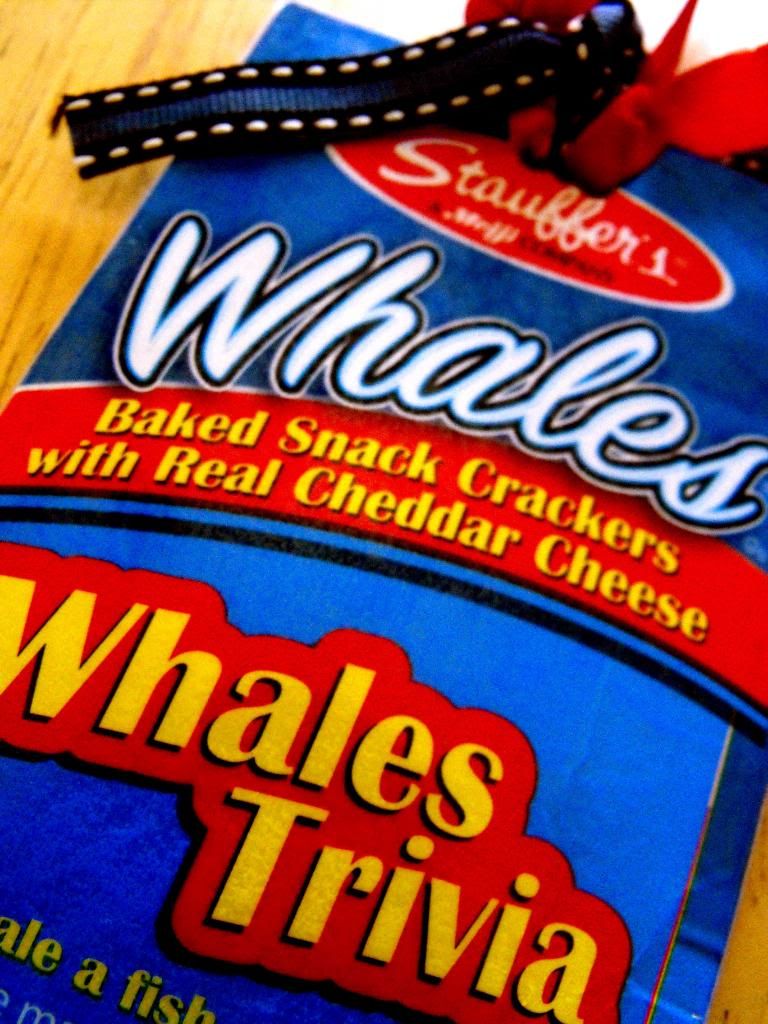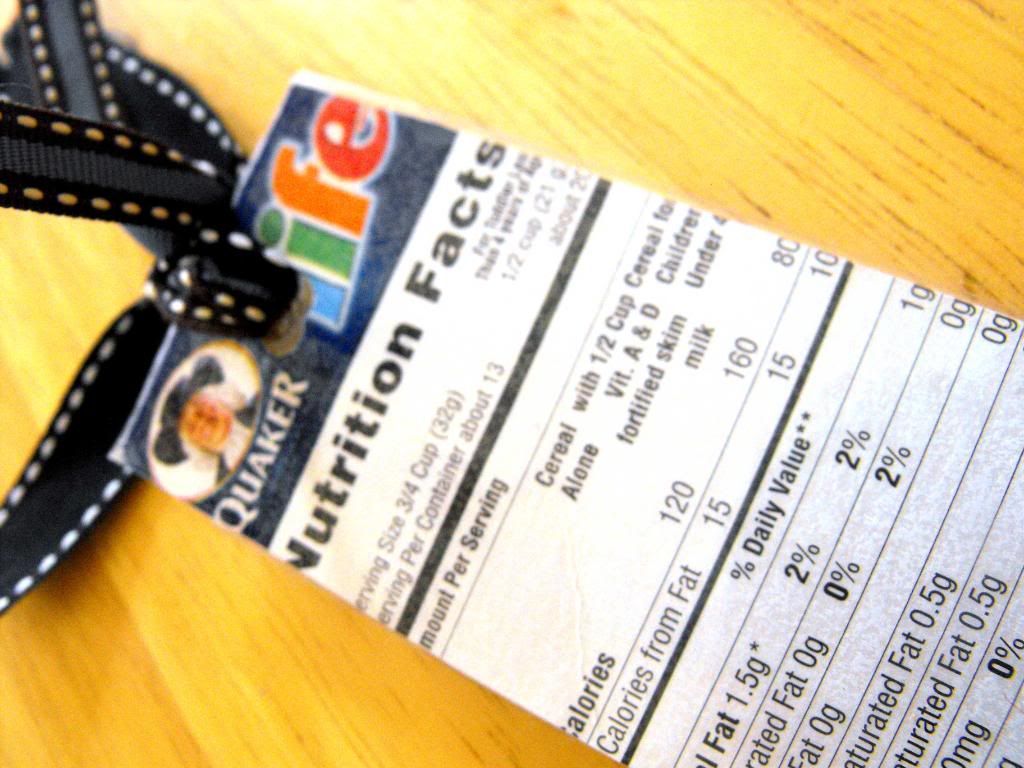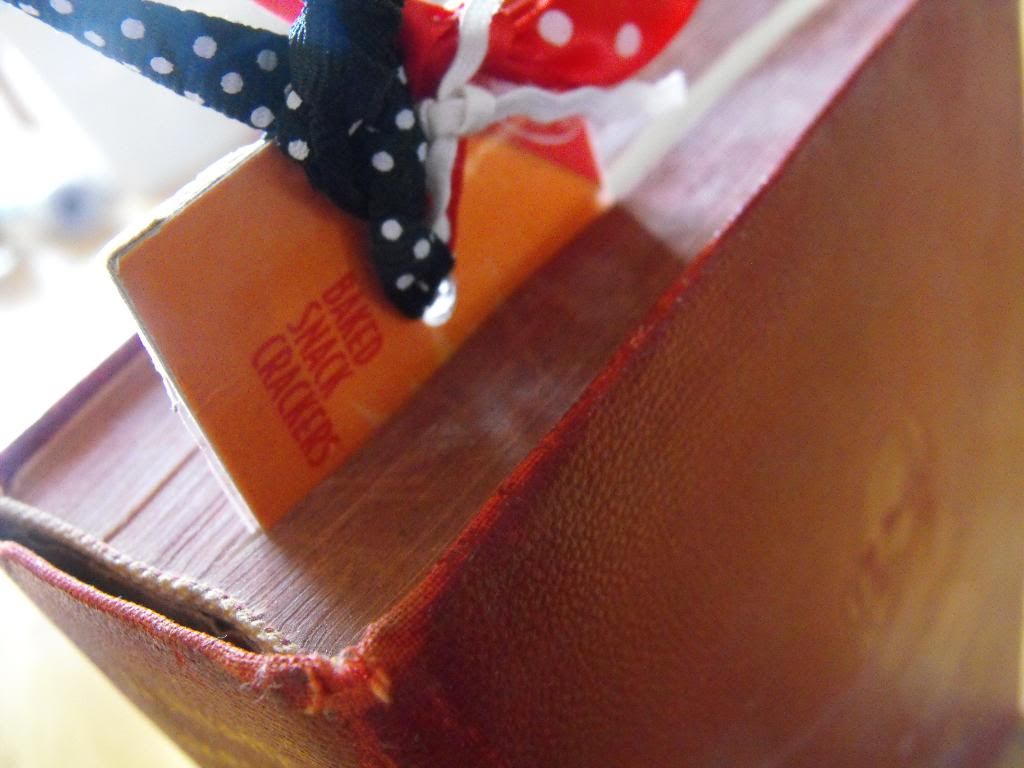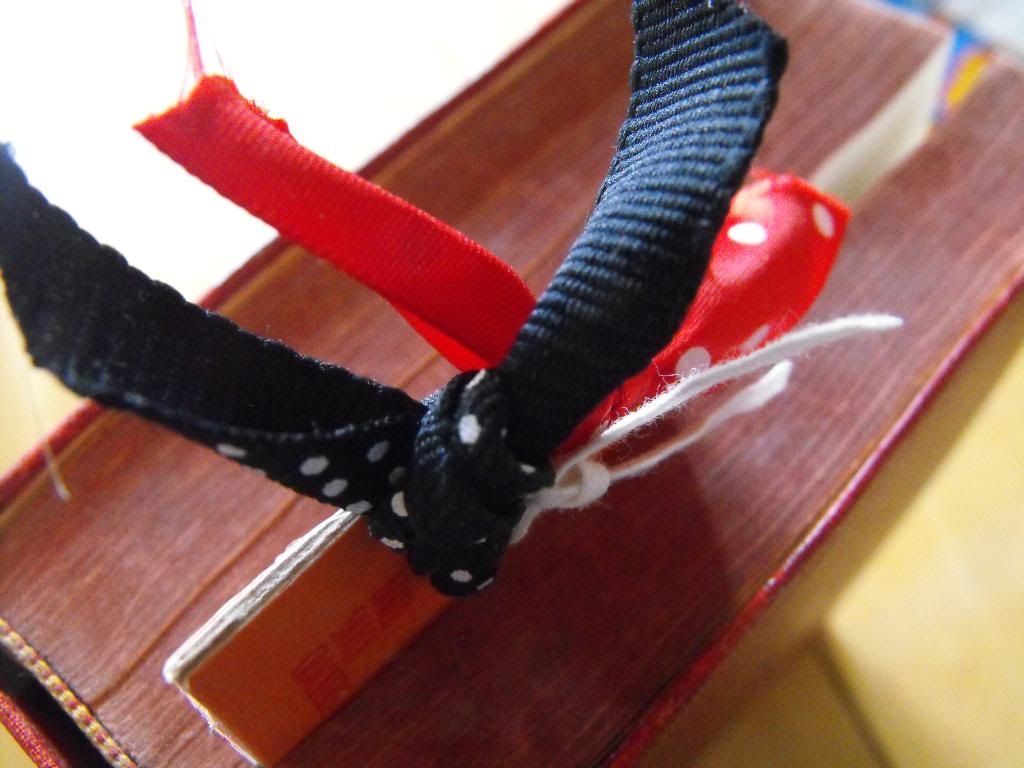 You want for for yourself? Sure, they're easy enough to make, but you want one that you don't have to make? Here's how you can get one.

1. Comment, telling me that you want one.
2. Tell me the title of one of your favorite books (always on the lookout for future reads).