How do all those other bloggers out there do it? They always seem caught up on their post. I have a busy couple days and nothing gets posted. I guess I could prepare ahead of time. Wouldn't that be novel. Anyway.....Remember this from my Salvation Army trip?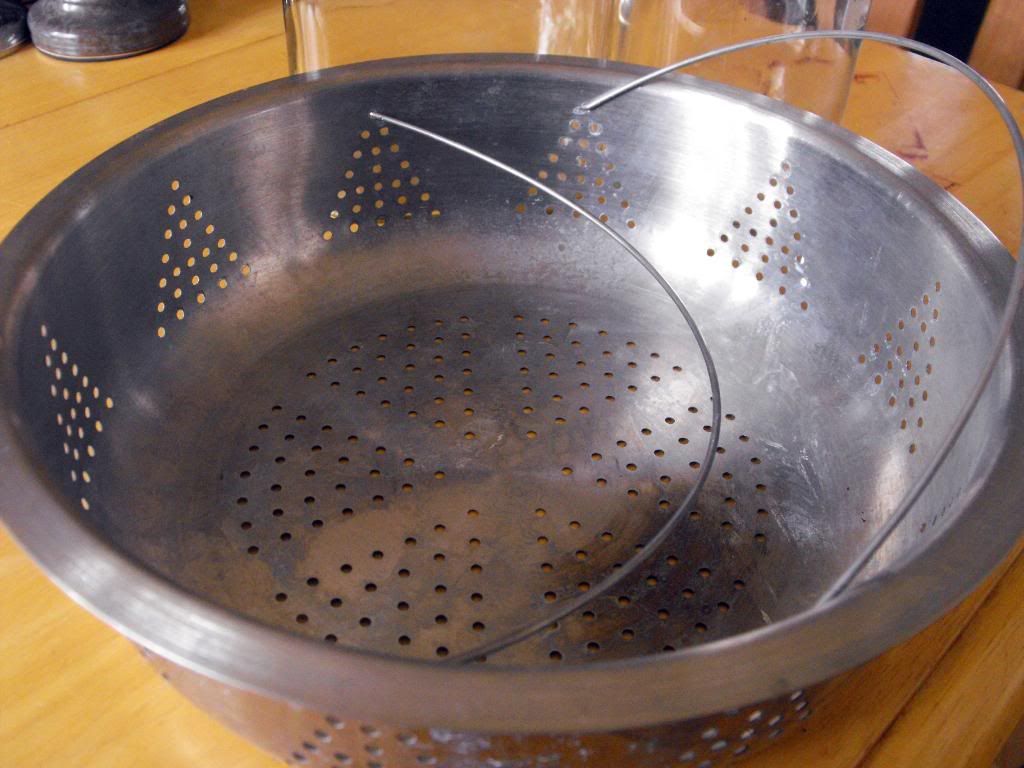 Well, I've been busy with my glue. I love my heavy duty glue that could hold a house to it's foundation. It's been very good to me.
I experienced my first true Bountiful Basket this weekend (I'm one of the site coordinators and we just opened our first 3 sites here in Casper) and had to wake up at 5:30am to unload the truck. That really doesn't have much to do with anything, but I wanted to show you what I did with some of my produce.
Seeing where the glue came in? It looks like it was meant to be.
I could wash AND store the fruit in the same container. Cool!
I love how it looks on our table. If you just happen to be on my Christmas list this year, watch out. You never know when one of my finds/creations could turn up in your own home.