Okay, it's time to vote. I really need your help. Go
HERE
to vote. I'm
#59
and would love your vote! I won't force you, but I sure would love you FOREVER!!!
Do you ever feel like no matter what you do, no matter how many amazingly wonderful the crafts you make are, that a space still feels....empty? Not like uncluttered empty, but like it's lacking something? That's how I feel about my space. I love my home but I feel like a renter. I am a renter, so that's not terribly surprising, but I want to feel like I'm home and not like I'm borrowing a house for a bit.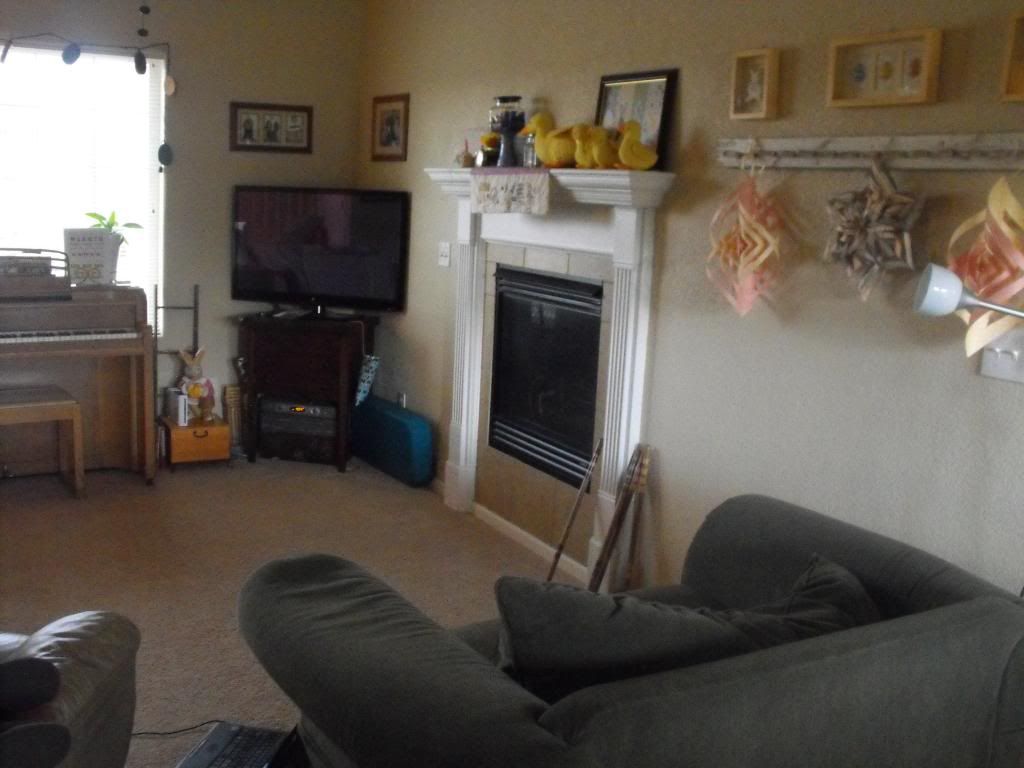 This is my living room. I would love to make it feel more cozy and less like I'm trying to fit all my furniture into one space. I'd love to figure out a better way to display the television and hide all the cords. I'd love to update the look of my piano.
And speaking of love, I love my red couch but the fabric is outdated and falling apart. We have this big open space in the middle but the perimeter is packed to the gills.
The living room opens to the dining room. I actually like the layout of the home, but not the layout of the furniture.
Here's my bedroom. I was sorting through some papers and had yet to have put them away. Notice the sleeping bag on the ground? Our children have been visiting us for the past three nights due to a long weekend. I love the size of our bedroom. Very spacious....but very boring.
Check out this blank wall. A whole wall of blankness. It's screaming for attention but I'm afraid to mess it up.
You like my daughter's room there in the corner. I'm thinking it needs tackled today. Cleaning, I can do. Making this room a haven is a bit more difficult.
Do you have a space in your home you feel could use some expertise? Because I want to share the love and opportunity with everybody, check out: