When I found out I won a Shabby Apple dress from
Random Thoughts of a Super Mom
, my husband asked me what was wrong. I guess the screaming made him jump to some silly conclusion of spiders or mice or some such creature. Nope! I won a dress. I don't own dresses. I've got plenty of skirts, but didn't have a dress to add to the mix. So excited. Have you ever checked out
Shappy Apple'
s dresses? They are amazing. And what makes them even better, they support microcredit loans. As soon as I saw that, I knew they were worth purchasing from. It's great to get something wonderful for free, but this was also a company I felt good about purchasing from and supporting.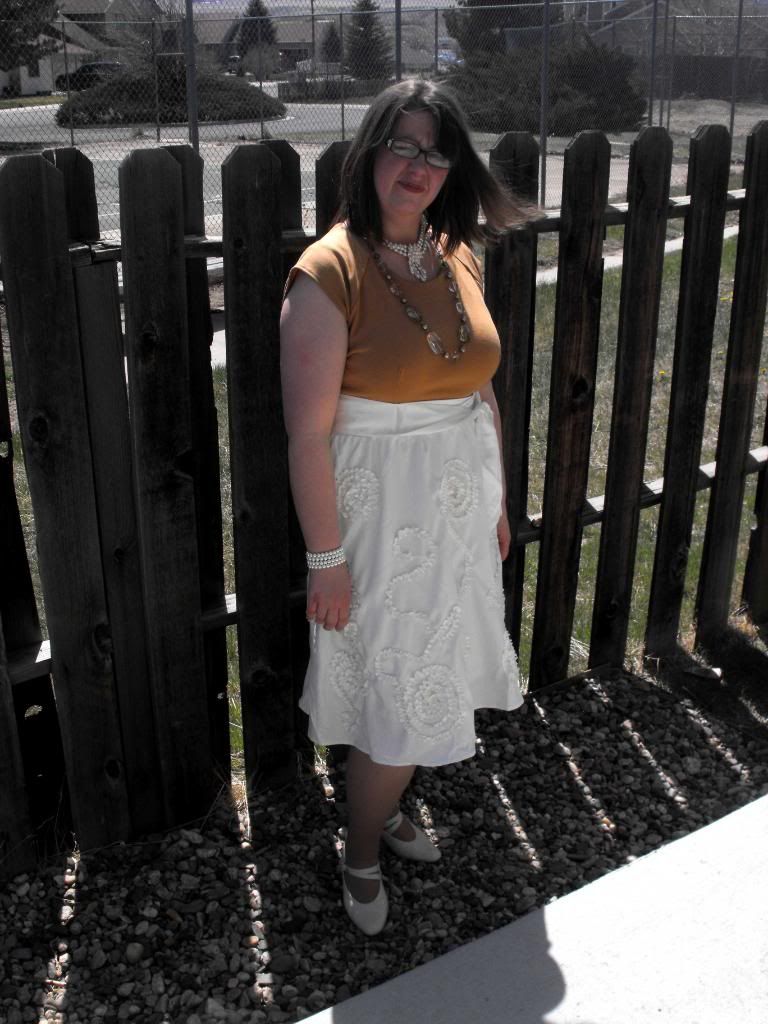 Before you say anything, I already know that I am....well endowed. I don't typically wear this style of dress. What I did to try to offset my bust somewhat is added a necklace. I struggled to find one that worked but in the last minutes found the perfect necklace, or at least the best option from what I had to choose from. I figure there's nothing I can do about my chest (within my budget) so I need to just accept it. I used this particular picture cause the other one....well, I'm an honest person. I'll just show you and you'll know what I mean.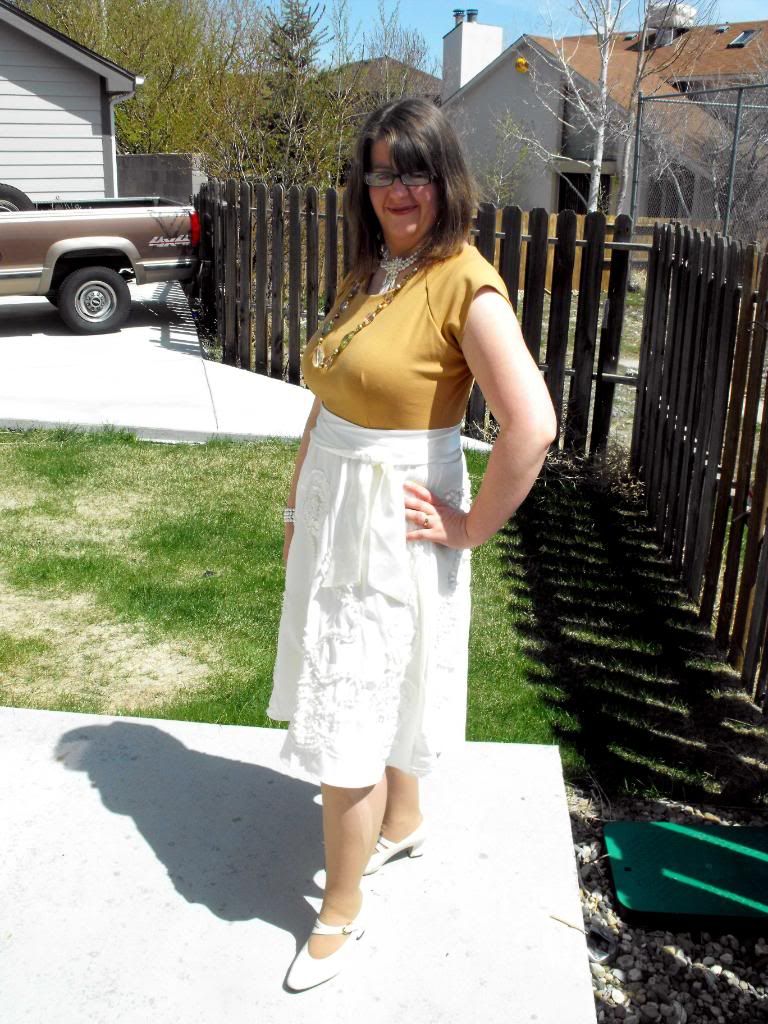 Any suggestions on what to do to maybe downplay some of my assets?