What an amazingly wonderful weekend I had. I hope you don't mind me posting it in pictures, but it's one of those perfect times that, as a mother, I want to etch in my brain forever. I LOVE being a mom!
Friday started with Track/Field Day. Please understand, my children were born with an athletic handicap. Neither their mothern or father possess the skills. However, what they do have-HEART.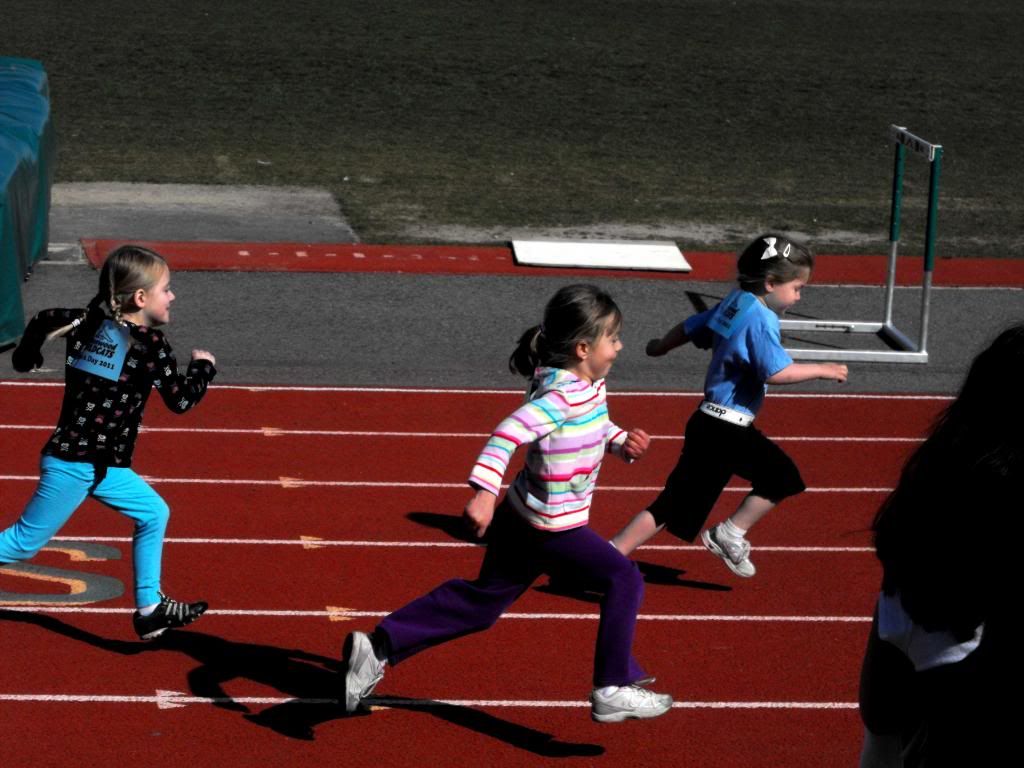 My daughter finished this race proudly in 3rd (the next two in fourth) and displayed her ribbons with gusto.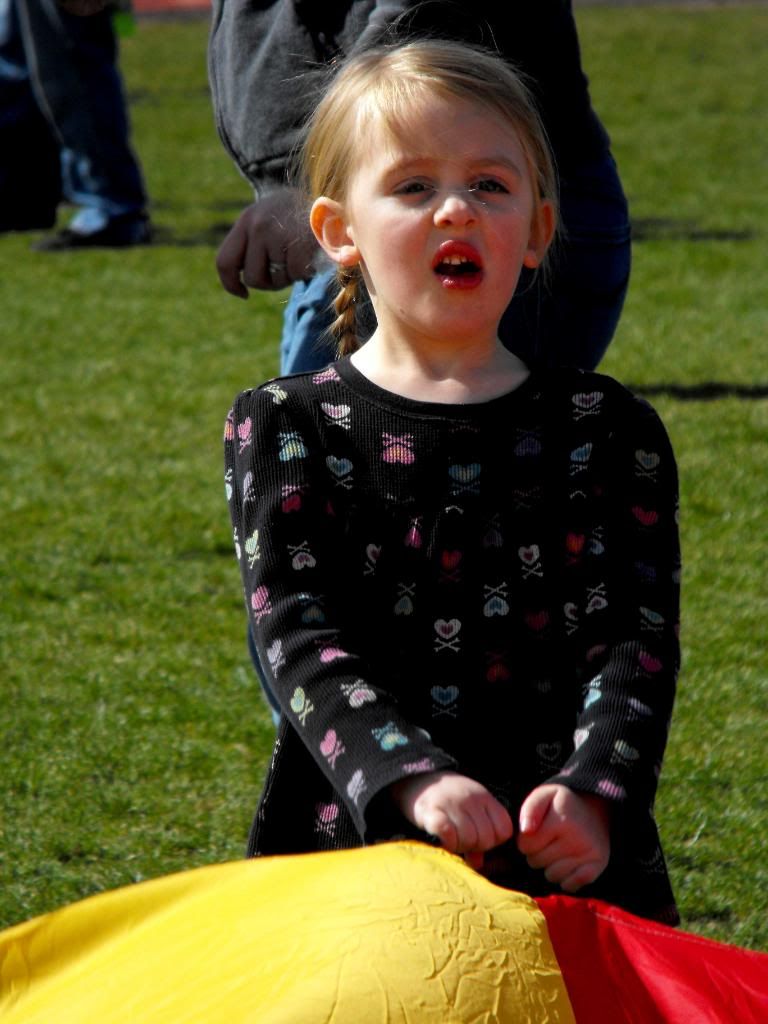 I'm not sure why the expression. Lol! A treasure trove of great pictures.
I'll spare you the extra details of the day (babysitting, scouts, cleaning, etc) and skip right to that night. We had a church dinner and talent show and this same daughter REALLY wanted to sing. It's a funny thing cause I cannot stand being a spotlight. I do not want people looking at me. If their looking at me, they are talking about me. Not this kid. If it includes a microphone, she's on it!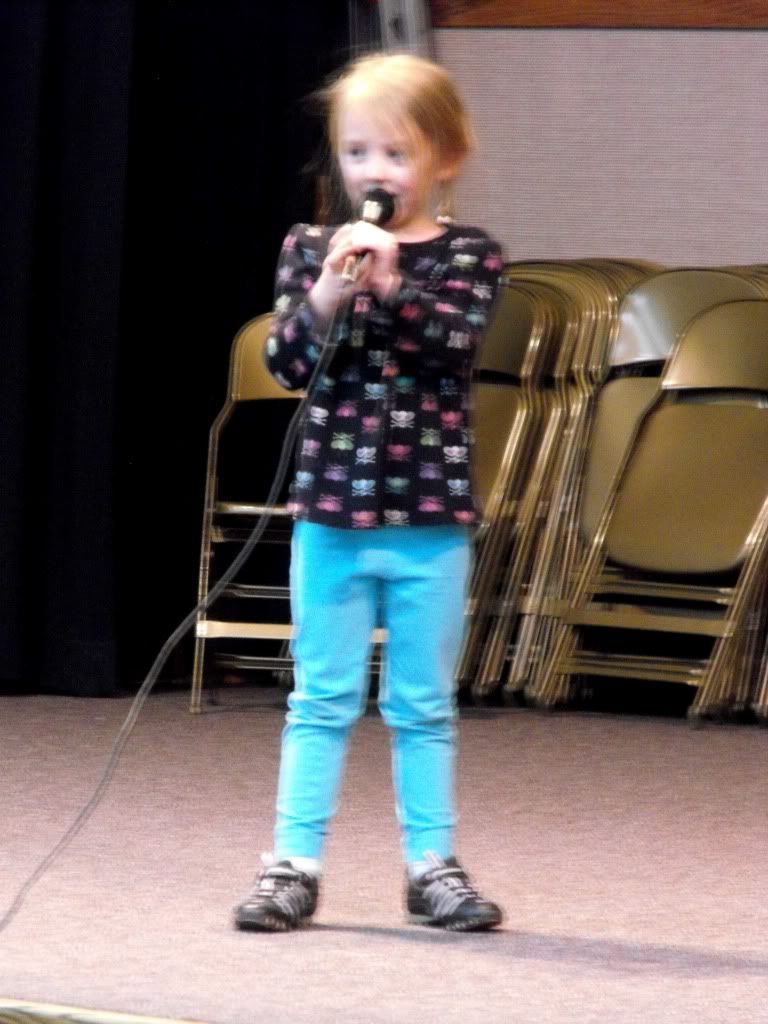 Saturday started strong. Did you know that on the first Saturday of every month, Home Depot offers a free wood workshop for kids. It's AWESOME! However, by the time we got there, they had run out of supplies. That's okay. We moved on to the next thing on our list....LUNCH! No picture, sorry.
Our local Recreation Center offered a free Snow Days at the ice skating rink. It included free admission, skates, helmet, popcorn, and soda. I rocked that helmet!
(please excuse the blurry picture....hubs had the camera and it was on the wrong setting)
We went to my son's 1st baseball game immediately after. That kid cracks me up. He's the one who wore a jock strap to church. Walking out to the base, we cheered his name and watched as he fist pumped/knuckled the air. I have never seen a kid who was happier to be playing ball than this one. I don't know that the smile ever left his face.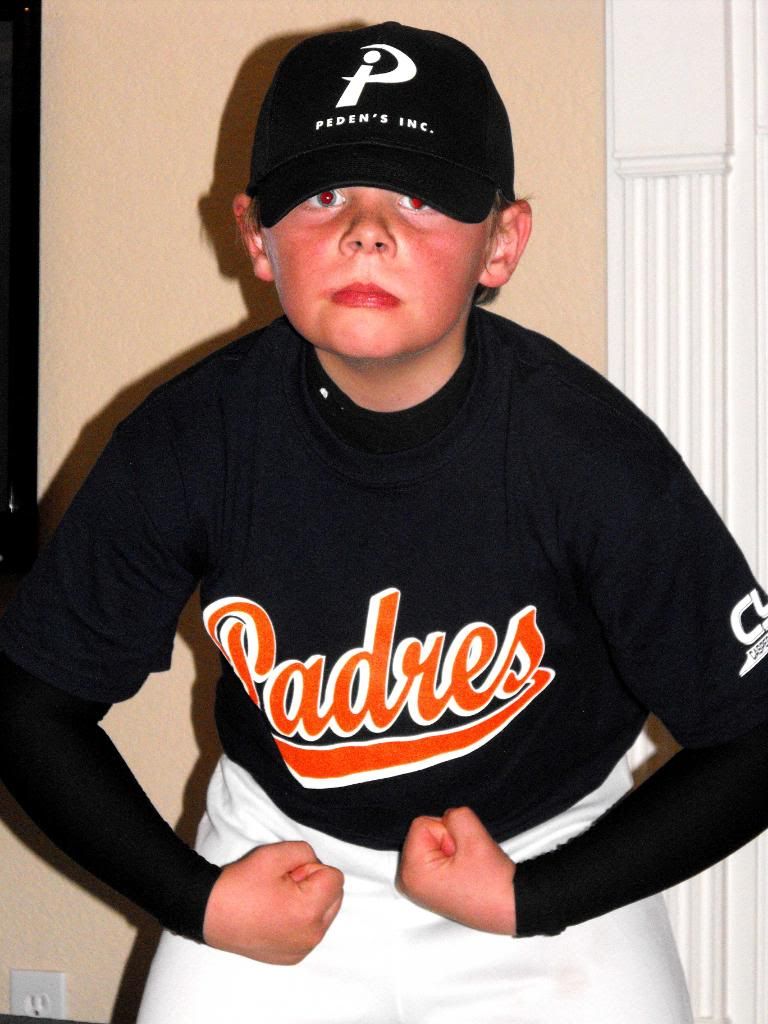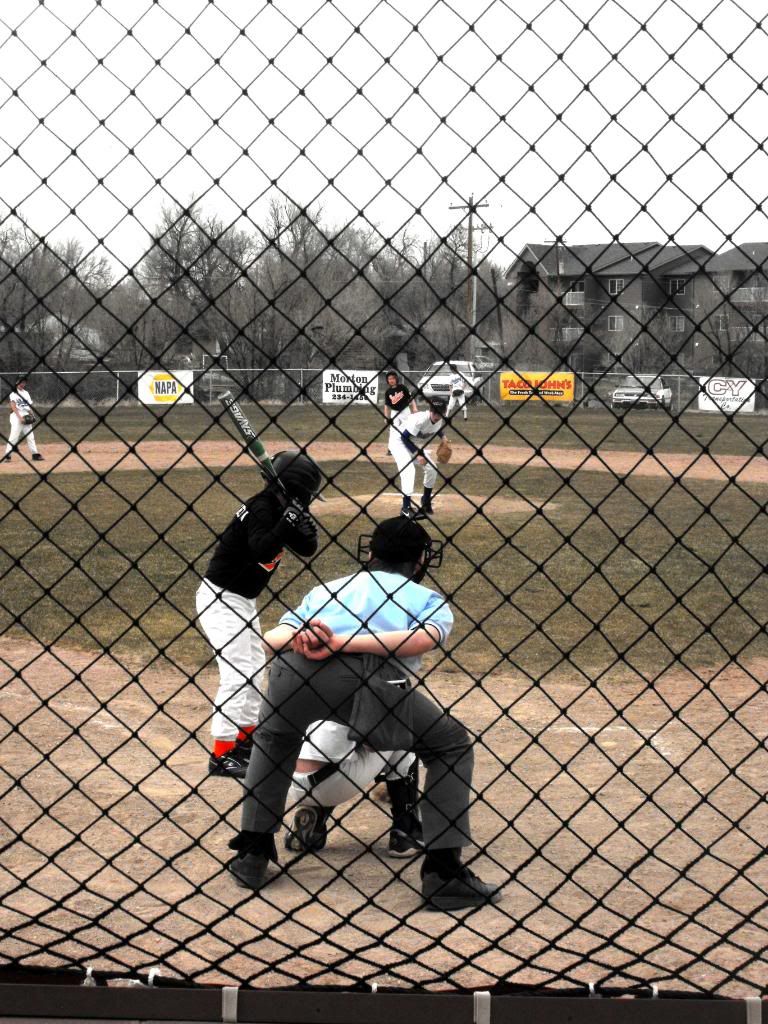 It's a young league so the pitchers from the other team were struggling. We had a lot of "walks." That's okay.
Rounding home.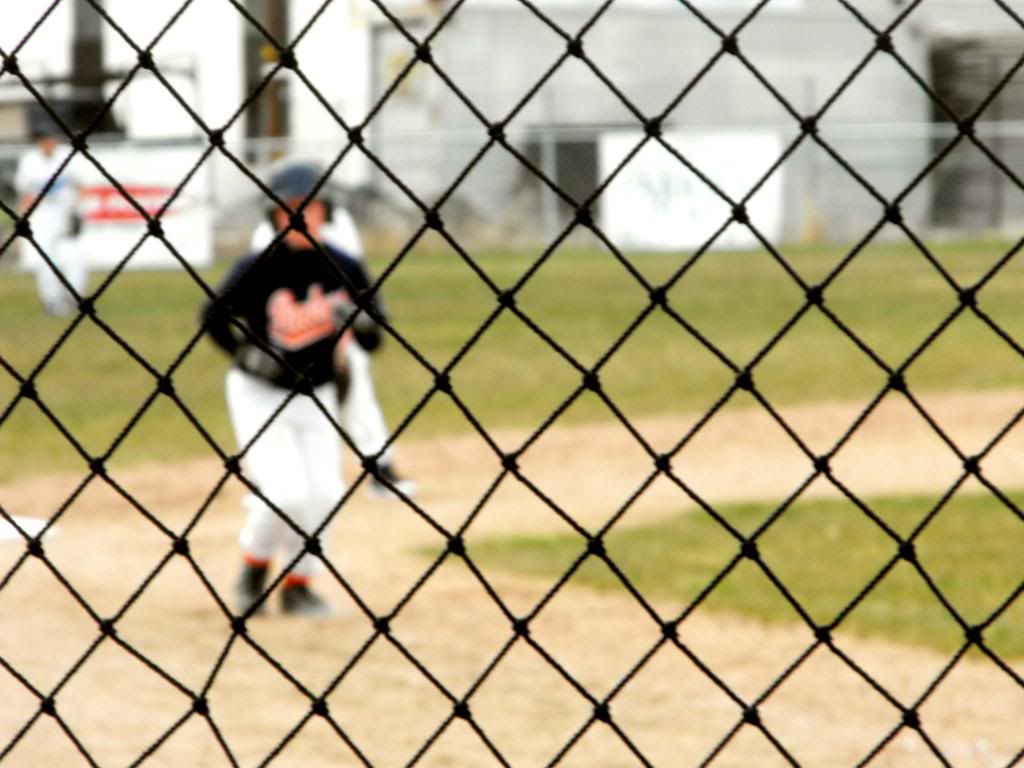 Several of the balls were hit directly to my son in right field and a parent was kind enough to tell us what he could do to improve. I didn't know what to say so just smiled. I'm looking for the perfect comeback for next time. Seriously, near the end of the game, we were ahead by 12 points. The other team kit some balls and the kids were struggling to get the ball where it needed to go. Listening to some of the parents yell, I wondered why they were there. I mean, the reason we were there was cause my son thinks baseball is fun. He's the happiest kid on that field. Why take the fun out of it? Besides, being the last inning and that we were ahead by so much, I wasn't too worried about the other team catching up since there's a 5 run rule (only 5 runs allowed per team per inning). Yep--I'm one of THOSE parents. The kind that thinks we're there to make memories and enjoy the moments of my child's youth. One of those crazies.
Anyhoo! Mother's Day was awesome and I used the gift from my hubbers to make some great projects. So super excited AND thinking I'm going to open an etsy store because of this great gift. The kid always surprised me with their sweetness.
My eldest forbade me from entering the living room. How sweet is he! I told him I'd take several pictures so he wouldn't have to be upset when the flowers withered. Another upside, these flowers are no longer in my backyard (assuming it was from our yard that he picked them).
What an awesome weekend! I assured my youngest that today is still Mother's Day since her gift was left at preschool to dry. She was quite upset when she thought Mother's Day was over.