For those of you who have been following my blog for a while now, you will know that I am not a perfectionist. I am very aware of many of my flaws but I try to let those go and enjoy the finished product that I have created.
I've been a part of the Bountiful Baskets co-op for almost two months now and in produce heaven. I live on a somewhat strict food budget. For a family of five, we try successfully to spend $150 (but usually much less) a week on groceries. We actually only spent $45 this week. Okay...okay...there were hot dogs on that menu, but it's summer and we're busy and the kids LOVE them! Back to my point, I often stick to a strict grocery list and extra produce was never on that list; only what we needed for recipes. Now that I have my produce from Bountiful Baskets. I get to eat more creatively.
For a snack last night, I ate artichoke leaves dipped in a mayo/sour cream/seasoning mixture. YUM!!! I had a salsa craving, so I threw in what I had on hand and WOW!!! A serious addiction. At least I know the dip is healthy. Sweet peppers, onion, garlic, cilantro, tomatoes....I made it up as I went.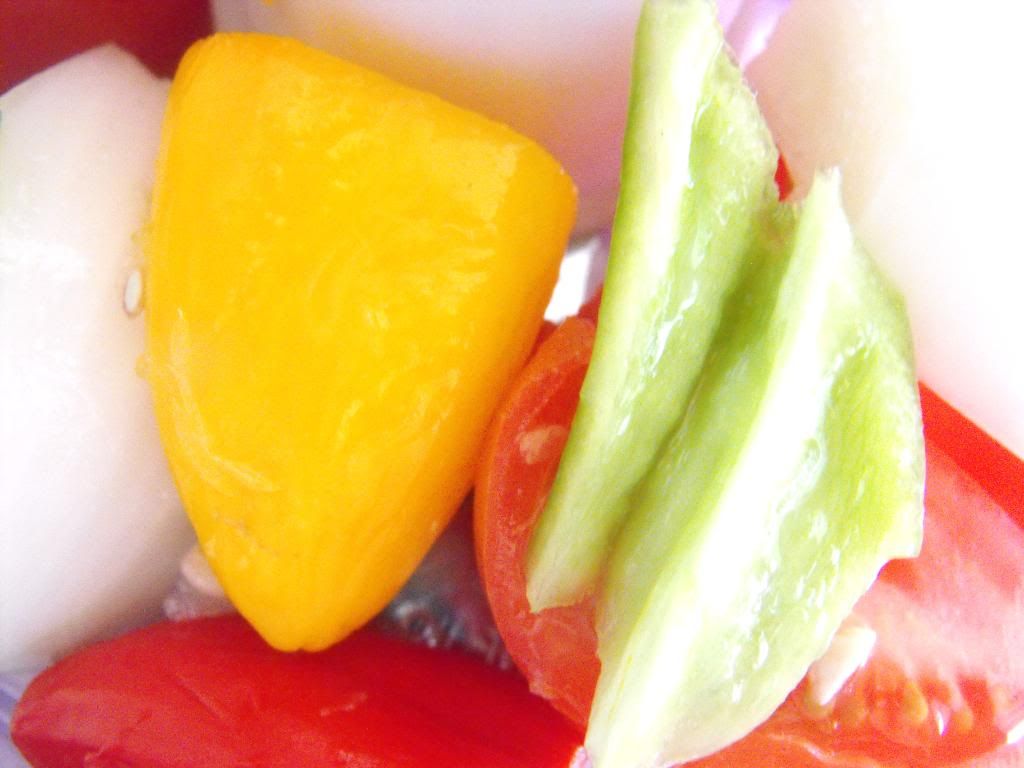 Look at all that color!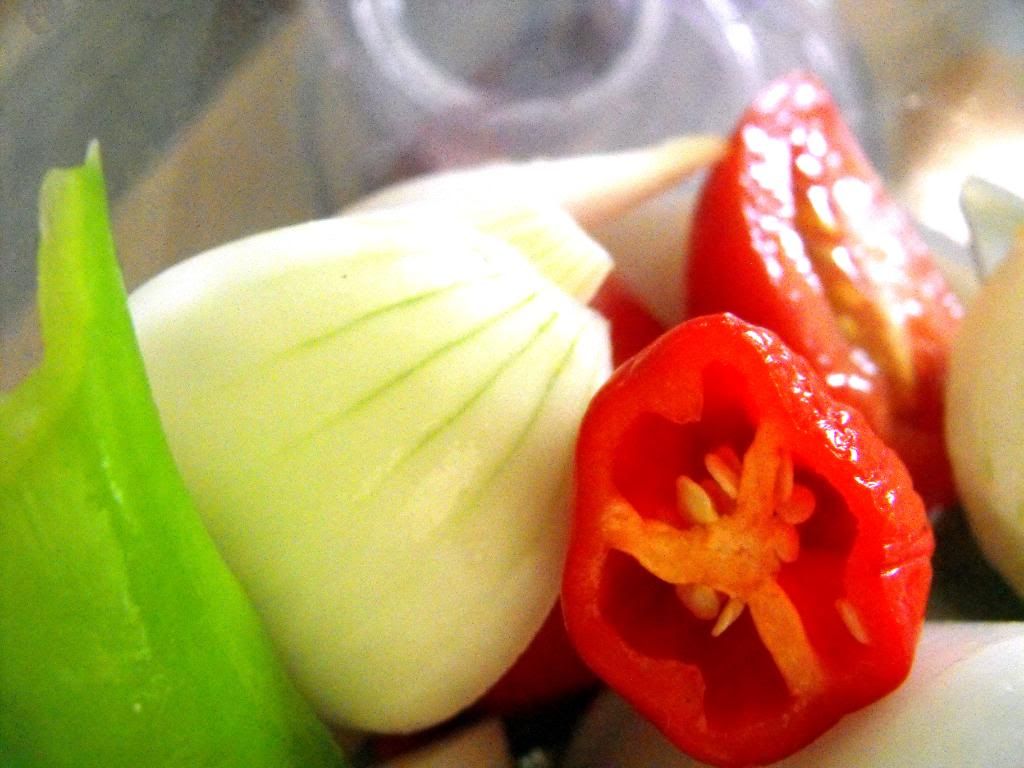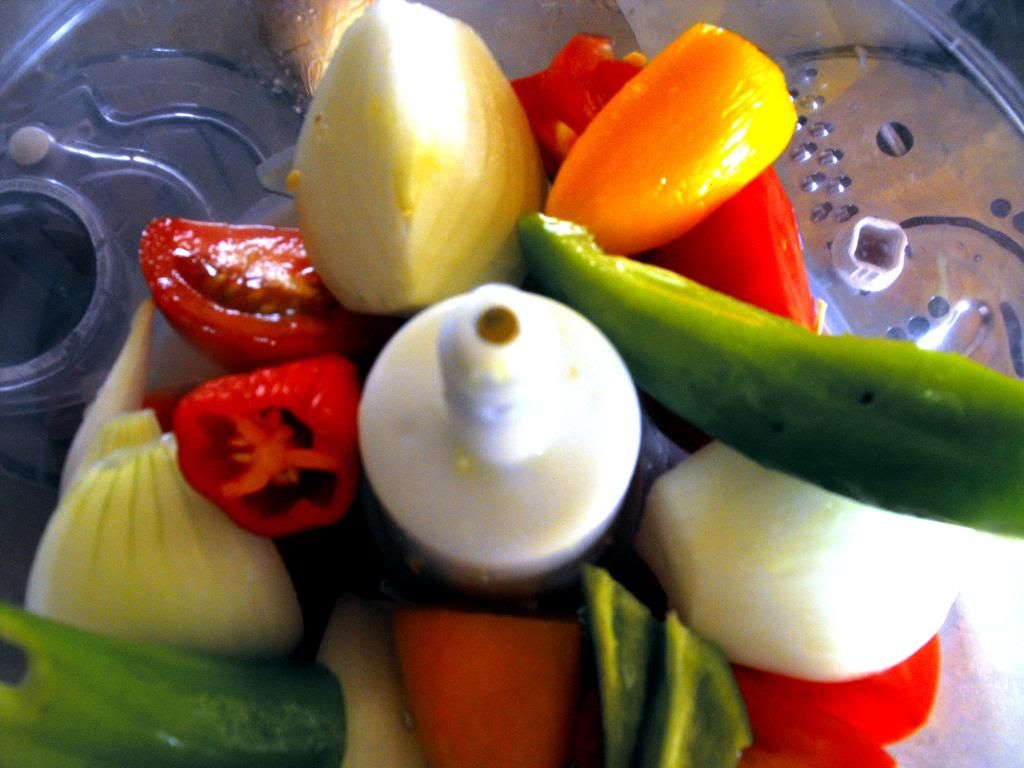 I tossed everything into my food processor.
Added the cilantro and fresh garlic. LOVE this stuff!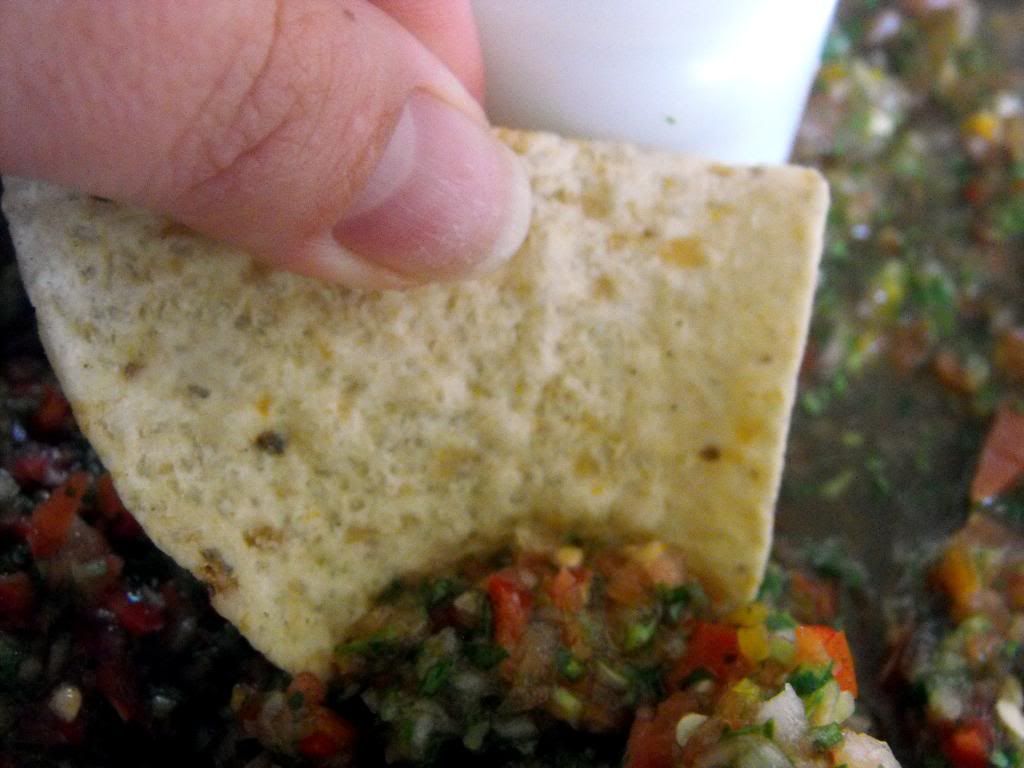 You would not believe how great this tasted. It took just minutes to make, which is great when you need your cravings satisfied quickly.
My advice to you, don't be afraid to use what you have. I just threw it all together and was thrilled with my salsa. Can't wait for my next basket.