Do you remember me telling you about the windows I was able to pick up off of freecycle? I finally finished one of them (well, almost).
In person, it's SO beautiful. All I did with the window was cleaned it. I thought the pealing paint look was perfect. Why mess with perfection. I had some wrapping from an After-Christmas sale at Hobby Lobby.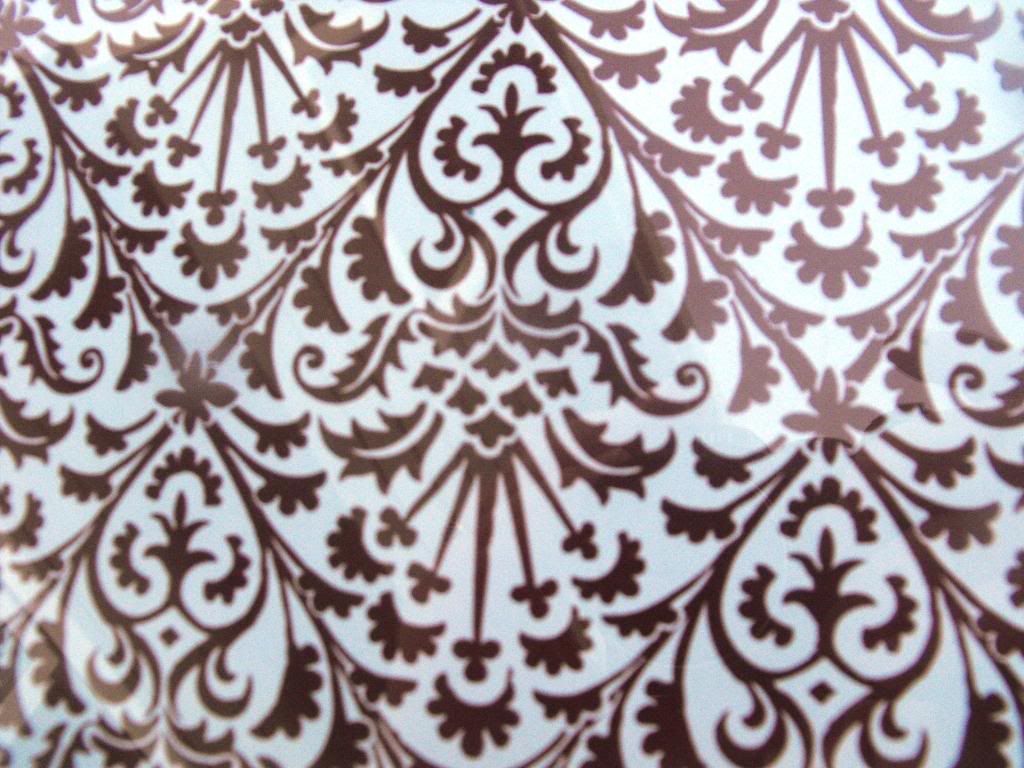 I rolled it out and did some measuring and cutting so it would fit within my frame. But I was stuck not knowing how to adhere it. I ended up just gluing the edges to the frame. I probably could have mod podged it. I just didn't want a glue look on my glass. I ended up backing it with cardboard from a box I had.
I found the knobs for FREE at a garage sale. Yep, FREE!!! They were an ugly, outdated oak so I spray painted them the same color I used for the top of my kitchen table (which I'm liking now, btw).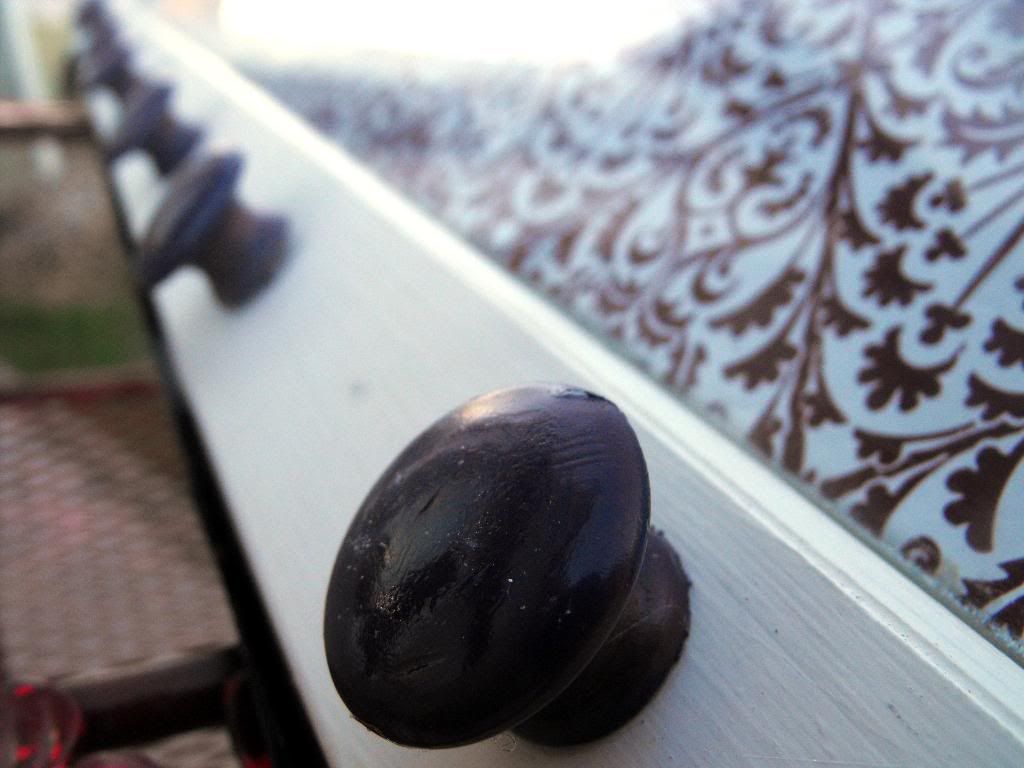 I hand drilled (cause I'm not sure where the charger is to my electric drill is--haven't for many years now) 7 holes. The screws that came with the knobs were to short to go through the window frame, so I had to use other ones....ones that were too skinny. That's okay cause I used to super duper amazing glue and glued the knobs onto the screws. Sure, I maybe could have skipped the screws altogether and gone straight for the glue, but what fun would that have been?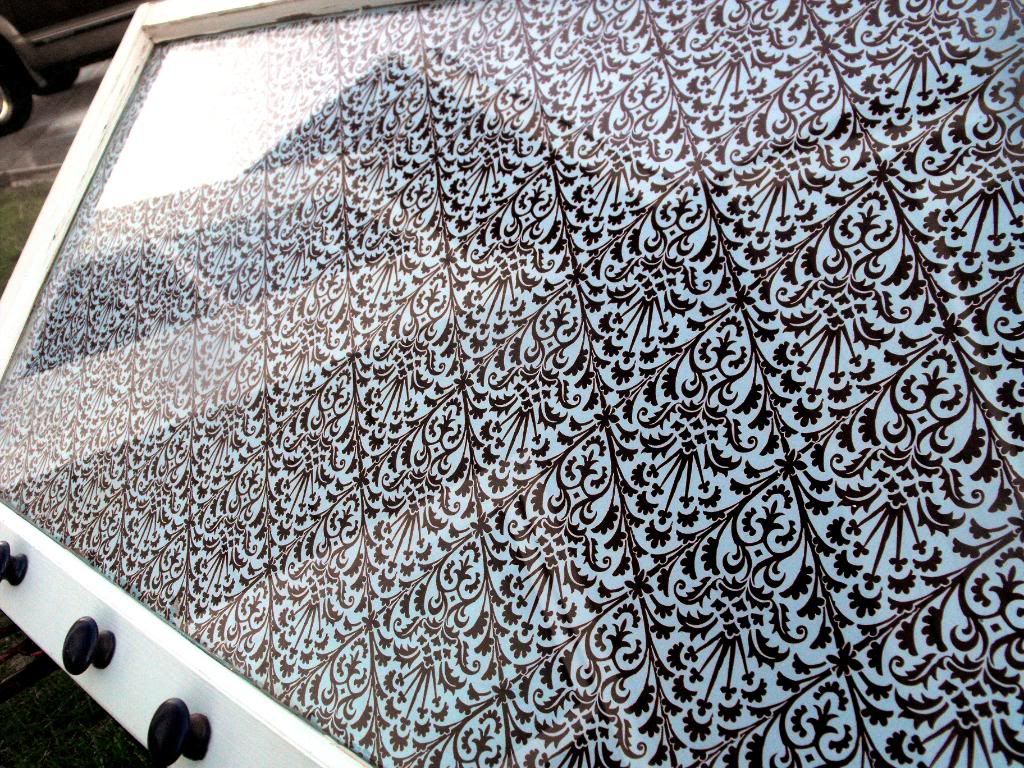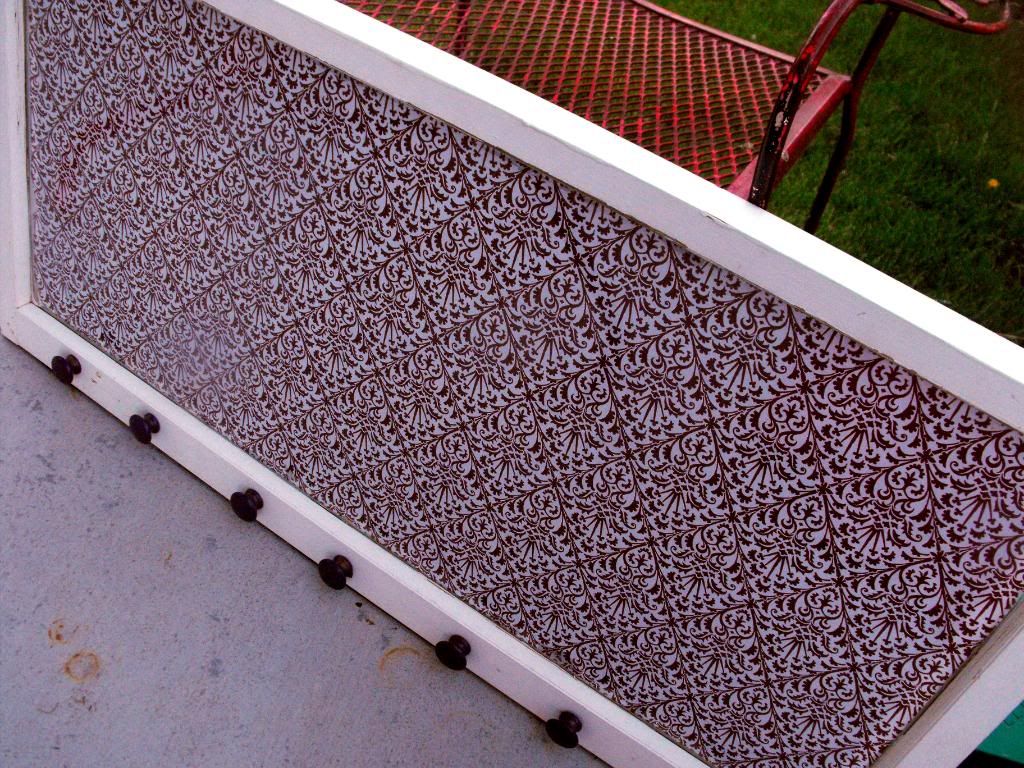 The only thing left is to add something on the back so I can safely hang my new.......creation!
We're getting ready to move again (third time in less than a year) so I probably will wait the month till we move in and figure out where I want to hang this, whether it's a mud room, the bathroom, in the kitchen, or maybe even in a bedroom). And in case you're wondering why we're moving again....our first move to the state was temporary housing (one month) till we could find something more permanent...our second move was to the home we are now in....our third move will be because we desperately want a yard and this house has none and the next house has a large yard and cost $300 LESS a month. It opens up July 1st. Our contract goes till September in our current home, so that's 3 moves in less than 1 year. I look forward to when we can sell our home in Idaho and buy a place I can love but for now, the current owners of the next home gave us permission to paint. I AM SO EXCITED! I'll keep you updated on my lovely summer that will include a move I wasn't planning for.