I made a Christmas banner with discarded CD's last December.
Ever since then, I've been wanting to do something similar. To be honest, I could do this with anything: Easter, Spring, Winter, Autumn, etc....etc....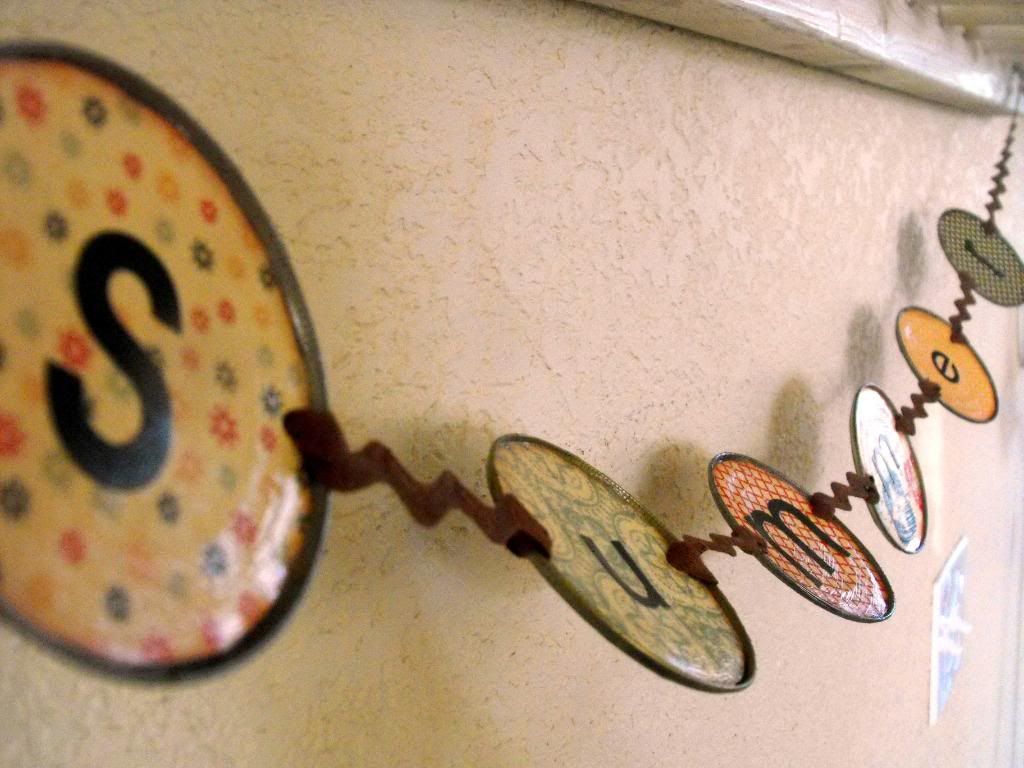 This time, I turned it into a banner. I used all the same steps (used cup to trace circle, distressed paper with ink, mod podged on both sides of soup can lid), but connected it with ric-rac. I lovelovelove these banners and using something I would normally have thrown away.