Jeepers! I forgot about how quickly fad come to chose in middle school. My son seems to come home obsessing about something. Here's his latest: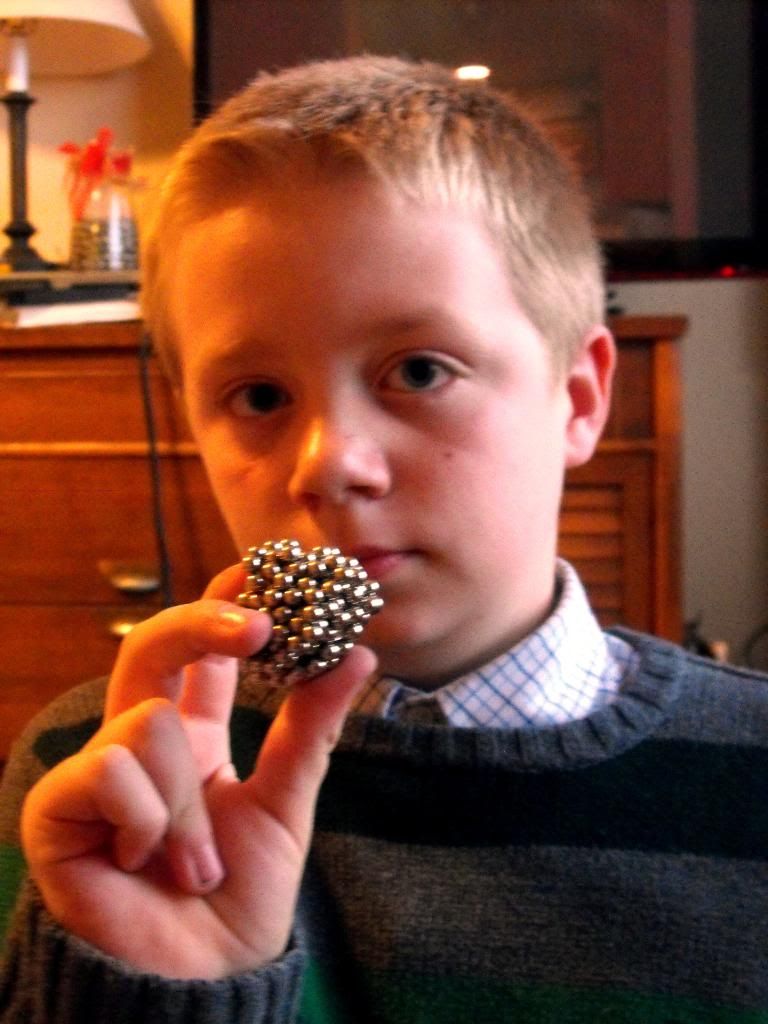 BUCKYBALLS!!!
Have you heard of them. They look like teeny silver beads except they are superduper magnetic. Using money saved over from the summer, he purchased his first set...21

6 balls. I was a skeptic. But look at what he created in less then 1/2 hour.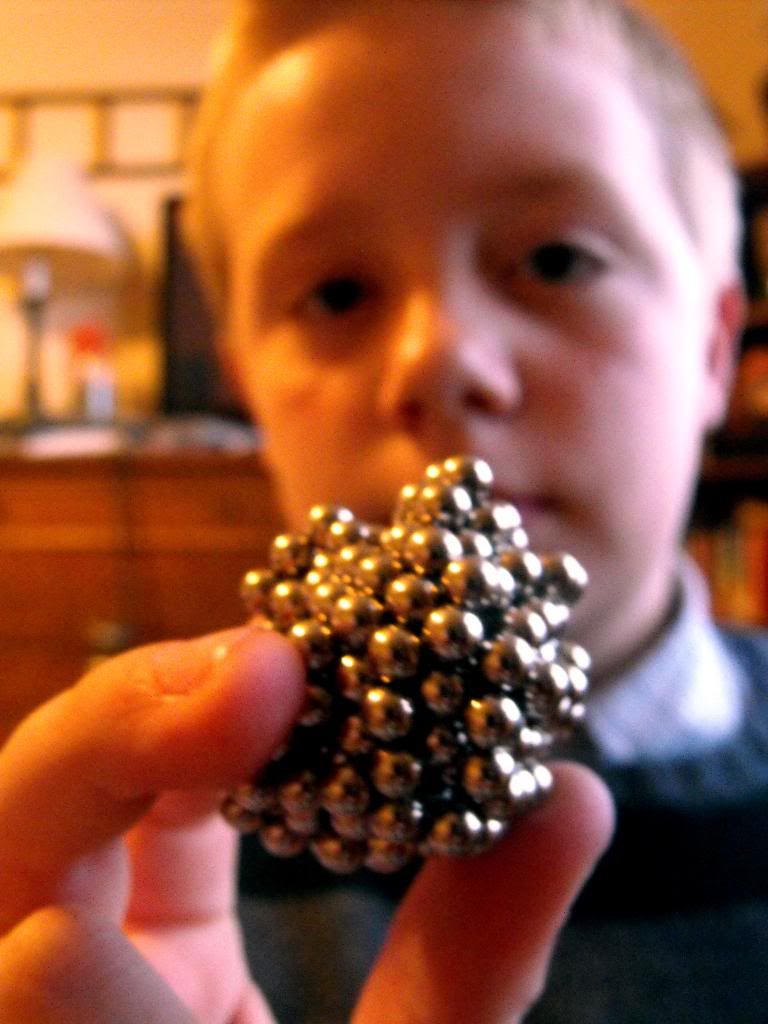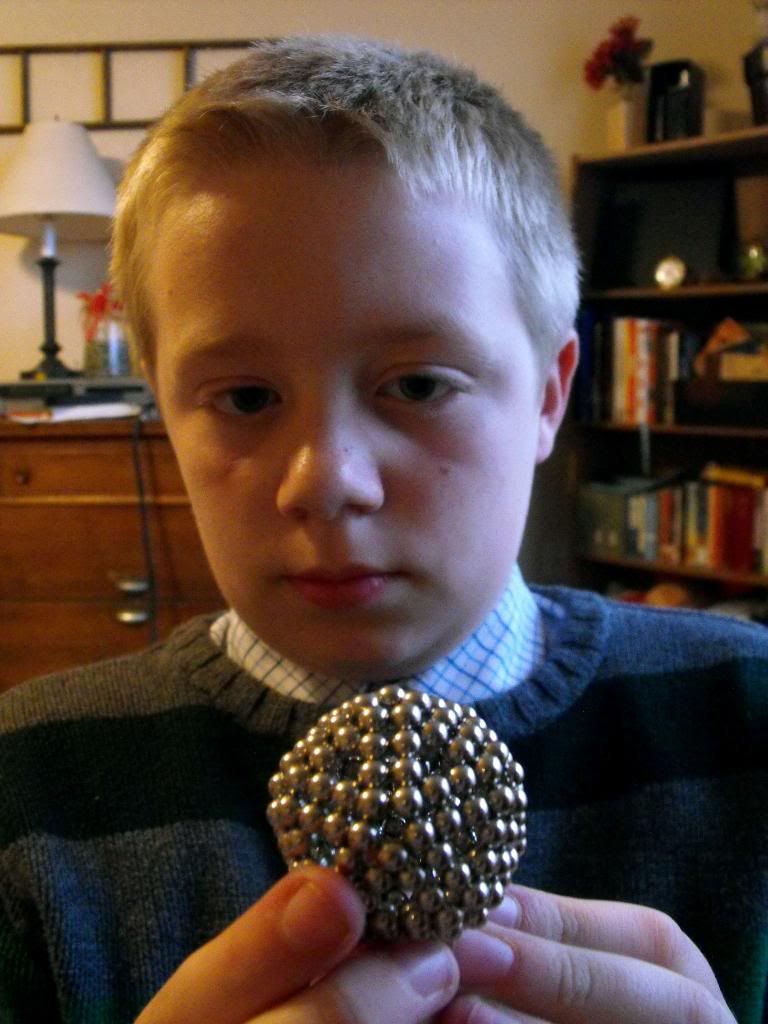 Can you see the little details in there. The kids an artist.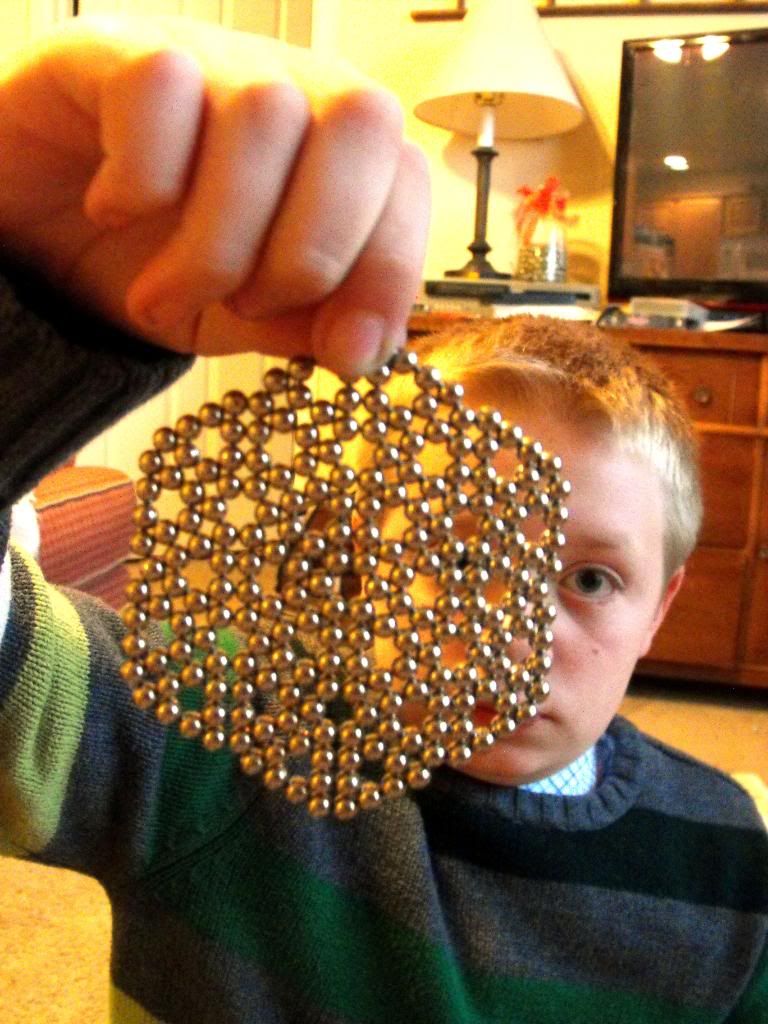 Every crafter mom's dream in a child.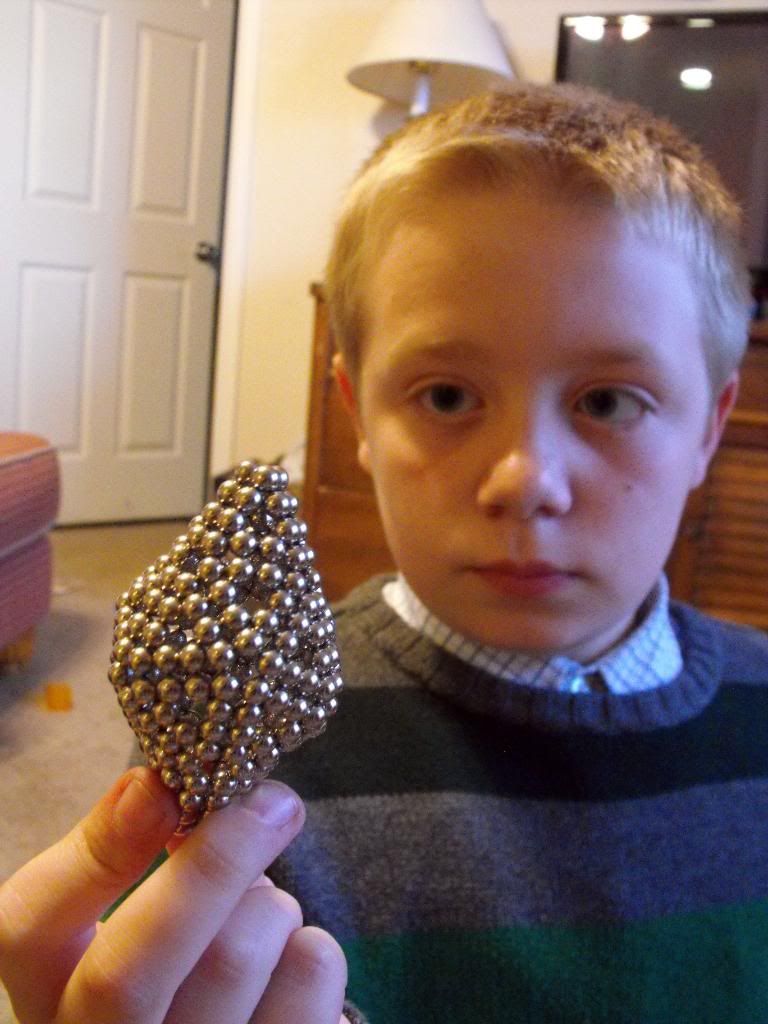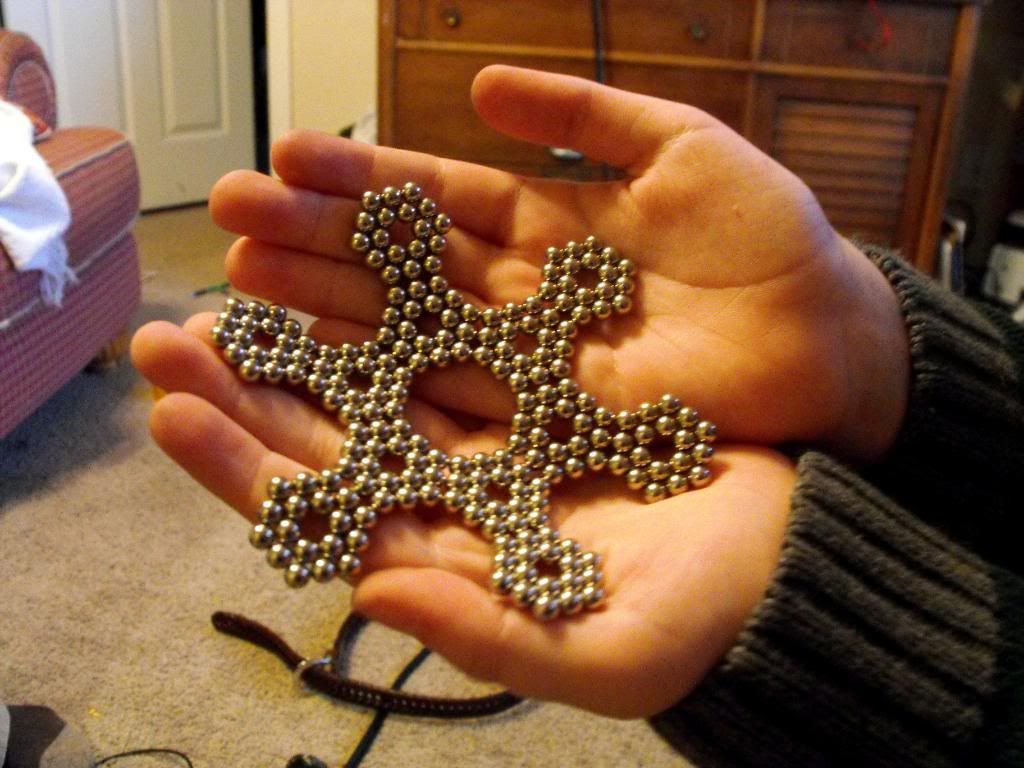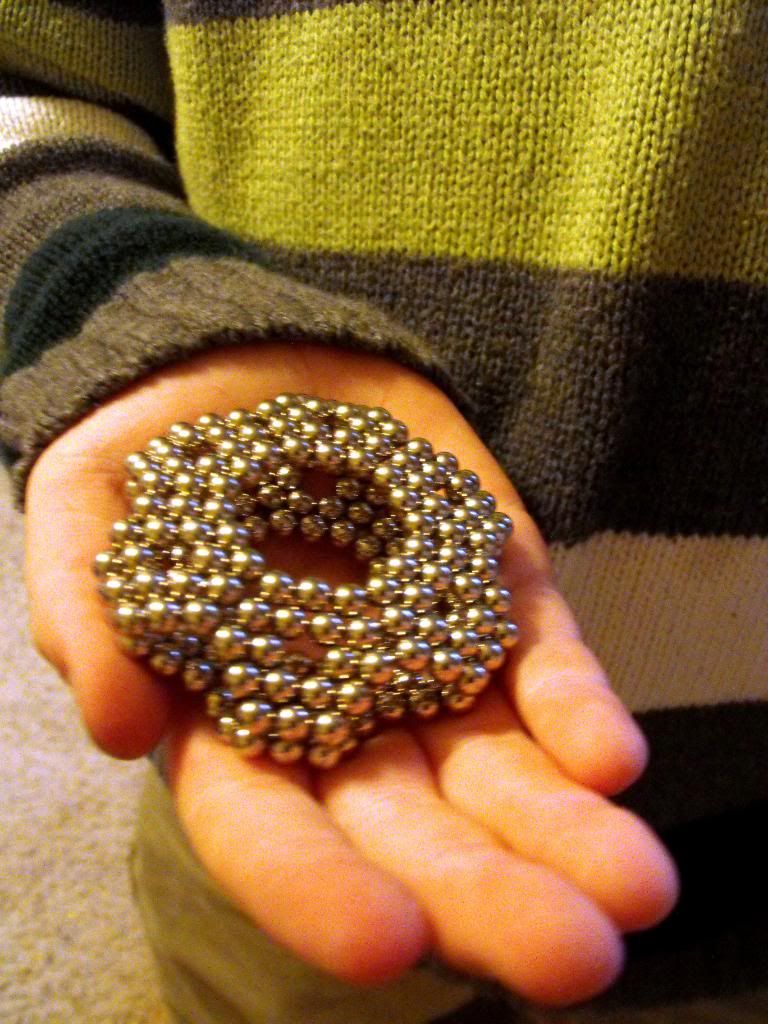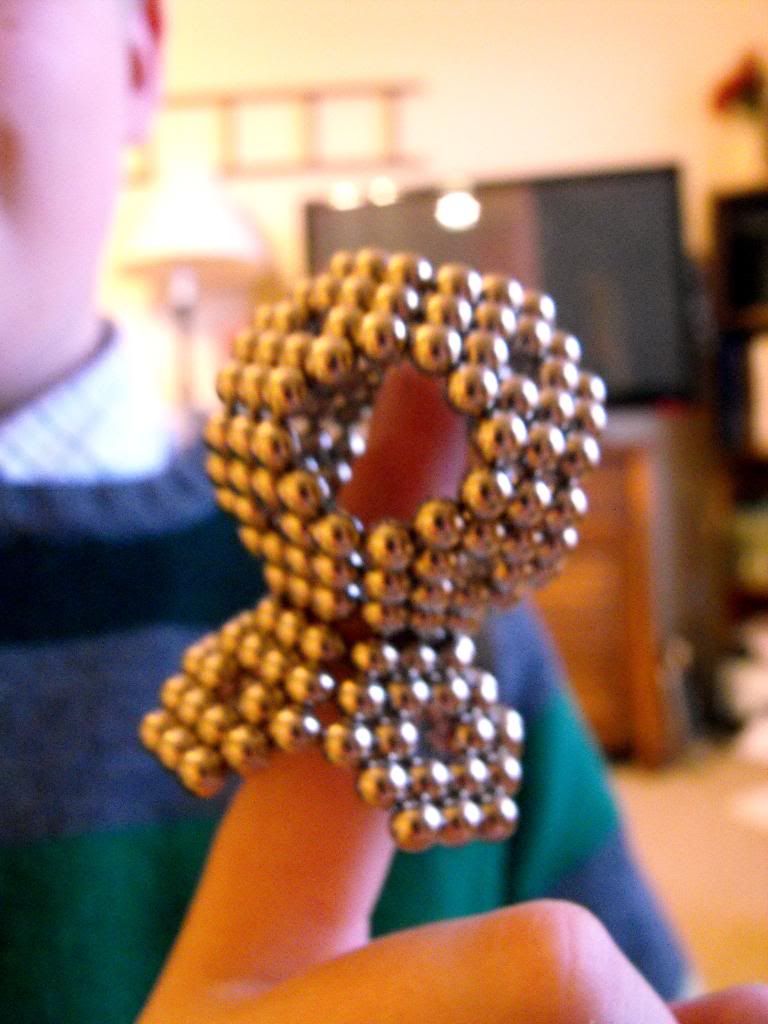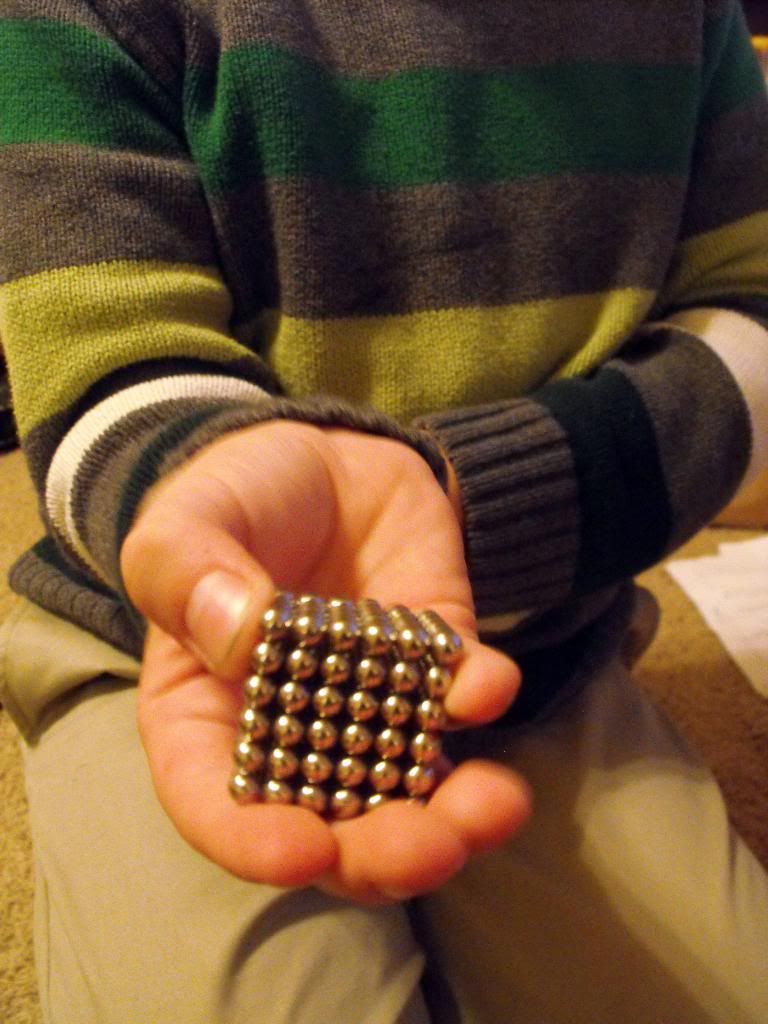 This is his storing position. He cubes his balls and stores them in a small box. He had me try them and I understand. It's frustrating, but I understand. We were talking about these things for weeks. I hate following trends. I like to march to my own beat. But, these are cool. If you are looking for a fun Christmas idea for your older kids, I dare say, this is a good one.