Let me start out by saying, this is only part of the stash.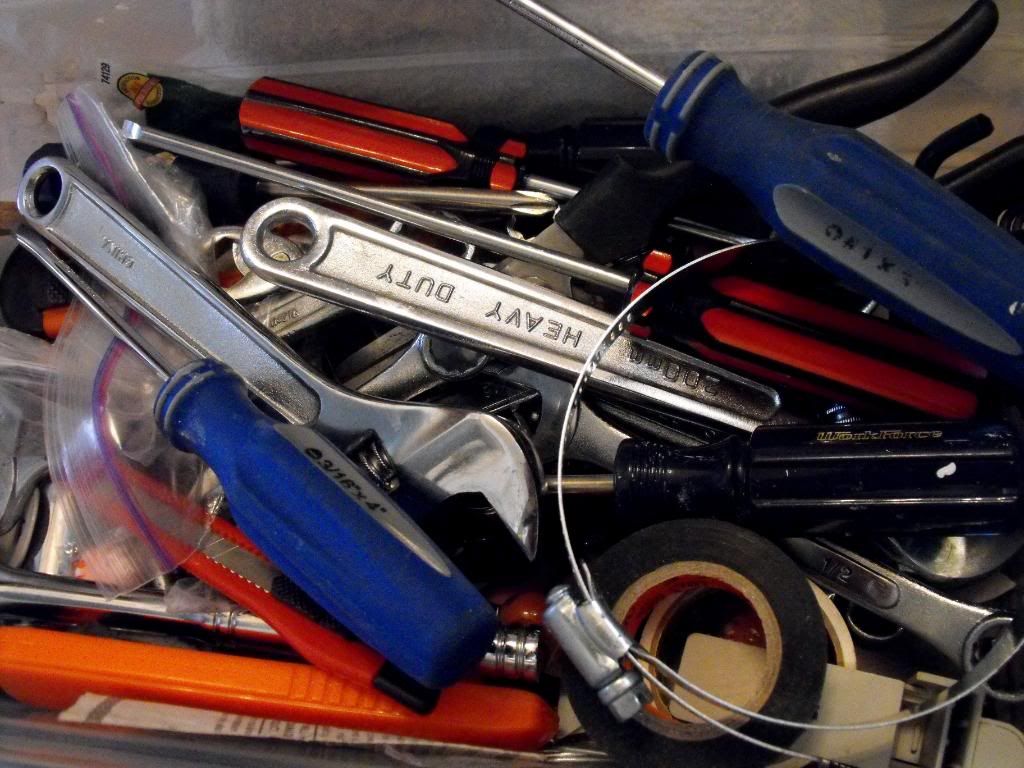 Do you have a stash that looks a little like this? Several years ago, my in-laws gave us a really nice tool set. This is what the case looks like now.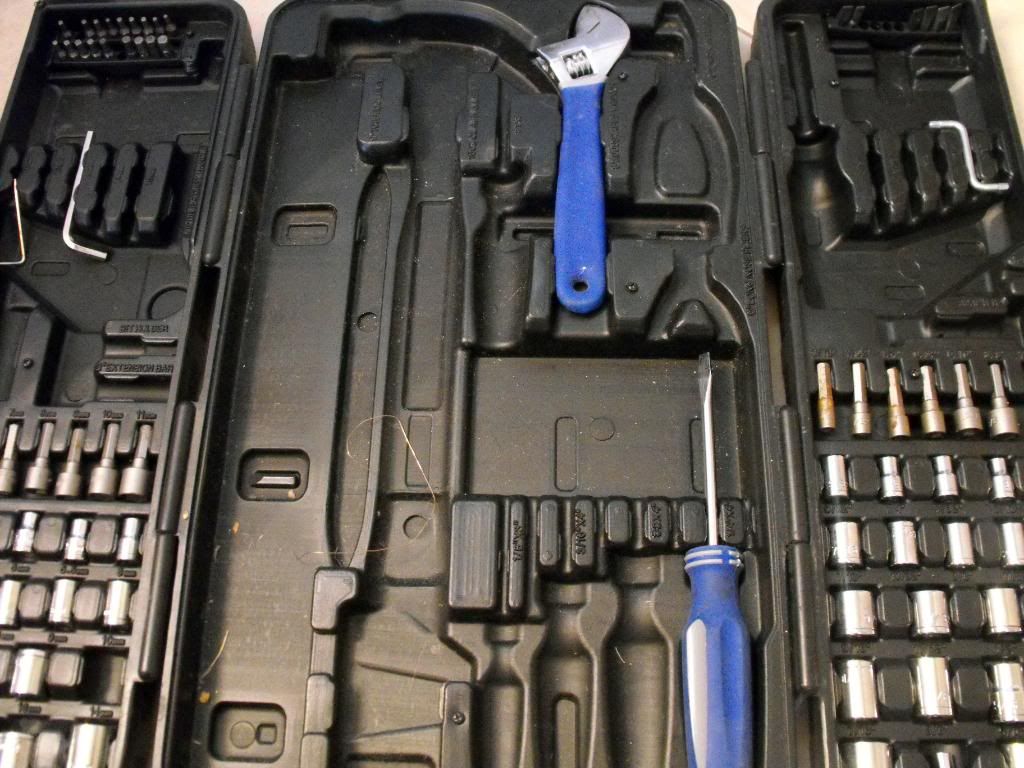 And it's not because the tools are missing. It's because over the years, they have been separated and put into various "tool" containers. I decided to clean up. Before, I had the tools stored in our linens closet.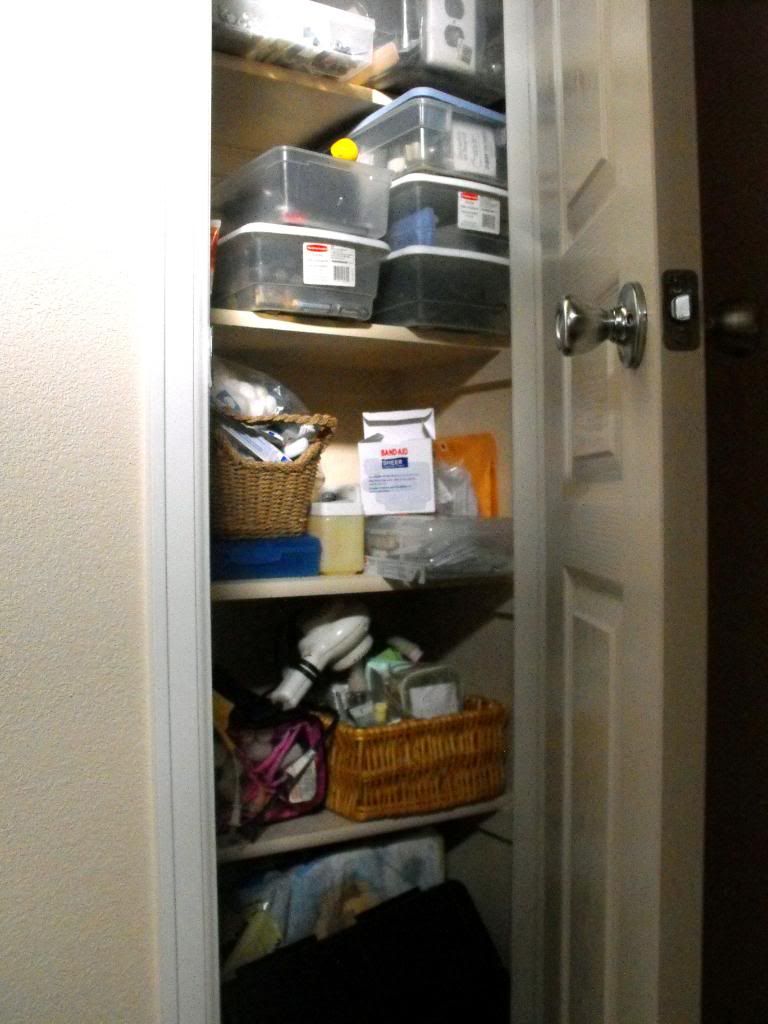 Doesn't look much like a linen closet, does it?
We now have a double sink in our master bathroom--I'm not one of those that enjoys double sinks--it's a waste of valuable square footage in our family. Rarely do we ever have more than one person in a bathroom at a time. I'd rather have the counter space. That being said, under each of those sinks there is storage space. We have our bath towels under the main sink and rags and hand towels under the other.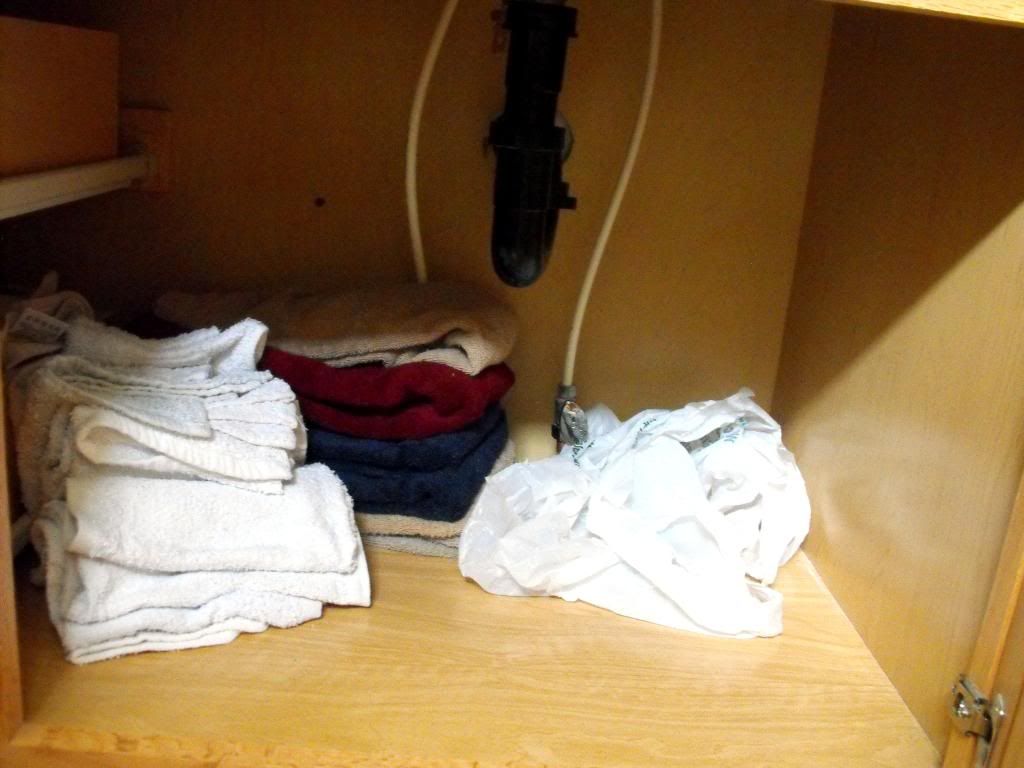 Since we don't really need the space for towels, I decided to move our tools over here. That way, I'd have easy access to the tools and they could all find a common home.
And there's still room for the rags.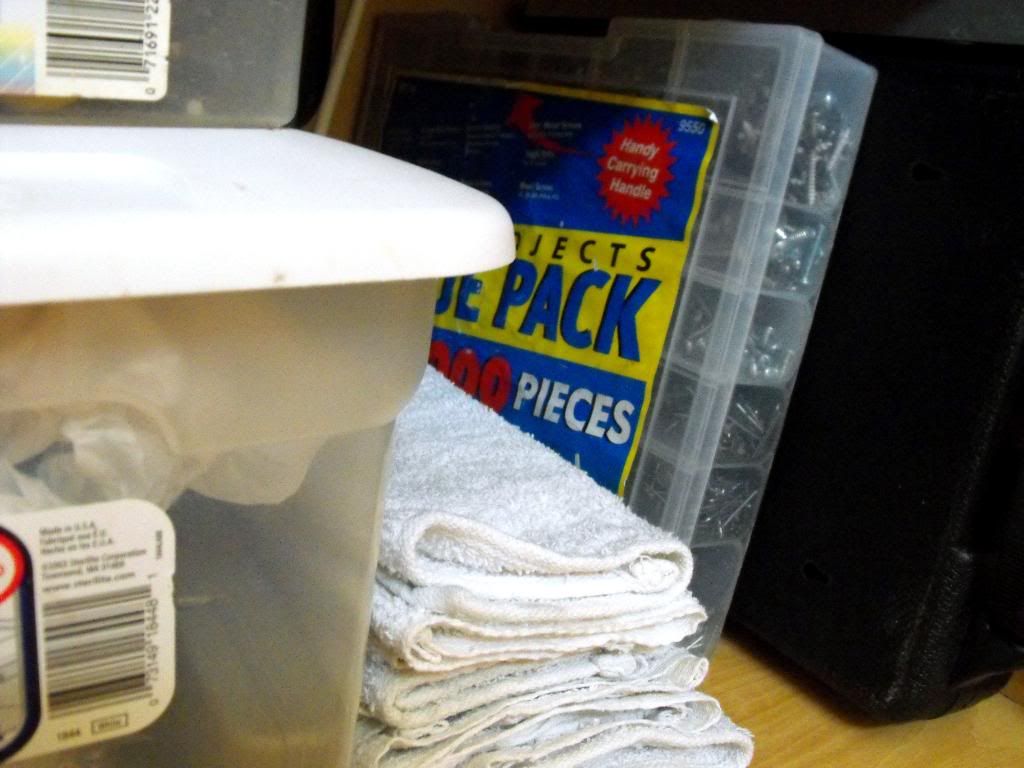 And now I have some empty space in the linen closet.