I printed out my list of 35 things I needed to do....but that didn't seem like enough. I went to my wood stash,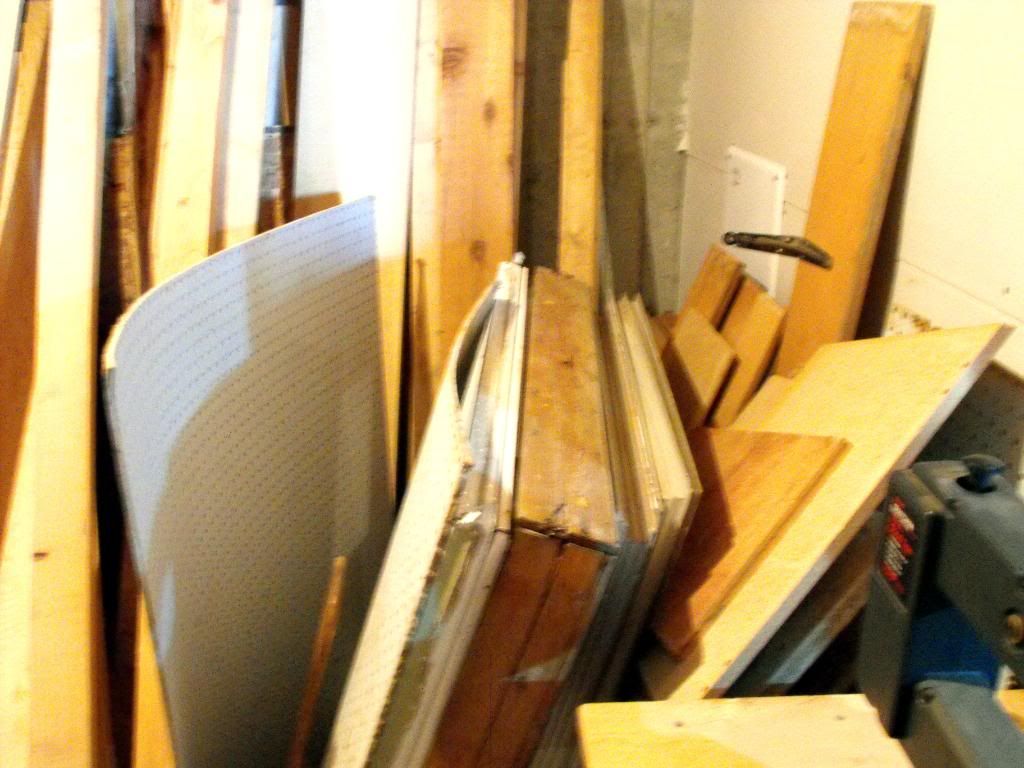 and picked out a piece that I could use as a display board. this one even had pre-drilled holes in it.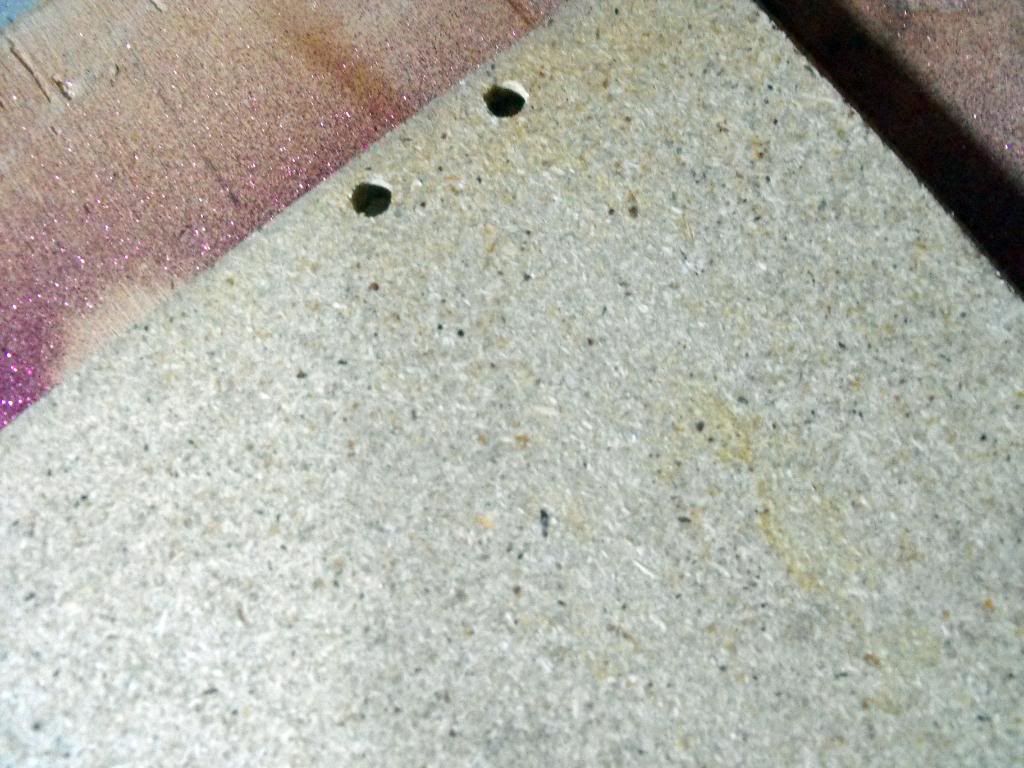 I used my walnut ink to add a darker tint.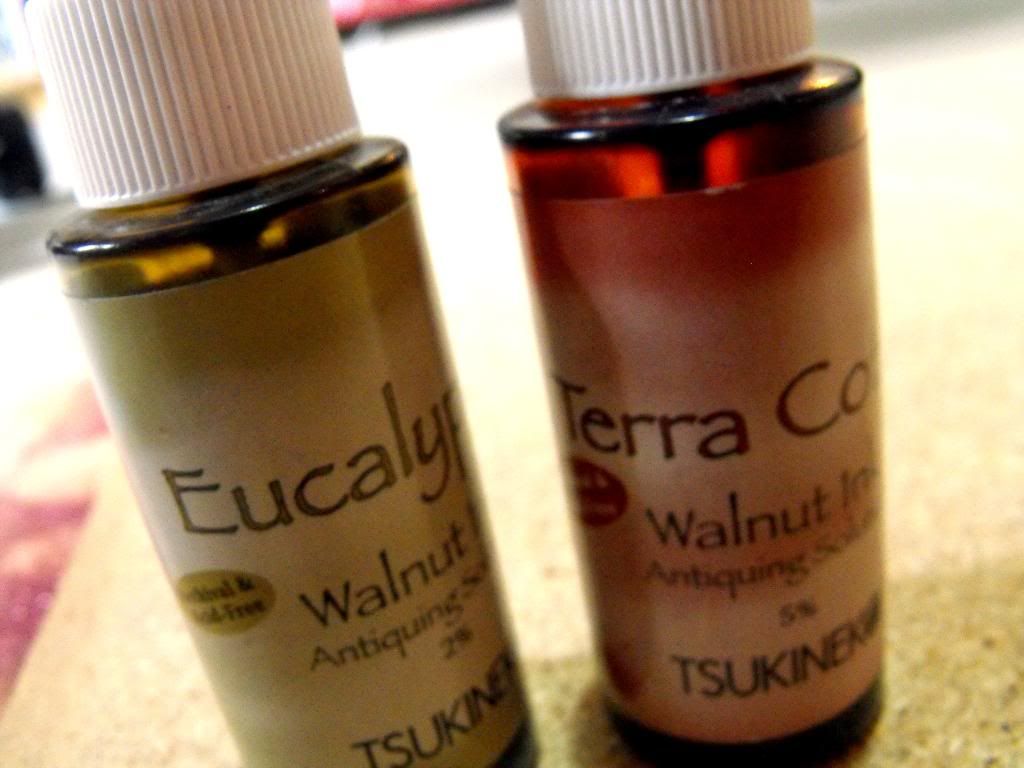 I sprayed it with both colors,
and used my foam brush to smooth in the color.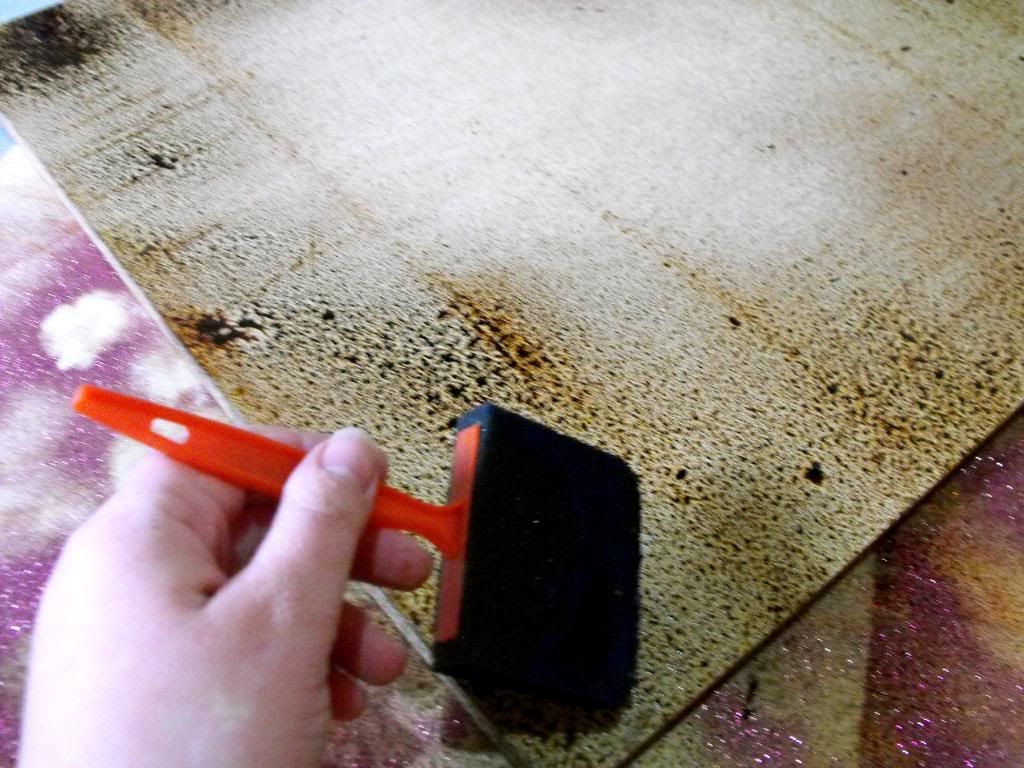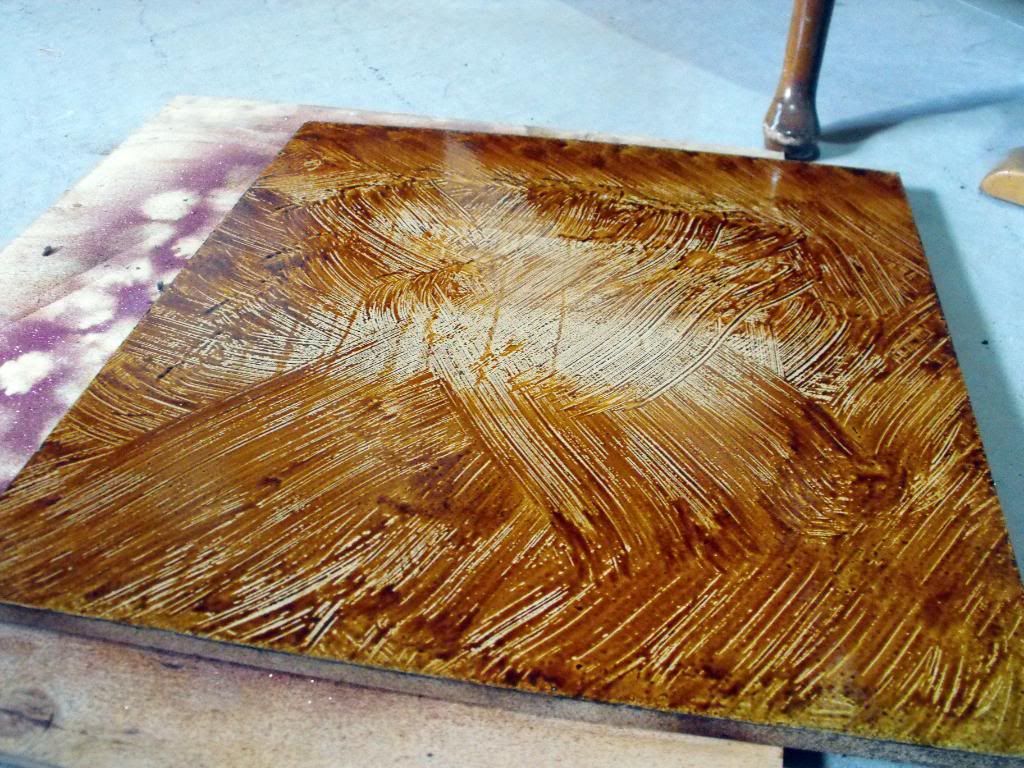 I let it dry as much at it could and used a napkin to run in the stain.
Like with many of my projects, I start and let the creative process take over. With this particular project, I could have skipped the staining. But it was fun to do and I'll probably try it on others projects in the future.
Back to my project. I Mod Podged my goals into the center of the board.
I ripped some scrapbook papers into strips and glued those onto the board.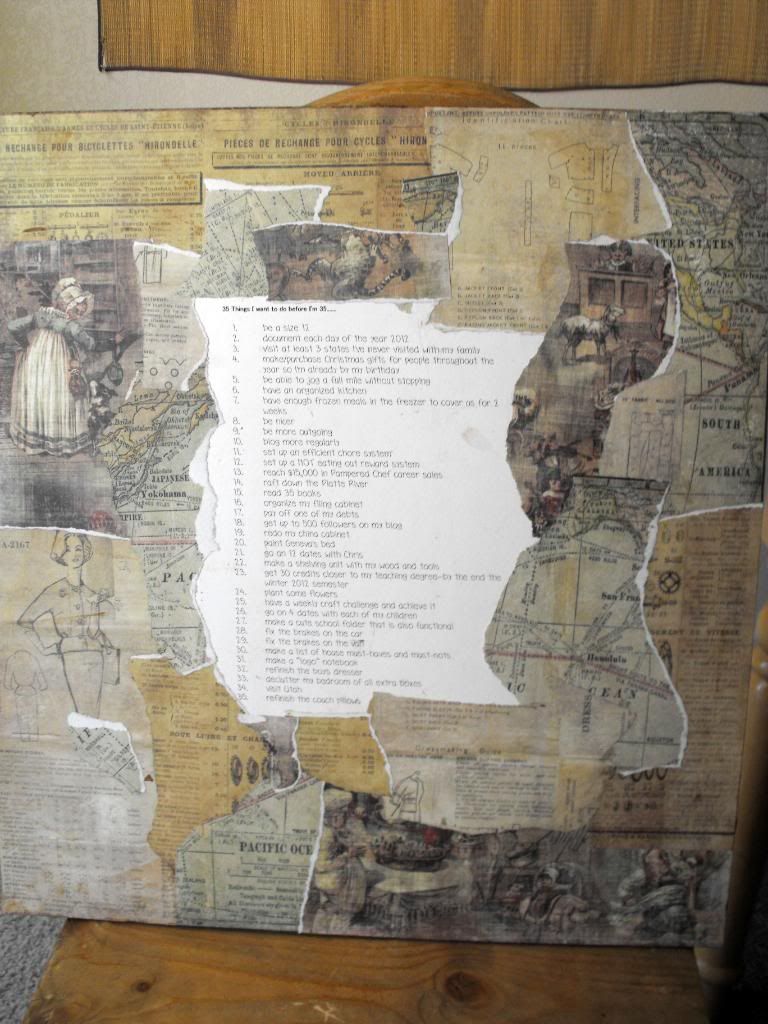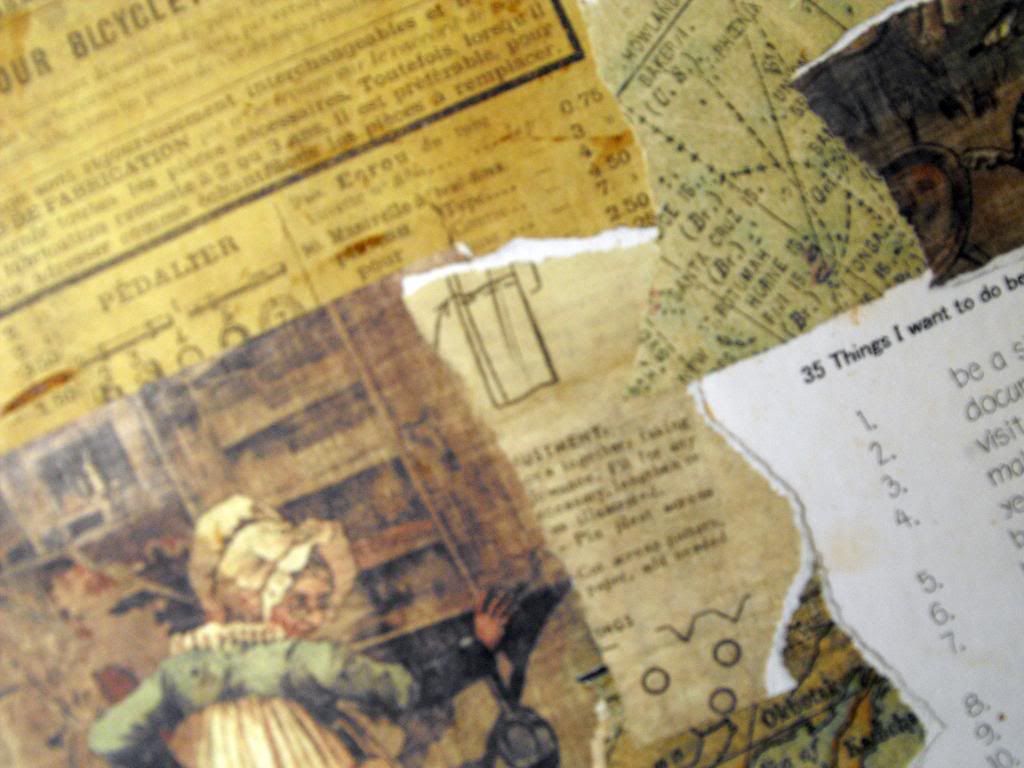 But I wasn't done yet. I pulled my paint out and deluded it with water.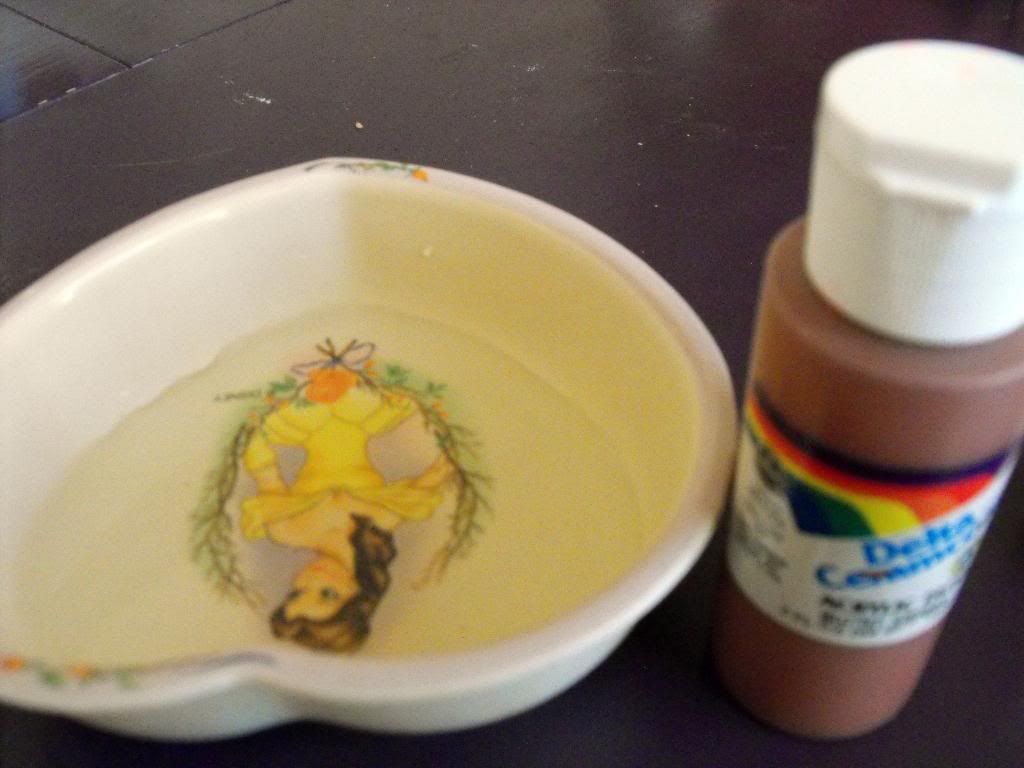 I used another foam brush and went over the entire surface, wiping off the excess.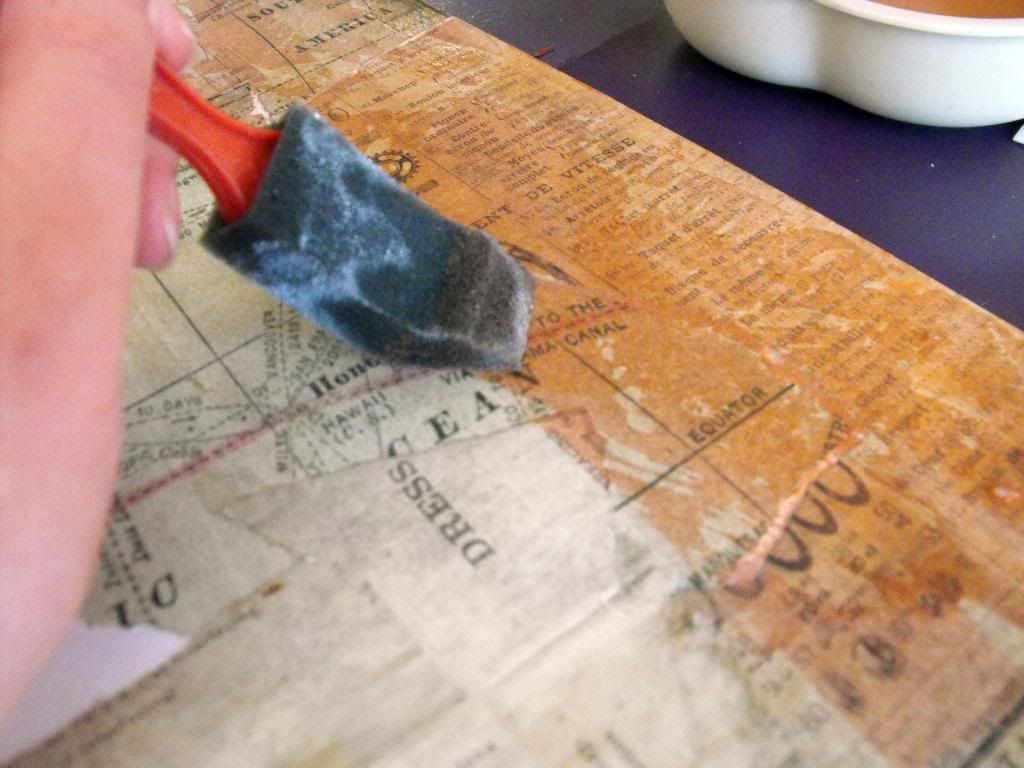 I added mod podge to the entire surface.
Now I've just got to hang it.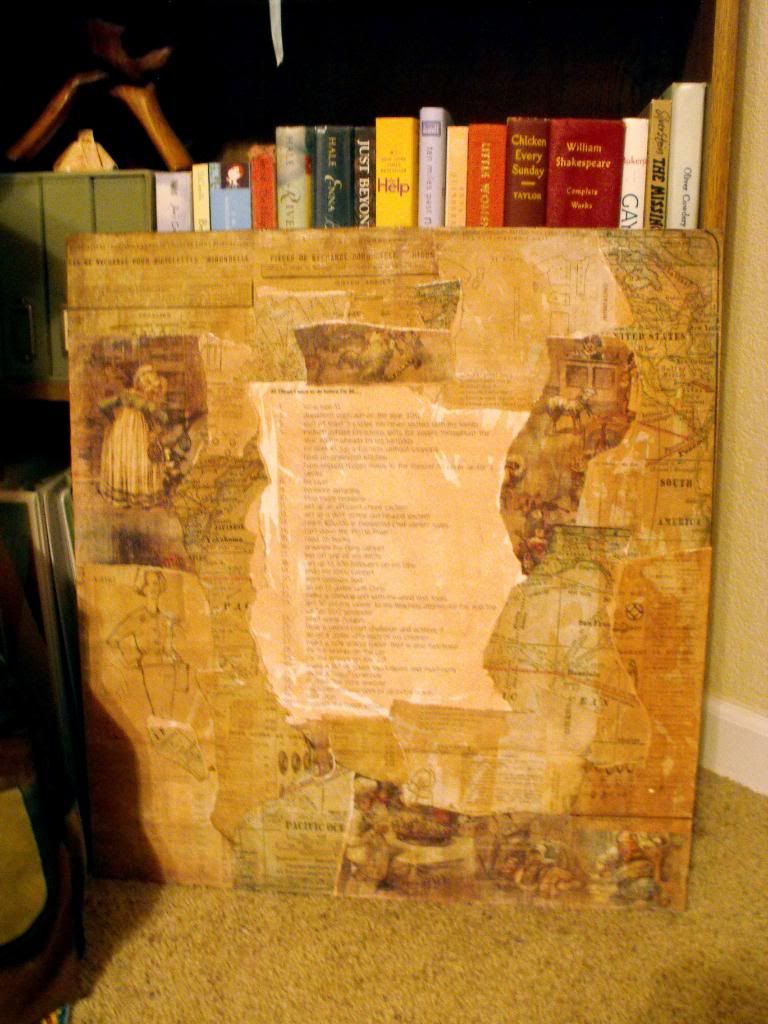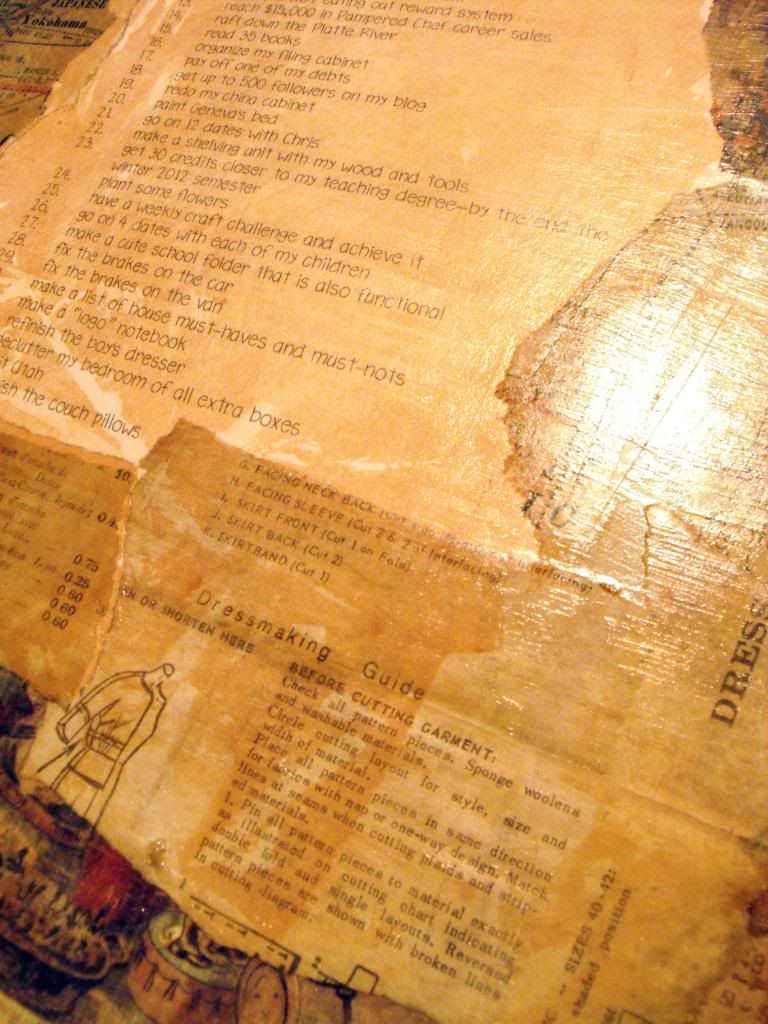 And the winner of the My Memories giveaway....
Comment #3....
Tanya
said...
Fave recipe? Cheeseburger Soup!
Congratulations, Tanya!
Pin It