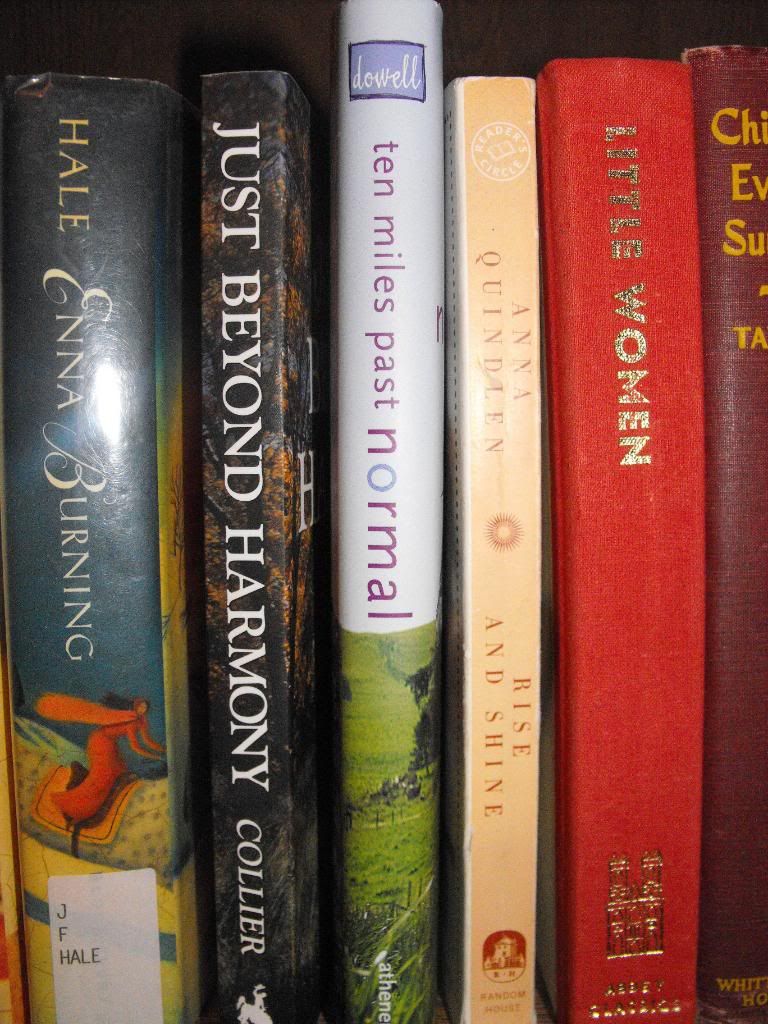 I finished my first book on New Year's Day, Just Beyond Harmony by Gaydell Collier
It's fun to support local authors and this book is one such book. It was fun to read but I struggled with the timeline. I wasn't ever sure just how much time had past. I did enjoy the local flavor and will keep this one.
The second book I finished on the 3rd. Ten Miles Past Normal by Frances O'Roark Dowell is a fun teen book. My husband picked it up for me at a Scholastic Book Fair. It was clean, not a lot of swearing and no uncomfortable scenes. Potheads were mentioned several times, but that was as edgy as it got. It was an easy and super quick read. It did, however, lead me to long for my own 5-acre farm...with no animals.
So what have you been reading? Any suggestions? I only have 33 more books I need to read. I'm totally counting the text books that I will have to cover in my schooling!