I don't know if you know this already or not, but the house we currently live in is a rental. Long story short, we own a home in Idaho and are hanging onto it it till the market comes up a little so we don't sell it at a loss. Until that one sales, we will be renters. I HATE renting. I see all those amazing rooms out there with the decorated walls and I feel sad. I so want to put my stamp on a home. Realizing that I don't need paint on the walls to show I live here, I'm improvising in other ways.
I love our stairwell but it's a big, long wall of nothing. To spruce it up a bit and clear off the fridge some, I put up a art wall.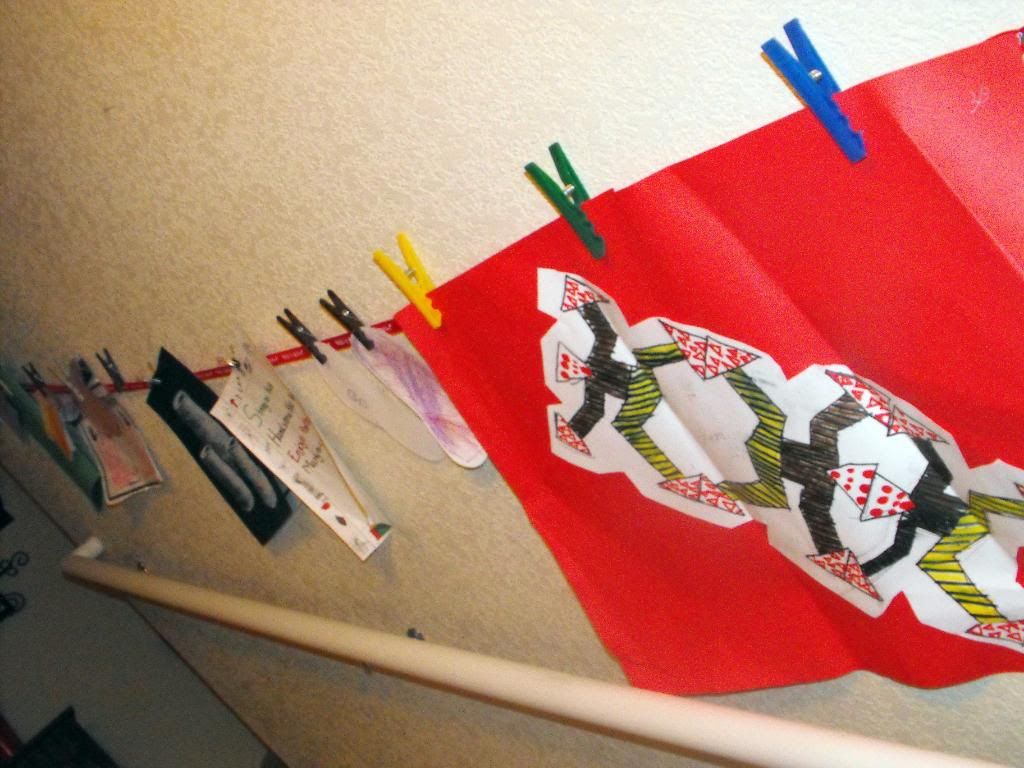 Nothing too difficult. I picked out some ribbon and nailed it in (small nails) on both ends. That was it. I used some clothespins I got from my mom years ago and put up some art. I love it! Pictures from my kids always makes me smile.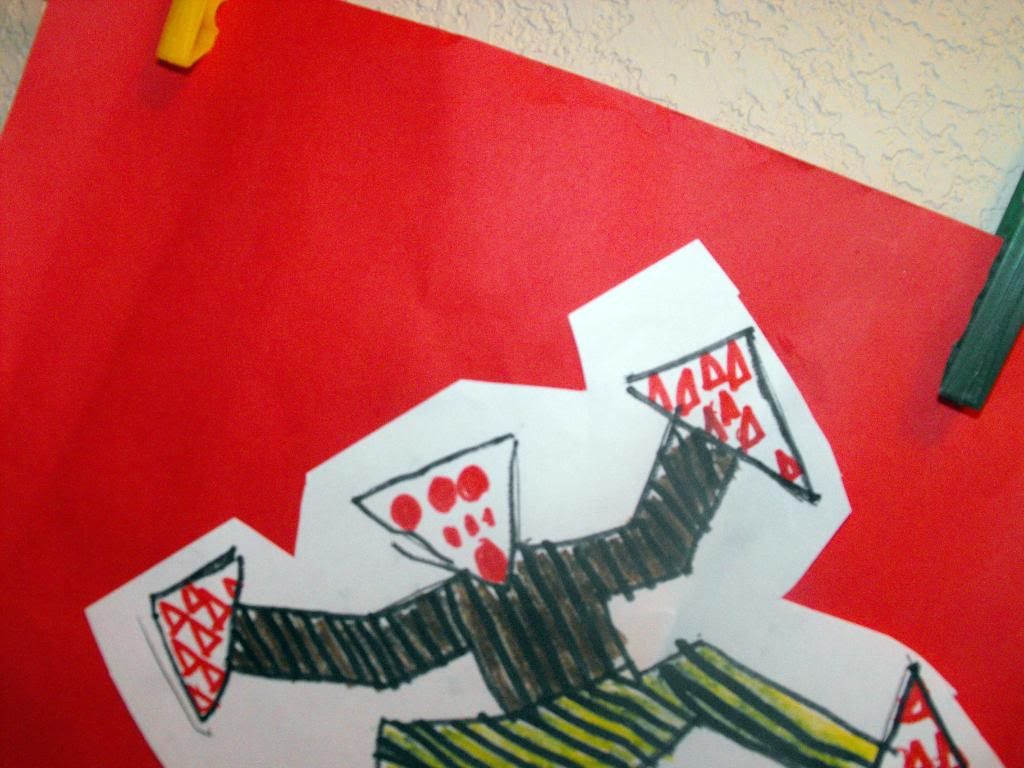 And...it's a lot safer here than on the fridge where the door is constantly opening and shutting. Another added bonus, it's easy to change out. Always new art to show-off.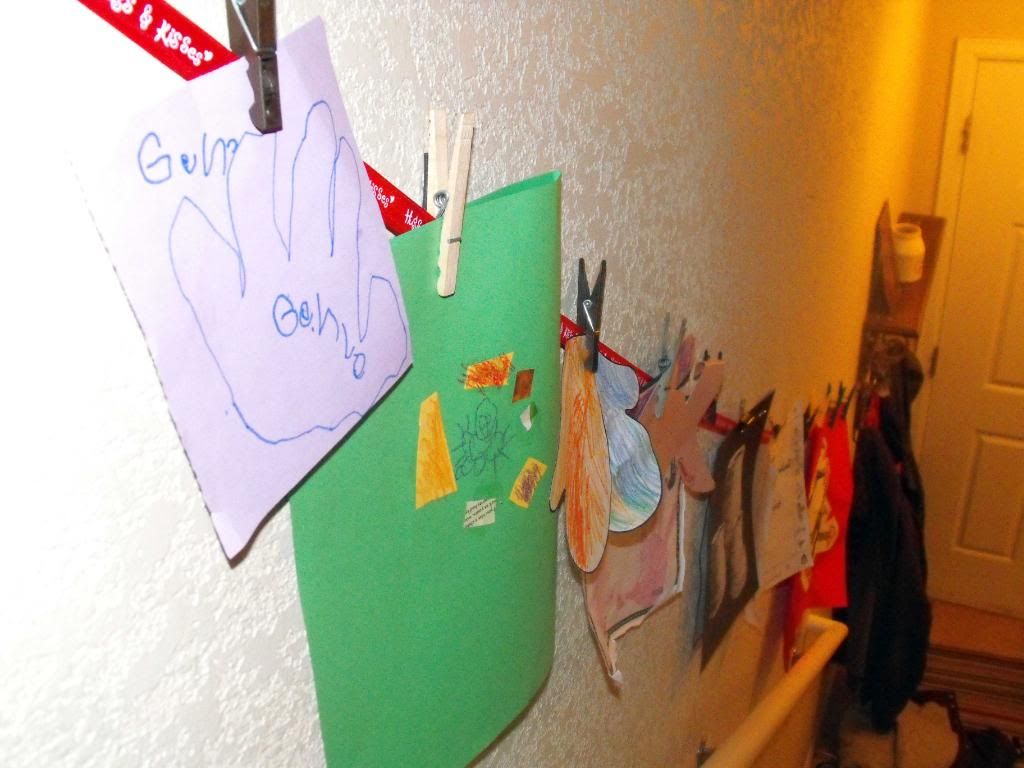 (oops! gotta go hang up that coat)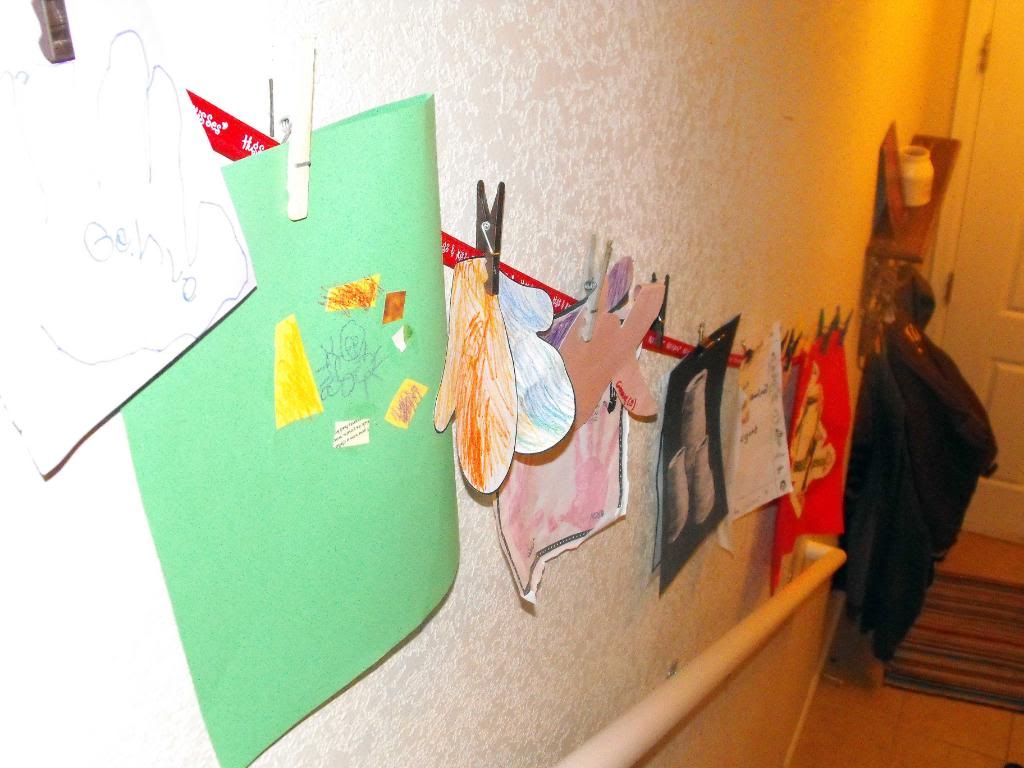 This is not my original idea but I can't remember where I saw it first. It was just one of those ideas I stored in my brain. Thank you whomever thought of this first. Now, if there are others out there that can help with ideas of how to decorate without painting the walls or being too destructive, I'd love to hear them!
Have a fantastic weekend everybody! I've got Pinewood Derby, Pampered Chef/Premier Jewelry party, 4-H activity, and speaking in church this weekend. Oh, man! Now I'm feeling stressed.