I love finding excuses to have people over to my house....and I love having the opportunity to use some of the things I have made. I am always on the lookout for items I can remake. I recently scored at a yard sale.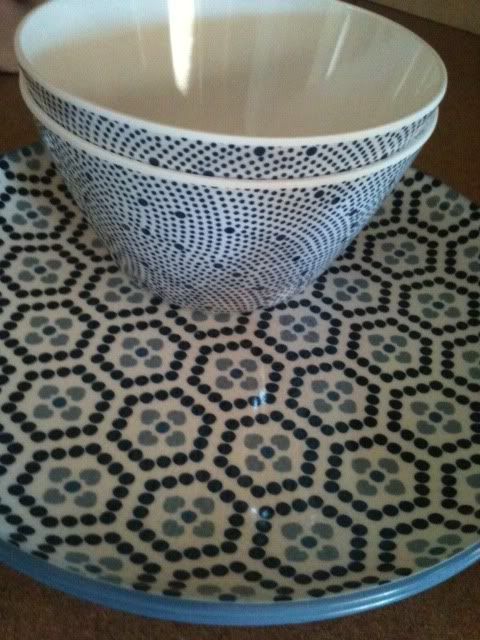 This was an easy project that would require very little of me. So I got to work.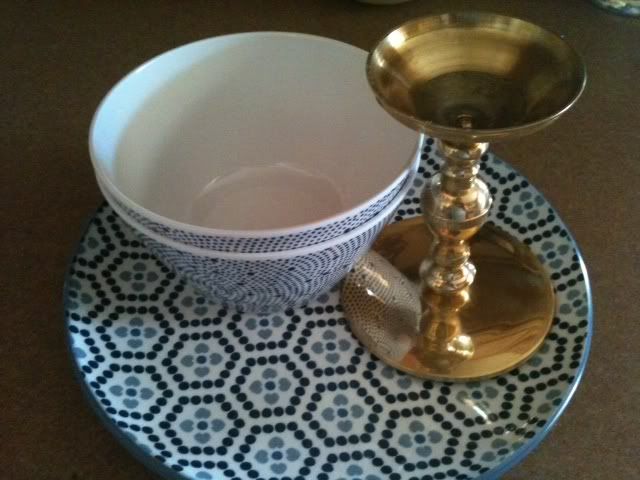 I laid out how I wanted my finished project to look like.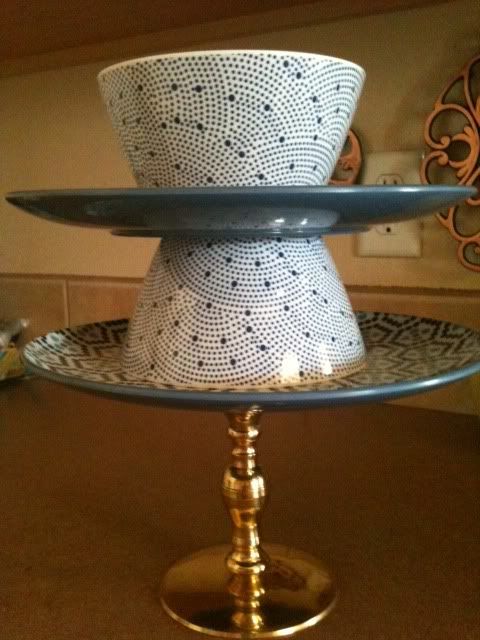 Then it was time for the spray paint.
The day of the party, I received the perfect package from bzzagent.com. All I needed to do was try out the product and say what I though about it. Easy! It would work perfectly for my party!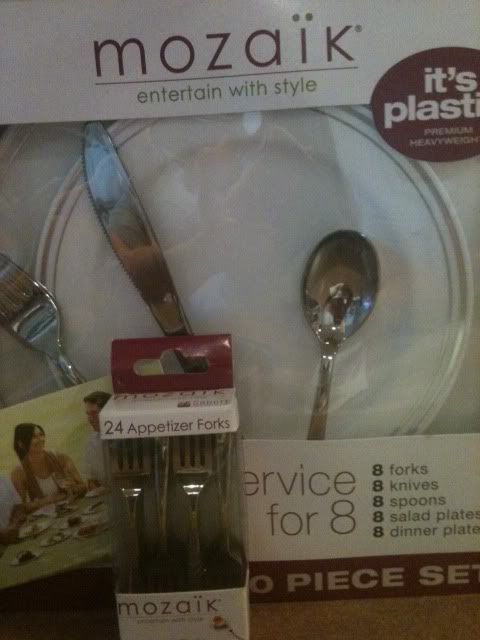 It looks like the real deal--real silverware, real dinner plates...but it's PLASTIC! That meant easy cleaning and disposable. Seriously, take a look...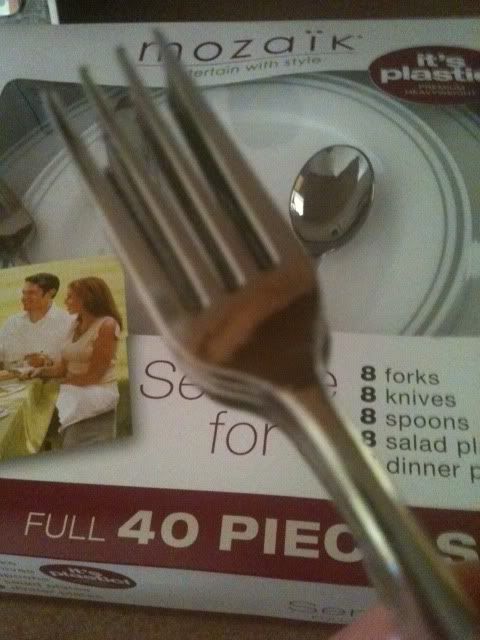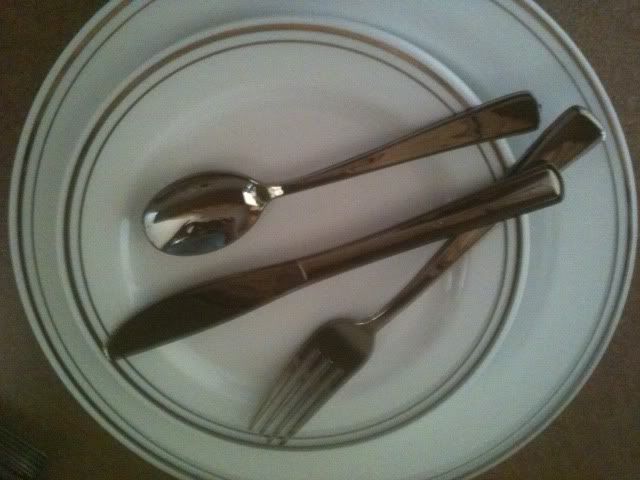 The little forks would be perfect for dipping the fruit in fondue!
Here's the spread.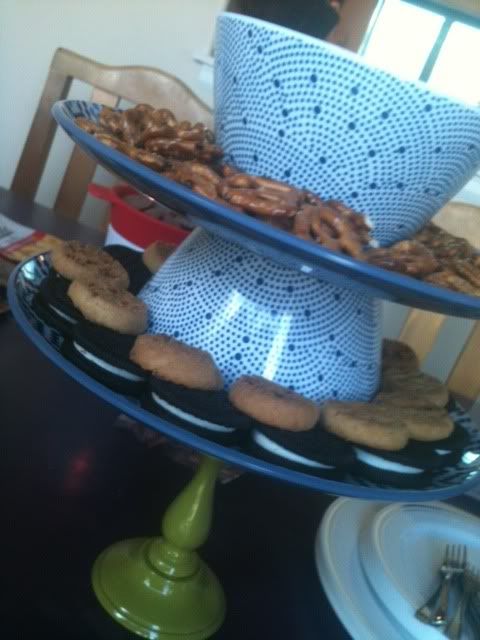 Seriously! Don't you love it. It was so simple to set up and looked great on the table. Such a fun party with out the fuss of cleaning up. Just cause I'm that kind of friend, I gave each of my guest a coupon for Mozaik. This stuff is so great. I'm thinking it might be perfect for all my parties. Thanks bzzagent.com and Mozaik for letting me try these. And thank you to the wonderful yard saler who sold these perfect dishes!
I received a product sample, coupon, collateral or other special premium from BzzAgent.
Pin It
I linked up here: